They devote their lives to protecting those that they've never met, selflessly stepping forward to defend all that we hold dear in this country.
These individuals don't join the service for recognition or fame, it's just simply what they feel called to do, forgoing personal ambition in the private sector to become a part of something much larger than themselves. 
They're the brave few who make up our Armed Forces, and some of the nation's very best are stationed right here in Chiefs Kingdom.
The Chiefs have a rich history of supporting our men and women in uniform throughout the years, and while the traditional "Salute to Service" programming can't take place at Arrowhead Stadium this year due to the COVID-19 pandemic, the organization is still doing its part to recognize the real heroes in our community.
That continues this week, as Marine veteran Eric Gormly was named the Chiefs' "Salute to Service" honoree presented by Crown Royal ahead of this Sunday's matchup against the Carolina Panthers.
Gormly's time in the service included two deployments to the Middle East in support of Operation Iraqi Freedom and time in Peru as part of a joint-training program with South American military units. He also served his country right here on U.S. soil, deploying to New Orleans to assist with relief efforts in the aftermath of Hurricane Katrina.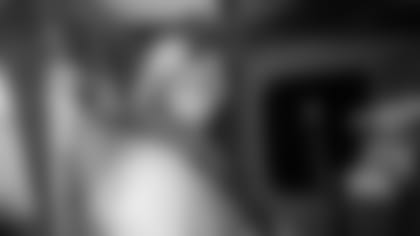 And, remarkably, it all started at a bowling alley.
"I was at a bowling alley on a Thursday night during my senior year of high school, and I got a call from a recruiter. It was like my second week of having a cell phone, so it was one of the first calls I ever got," Gormly recalled. "I graduated from a pretty prestigious high school where a lot of students kind of had college all figured out, but I wasn't one of those students, so this excited me…I think back a lot and wonder if I had never gotten that phone call, I don't know where I'd be today."
­Gormly met with the recruiter the following day and originally set out to be a military firefighter, but those hopes ended when he later learned he was colorblind. Still, despite a change in plans, that didn't hinder Gormly's desire to serve his country. He remained in the Marine Corps and soon enough, at just 19 yards old, Gormly was headed to New Orleans to support relief efforts following one of the worst natural disasters in U.S. history.
"Just being there really opened my eyes," Gormly said. "I didn't realize it at the time, but looking back now, it's those kinds of experiences that prepared me to serve others. It made quite an impact on my life."
Gormly earned the Humanitarian Service Medal for his contributions, marking an impressive beginning to what blossomed into a six-year career of service all over the world.
"I didn't have a great sense of life outside of Kansas City prior to joining, so it was amazing to learn more about the rest of the world and to see how other people lived. Even after Katrina, just seeing that and witnessing how people were getting by," Gormly said. "I also think about the friendships I built. Just being there for each other was a huge deal to me."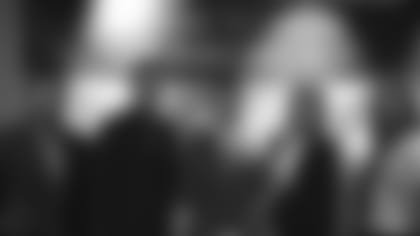 It's that camaraderie that inspired Gormly's current mission of assisting fellow veterans as they transition from a career in the military to pursuing a higher education. In fact, just a decade removed from his time in the service, Gormly is actively building the Department of Student Veteran Support Services at the University of Missouri – Kansas City as the program's director.
"I missed that sense of being there for each other after I got out of the military, and I think that led to what I'm doing today. I see veterans feeling the same way I felt when I went to college at 25 years old and they're surrounded by traditional-aged students. Someone needs to be there for them," Gormly explained. "They've experienced the same things – if not worse – than I have, and ultimately, I want a student veteran to walk onto campus and feel like they're accepted."
It's just another example of how Gormly has dedicated his life to helping others, from his time in the service to his equally critical work that he's doing now, and it's why Gormly was named this weekend's "Salute to Service" honoree.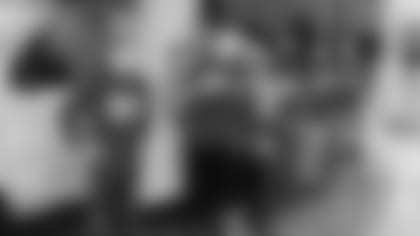 For Gormly, a Season Ticket Member since 2010, it's something he'll never forget.
"It was pretty amazing when I got that call. It's funny, one of the first things I did when I got my first GI Bill check was buy season tickets." Gormly said. "I think every veteran would say that somebody else's time was more significant, but I see these 'Salute to Service' veterans every year and seeing how the crowd reacts and how special it is to the individual being honored – I know what it means. So, for me, when I got that call…man, it just means a lot."