They devote their lives to protecting those that they've never met, selflessly stepping forward to defend all that we hold dear in this country.
These individuals don't join the service for recognition or fame, it's just simply what they feel called to do, forgoing personal ambition in the private sector to become a part of something much larger than themselves.
They're the brave few who make up our Armed Forces, and some of our nation's very best are right here in Chiefs Kingdom.
The Chiefs have a rich history of supporting our men and women in uniform throughout the years, including through the "Tribute to the Troops" program at GEHA Field at Arrowhead Stadium, which recognizes the real heroes in our community during every home game.
That initiative will take place once again on Sunday, as Paul G. Rojas – a veteran of the Korean War – will be recognized as the "Tribute to the Troops" honoree presented by Crown Royal during the Chiefs' matchup with the Chicago Bears.
A native of Kansas City, Rojas – who grew up during World War II – didn't waste any time joining the Navy as soon as he was able. In fact, at only 16 years old, he altered his baptismal certificate in order to join early amidst challenging circumstances as a kid.
"I was like many others during that time who were born around the Great Depression, so times in the United States were not the best for anybody, but they were especially bad for guys like me," Rojas recalled. "My mother died when I was very young, and my dad got sick only a few years later. I had five brothers, and we had no other relatives. It's not that the military was a better form of life, but it helped me."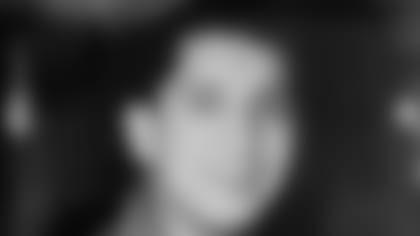 Rojas – who later met others who also altered their documentation through an organization called Veterans of Underage Military Service – went on to serve for three years during the Korean War, doing his part to defend South Korea's democratic system of government.
"It's my hope that people don't forget the Korean War. These people were fighting for their freedom against invasion," Rojas said. "The communist system was trying to take over the entire Korean peninsula, but through the efforts of President Harry Truman, the United Nations and other countries, the Korean War took place. We lost a lot of people fighting for Korea's right to govern itself."
Following his time in the service, Rojas proceeded to dedicate his life to civic duty. He initially ran for City Council in 1968, and while he ultimately came up short, Rojas wasn't deterred. He was eventually elected to the Missouri General Assembly in 1972, becoming the first Hispanic state representative in Missouri history.
Rojas – who is also a cancer survivor – remains active with many causes and organizations to this day, including the Missouri Korean War Veterans Association, the City Plan Commission, the board of Guadalupe Centers and the committee that is currently raising funds for the Korean War Memorial in Washington Park.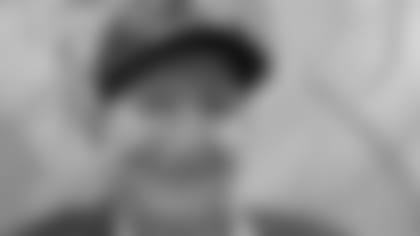 Simply put, Rojas has dedicated the entirety of his life to serving his country and community. He didn't do any of it for public recognition, but on Sunday, that's exactly what he will receive on the largest of stages.
"It humbles me beyond words," Rojas said. "I saw things during the early part of my life that people shouldn't have to see. I came back on a ship that had many, many coffins. I knew so many guys who never came back and who did far more than I ever did, so I am humbled by this honor. I accept it in the name of all those many people who are so deserving of recognition."