They devote their lives to protecting those that they've never met, selflessly stepping forward to defend all that we hold dear in this country.
These individuals don't join the service for recognition or fame, it's just simply what they feel called to do, forgoing personal ambition in the private sector to become a part of something much larger than themselves.
They're the brave few who make up our Armed Forces, and some of the nation's very best are stationed right here in Chiefs Kingdom.
The Chiefs have a rich history of supporting our men and women in uniform throughout the years, and that tradition has continued this season through the "Tribute to the Troops" program at GEHA Field at Arrowhead Stadium, which recognizes the real heroes in our community during every home game.
That initiative will take place once again on Saturday, as SSG Christopher Nunley will be recognized as the "Tribute to the Troops" honoree presented by Crown Royal during the Chiefs' Divisional Round matchup with the Jacksonville Jaguars.
A member of our Armed Forces since 2007, SSG Nunley joined the Army when he was just 17 years old due in part to what he felt was his responsibility to serve.
"It was around 2006 and 2007 when I was thinking about joining, during the height of the war," SSG Nunley said. "It was just something that I felt was my responsibility to go do during that time. I also have two of my brother's friends who I really respected who joined the Marine Corps. I saw what they were doing, and I aspired to be more like them."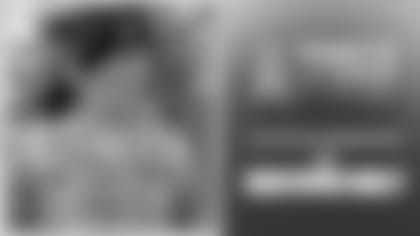 SSG Nunley didn't waste any time either, deploying to Iraq just two months after completing basic training. The deployment lasted more than a year, thrusting SSG Nunley into action during the peak of the conflict.
"I definitely learned to mature quickly," SSG Nunley said. "You can't take the small things for granted, and you appreciate what life is like in the United States. It also took a toll – both mentally and physically – but you grow fast…I was there for 15 months, and during that time witnessed many things."
One of those occurrences took place in January of 2008, when SSG Nunley's position within an Iraqi police station came under heavy fire from multiple directions. SSG Nunley, who was resting when the attack began, immediately began defending the station without hesitation. He went on to successfully eliminate multiple members of the insurgent force while displaying steadfast marksmanship and courage that was critical in repelling the attack.
He was awarded the Army Commendation Medal with Valor for his efforts, but despite earning such a prestigious honor at a young age, SSG Nunley would prefer to talk about how he's preparing the next generation of soldiers rather than his own achievements.
"I currently serve as a platoon sergeant at Fort Riley right now, where I'm in charge of 40 soldiers, and the only time I really think about stuff like that is when I'm trying to train my soldiers to be ready for similar situations in the future," SSG Nunley said. "I don't want my soldiers to be stuck in a situation like that where they don't know how to overcome it. I use what happened as a tool to teach them, and not necessarily something that lifts me up above others."
SSG Nunley was selected to represent the 1st Infantry Division and Fort Riley as they kick off their Big Red One Year of the Non-Commissioned Officer (NCO's) campaign. The focus of this year-long initiative is to recognize the NCO's commitment to service and their willingness to make sacrifices on behalf of our nation.
The word "hero" gets used quite a bit nowadays, but SSG Nunley embodies its true meaning in every way. Between his devotion to service at such a young age and his selfless act of courage that undoubtedly saved numerous lives, he's exactly the kind of individual the Chiefs seek to recognize on a weekly basis.
And, to bring things full circle, he has been a Chiefs' fan for as long as he can remember.
"I grew up in Oklahoma, and down there, you're either a Chiefs' fan or a Cowboys' fan. Luckily, I picked the right team," SSG Nunley said. "I've been a Chiefs' fan since Day 1, so it's pretty cool to be recognized by the team I grew up watching."