These individuals don't join the service for recognition or fame, it's just simply what they feel called to do, forgoing personal ambition in the private sector to become a part of something much larger than themselves. 
They're the brave few who make up our Armed Forces, and some of the nation's very best are stationed right here in Chiefs Kingdom.
The Chiefs have a rich history of supporting our men and women in uniform throughout the years, and that tradition continues this season through the "Tribute to the Troops" program at GEHA Field at Arrowhead Stadium, which recognizes the real heroes in our community during every home game.
That initiative continues on Sunday, as Staff Sergeant Nick Jones will be recognized as the "Tribute to the Troops" honoree presented by Crown Royal during the Chiefs' matchup with the Dallas Cowboys.
A veteran of the United States Marine Corps, Jones joined the military immediately following high school. In fact, he graduated early just so that he could get his career in our Armed Forces underway.
"I was in fifth grade when 9/11 happened, and from then, my lifestyle drove me toward wanting to join the Marine Corps," Jones said. "I also met a Marine when I was working out at a gym once – he was a Recon Marine – and when I met him, I had a chance to see how he carried himself and learn about his life. I just knew from there that I was going to be Marine."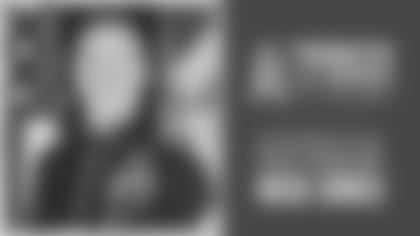 Jones certainly followed through on that dream, joining the Marine Corps as soon as he was able to do so before embarking on a career that included five deployments overseas. Three of those deployments were to either Iraq (twice) or Afghanistan (once).
"I think every deployment was different, and it really goes to show how much the world changes and evolves around us," Jones said. "The diversity in everything that I was able to do was the most interesting part of it. I learned Modern Standard Arabic – which was very difficult – but it was also interesting, because when I would go to the Middle East, I could speak the language and relate to their culture a little bit more."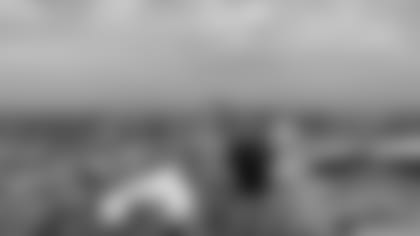 Those deployments took place over what turned out to be nearly 12 years in the Marine Corps for Jones, but it was during his fifth and final tour overseas that an injury sustained during combat put him on a lengthy journey to recovery.
"The day I got hurt was a long one for everybody that was out there. I had been trying to recover my teammates for several hours, and on my last attempt, I got shot in the leg. It felt like a baseball bat smashed up against my shin," Jones recalled. "It was excruciatingly painful, but it would have caused more problems if somebody carried me due to the mountainous terrain, so I walked. Eventually, we got a medevac and they picked me up."
Jones' situation evolved from there, as what initially seemed like a relatively simple injury turned out to be something much more complicated. It wasn't until weeks later that it was determined that Jones needed nerve reconstruction surgery on his leg, and even following that process, he still had to endure additional surgeries – including the installation of a spinal cord stimulator – and rehabilitations on the road to recovery.
"I've been through extensive surgeries and had a lot of setbacks. I could do one thing one day, but the same thing could flare up my leg the next day," Jones explained. "It's been hard physically, but it's even worse mentally. I can't do the things that I used to do to recover – things like working out or just being active – when I'm on the couch for 24 weeks straight. It was pretty demoralizing, and it could be hard to see the light at the end of the tunnel, but I knew the persistence that I had as a Marine, and I had to keep that up during recovery."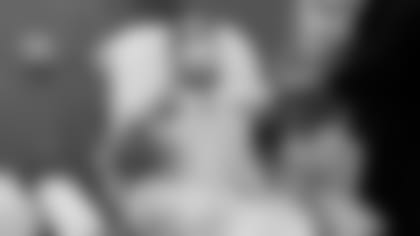 Jones has come a long way in the time since then while developing a passion for helping those combatting similar obstacles. Jones' foundation – "Talons Reach" – is dedicated to supporting veterans recovering from physical, mental and moral injuries.
"During my recovery, I had the opportunity to share my story," Jones said. "I hadn't told many people about it previously, and as I was doing so, there was something inside of me that felt euphoric. When I saw the impact afterward and people told me how they could relate to it, it inspired me to want to help more people."
Jones is accomplishing that mission by affording veterans the opportunity to heal through a community of individuals who can share their experiences amongst one another while also engaging in recreational activities. That includes things such as hiking and snowboarding, but Jones also discovered a passion for painting – something he had never tried previously – as a mechanism for recovery.
It's the next chapter of Jones' life, and while he went on to achieve his childhood dream of serving our country in the field, he's now doing so in an equally impactful way that he never could have envisioned. 
"I really realized that I could use what I've been through to help people, and this is an opportunity help others – their mind, body and spirit – in a way that I couldn't have done before," Jones said. "I can be there for them."
To learn more about Talons Reach Foundation, click here.