They devote their lives to protecting those that they've never met, selflessly stepping forward to defend all that we hold dear in this country.
These individuals don't join the service for recognition or fame, it's just simply what they feel called to do, forgoing personal ambition in the private sector to become a part of something much larger than themselves.
They're the brave few who make up our Armed Forces, and some of the nation's very best are stationed right here in Chiefs Kingdom.
The Chiefs have a rich history of supporting our men and women in uniform throughout the years, and while the traditional "Salute to Service" programming can't take place at Arrowhead Stadium this year due to the COVID-19 pandemic, the organization is still doing its part to recognize the real heroes in our community.
That continues this week, as Tribal Elder Pete Fee of the Iowa Tribe of Kansas and Nebraska was named the Chiefs' "Salute to Service" honoree presented by Crown Royal ahead of this Sunday's matchup against the New York Jets.
Fee first joined the Army National Guard as a means to securing a college education, but unbeknownst to him at the time, it marked the beginning of a fascinating journey that later included stops in the Navy and Air Force.
"I was really searching for something to get my life going, and the Navy helped me do that," Fee said. "The Air Force then just enhanced what would become my career."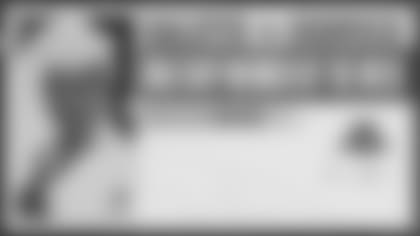 Fee joined the Navy in 1957 and spent much of four years in the South China Sea on three ships while also attending Electrician School during his service. He then transitioned to the Air Force and continued to master his craft, studying F-106 aircraft flight systems as part of a year-long electronics program at Lowry Air Force Base in Colorado.
"I loved the Navy, it was really good to me, but they had a school at Lowry that I thought I should take advantage of," Fee recalled. "I did that for a year, and then I stuck around to help with training after that."
All of that schooling led to a 50-year career as an electrician following his time in the military - including membership in the International Brotherhood of Electrical Workers – but as impressive a life as Fee has led over the years, it's what he's doing now that perhaps means the most to him.
"I was brought up on the reservation when I was young, and I got to experience some of the elders that kept our culture alive. They instilled a love of the culture and a desire to be a part of those ways," Fee said. "I'm living here on the Iowa reservation, and I take part in different cultural events that are occurring here and with other tribes in the area…I'm just trying to immerse myself and my family in the traditions and culture of our tribe."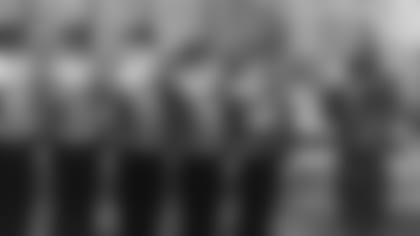 That work - which includes founding the Iowa Tribal Ceremonial Honor Guard - is being recognized this week, as Fee will be Sunday's "Salute to Service" honoree as the Chiefs celebrate American Indian Heritage Month at Arrowhead Stadium.
"I think it lets me know that I am on the right path. Our culture is being recognized, and it just affirms that I'm in the place that I should be," Fee said. "I'm thankful that I'm able to pass on what our culture means to us and pass those ways on to younger generations."