They devote their lives to protecting those that they've never met, selflessly stepping forward to defend all that we hold dear in this country.
These individuals don't join the service for recognition or fame, it's just simply what they feel called to do, forgoing personal ambition in the private sector to become a part of something much larger than themselves. 
They're the brave few who make up our Armed Forces, and some of the nation's very best are stationed right here in Chiefs Kingdom.
The Chiefs have a rich history of supporting our men and women in uniform throughout the years, and that tradition continues this season through the "Tribute to the Troops" program at GEHA Field at Arrowhead Stadium, which recognizes the real heroes in our community during every home game.
That initiative continues on Monday night, as Warrant Officer Rafael Martinez Jr will be recognized as the "Tribute to the Troops" honoree presented by Crown Royal during the Chiefs' matchup with the New York Giants.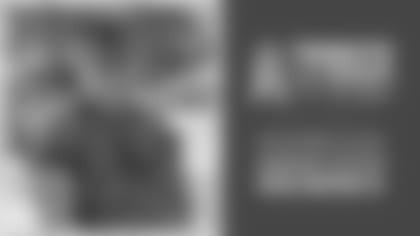 A member of the United States Marine Corps since 2003, Martinez first joined the service out of a sense of duty following the terrorist attacks of Sept. 11, 2001.
"I was in high school when 9/11 happened, and I felt like I needed to do something," Martinez recalled. "What better way to do that than to join the Marine Corps?"
Martinez answered that call and has been doing so ever since, spending the last 18 years of his life in service of our country. He's been sent to Djibouti and Iraq in that time, contributing as an Infantryman patrolling the streets of Fallujah during his latter deployment. Martinez didn't originally envision a lifelong career in the military, but as the years went on, that's exactly what he achieved.
"I bought into the Marine Corps' concepts of honor, courage and commitment," Martinez said. "I like the lifestyle, and I feel like it's made me a better person and a better American. It's changed my life."
He's contributed in various ways since his deployments, too, doing everything from administrative work to teaching martial arts. It's been an incredible journey that's included just about every responsibility imaginable, and if Martinez could go all the way back to his enlistment in 2003, he wouldn't change a thing.
"I'd tell myself that it's not going to be an easy process, but the reward will be worth the sacrifice," Martinez said. "There's going to be some hard times, but just push through. That's what the Marine Corps is all about. There is no failure, we don't know that word."