They devote their lives to protecting those that they've never met, selflessly stepping forward to defend all that we hold dear in this country.
These individuals don't join the service for recognition or fame, it's just simply what they feel called to do, forgoing personal ambition in the private sector to become a part of something much larger than themselves.
They're the brave few who make up our Armed Forces, and some of the nation's very best are stationed right here in Chiefs Kingdom.
The Chiefs have a rich history of supporting our men and women in uniform throughout the years, and while the traditional "Salute to Service" programming can't take place at Arrowhead Stadium this year due to the COVID-19 pandemic, the organization is still doing its part to recognize the real heroes in our community.
That continues this week, as nearby Whiteman Air Force Base will be collectively recognized as the Chiefs' "Salute to Service" honoree presented by Crown Royal during the Chiefs' Divisional Round matchup with the Cleveland Browns.
"It's just wonderful for the base, and on a personal level for me, it's really special as somebody who grew up loving the Chiefs," said Col. Jeffrey Schreiner, who is stationed at Whiteman as the Commander of the 509th Bomb Wing. "I've been with them through the thick and thin over the years, so it's a real honor for me personally."
Col. Schreiner has a big job on Sunday, too. He'll be piloting the B-2 Spirit aircraft that is set to fly over Arrowhead Stadium prior to kickoff.
"I've done a lot of flyovers during my career and it's just such a great feeling to fly across the stadium and know that you're kind of the capstone to the National Anthem. It's a great opportunity to show the fans that we're here, we're committed to what we do and we're capable of the national defense mission," Col. Schreiner said. "I know for the broader Missouri community, the B-2 has a special place in everybody's heart because it's been over the skies of Kansas City plenty of times."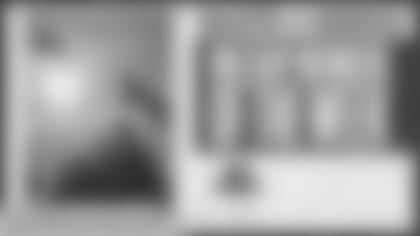 A native of Independence, Mo., Col. Schreiner is responsible for the combat readiness of the Air Force's only B-2 base, including development and employment of the B-2's combat capability as part of Air Force Global Strike Command.
Col. Schreiner was first assigned to Whiteman way back in 2000, and after spending parts of two decades on the base, he knows it better than just about anyone.
"Being the only base with B-2s, Whiteman has just taken on a very unique role over the years. It has an incredible impact on national security and the global stage in terms of how we deter our adversaries," Col. Schreiner said. "Whiteman has embraced that role over the years, and we recognize that we have to be humble in what we do, because we have to be ready to do it on a moment's notice anywhere in the world."
It's simply one of the top military installations in the country and it's right in our backyard here in Chiefs Kingdom. It makes Sunday's flyover all the more special, as Col. Schreiner will join the thousands of fans cheering on the Chiefs at Arrowhead – just from above.
"Sometimes we're able to listen in on the radio microphone and hear the crowd as we're flying over, and I plan on doing that on Sunday," Col Schreiner said. "I know the crowds are a little bit smaller now, but I also know Arrowhead Stadium, and I'm certain that however many are in there will be pretty mighty with their voices. I'll be cheering right along with them."