They devote their lives to protecting those that they've never met, selflessly stepping forward to defend all that we hold dear in this country.
These individuals don't join the service for recognition or fame, it's just simply what they feel called to do, forgoing personal ambition in the private sector to become a part of something much larger than themselves.
They're the brave few who make up our Armed Forces, and some of the nation's very best are stationed right here in Chiefs Kingdom.
The Chiefs have a rich history of supporting our men and women in uniform throughout the years, and while the traditional "Salute to Service" programming can't take place at Arrowhead Stadium this year due to the COVID-19 pandemic, the organization is still doing its part to recognize the real heroes in our community.
That continued last week, as TSgt. Randy Miller was recognized as the Chiefs' "Salute to Service" honoree presented by Crown Royal during Sunday's regular-season finale against the Los Angeles Chargers.
TSgt. Miller joined the Missouri Air National Guard when he was 20 years old, though he wishes he had joined even earlier. The St. Joseph native has spent a decade delivering supplies to troops all over the world on-board C-130 Hercules aircraft, taking everything from ammunition to food and transporting it to even the most remote locations on Earth.
"I'm a loadmaster on the C-130, so anything in the cargo compartment of the airplane is what I'm in charge of," TSgt. Miller explained. "That includes loading or off-loading cargo, air drops and managing the weight and balance of the aircraft."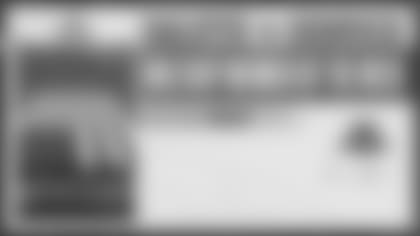 It's a critical job – providing others with the means to carry out their duties – and one that has taken TSgt. Miller to Europe, Greenland and numerous other locations. In fact, the C-130 is designed to land on makeshift airstrips.
"The cool thing about the C-130 is we can land places that other airplanes can't because we're a propeller-driven airplane as opposed to a jet engine, so we can land on dirt strips," TSgt. Miller said. "For example, on my last deployment, we hauled some stuff into a brand-new airfield in the middle of nowhere. There weren't any lights or anything - all we had was the moon light – so we were on night-vision goggles. It's pretty wild."
It's demanding work, to say the least, but despite a family and a full-time job in the private sector, TSgt. Miller still makes time to serve his country on a regular basis as part of the 139th Airlift Wing.
"I let my employer know ahead of time when I need to fly and I just adjust my civilian work schedule to accommodate," TSgt. Miller said. "I think I would miss it a lot if I stopped. I've made some really great friendships during my 10 years. It also gives me a sense that I'm part of something that's important and making a difference. Whether I'm hauling food or a Humvee, somebody somewhere needs that stuff and it's our job to get it there."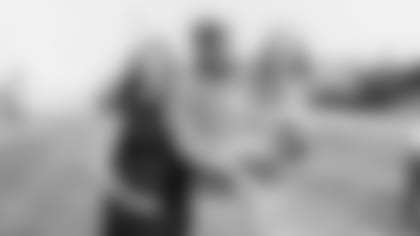 It's for all of those reasons that TSgt. Miller, a huge Chiefs' fan, was honored last Sunday at Arrowhead Stadium. He doesn't need to keep serving his country – his civilian life is busy enough as it is - but he simply does it because he believes it's the right thing to do.
"I feel honored that my base leadership would pick me. There are so many other people who have done so much more for our unit, but it's really cool and it's nice to be recognized, especially on this stage being such a huge Chiefs' fan," TSgt. Miller said. "It really just blows me away."