Remember the feeling of returning to school after a summer away from your best friends? How about the excitement and joy that accompanied the first high-five or hug you gave to family members you handn't seen in months?
That was the scene at Scanlon Hall on the campus of Missouri Western State in St. Joseph, MO, as the Kansas City Chiefs veterans reported for the official start of training camp, which begins on Friday.
The number of bear hug-like embraces between Chiefs teammates inside the dorm Thursday afternoon was too many to count, as the players showcased unapologetic emotion towards each other as brothers.
"This is the time of year I'm always excited to get back with my teammates, knowing we're all going to be out there with blood, sweat and tears and getting some stuff done," Chiefs LB Derrick Johnson said.
Entering his ninth year in the league, DJ is not concerned about his age.
"I don't feel like a senior citizen," Johnson said. "I feel young. I'm moving faster than I ever have before. I've been working out and working my butt off this offseason. I just can't wait to get back with all the young guys and get this thing going. We have a really good team on paper; we just have to get the chemistry down and put it all together."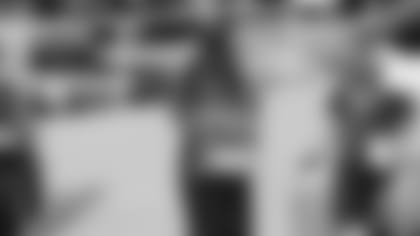 Also ready for the season to finally begin is Pro Bowl safety Eric Berry, who shared how he knows the coaches are just as excited as the players.
"We've had a lot of high energy since OTAs and everything that's been going on," Berry said. Coach (Bob) Sutton has been texting everybody—at least on the defensive side of the ball—so I'm excited to be here and I'm sure everyone else is excited to be here too."
As for the on-field responsibilities, Berry is ready to shoulder whatever the team needs.
"I'm going to do what I do" Berry said. "A lot of people look to me for different things and I'm just going to be strong for my team. I'm going to try to be a good example and get us pushed in the right direction. I want to get us moving forward; I want to be a sparkplug for the team. I'm not just the only leader, we have a lot of other guys on the team that hold me accountable as well. It's not just me, it's a lot of people who contribute to that."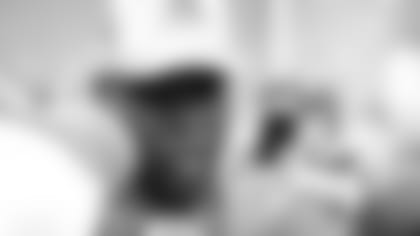 Fellow Chiefs Pro Bowler, LB Tamba Hali is entering his eighth season in the league and talked about the immediacy of winning, at this point of his career.
"Eight years ago, it was fun coming out here, proving that you can play the game," Hali said. "At this stage in your career, you want to prove something. You want to win a Super Bowl; you want to accomplish something. Playing football and making money is not the goal; it's to win a championship for the Chiefs. There's a chip on our shoulder, the older guys, to get something done here."
New to the Chiefs in 2013 is Chiefs DE Mike DeVito, who followed current-Chiefs DC Bob Sutton to KC and shared about today's check-in experience.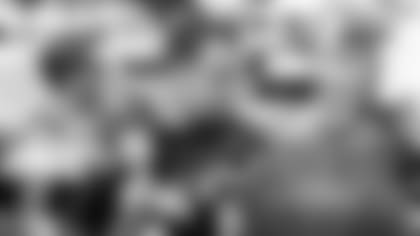 "There are similarities," DeVito said. "I've been in New York for six years, so it's different in a new place, a new college. These are beautiful facilities over here, but it's the same thing. It's a grind, but you appreciate it and you get better. That's what you're here for."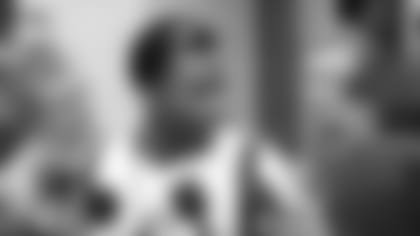 Chiefs CB Sean Smith is also new to the team and addressed the media Thursday with optimism, heading into tomorrow's start of camp.
"The sky's the limit," Smith said. "The talent is here; we just have to put it all together."
The 2013 Chiefs puzzle begins to form as the full team kicks off practice tomorrow, beginning at 3:30 PM CDT.