The Kansas City Chiefs and Los Angeles Chargers have clashed in some of the NFL's most exciting games over the last several years, and the folks at NFL.com have taken notice.
Analyst Adam Rank put together a list of the top rivalries across the league to watch heading into next season on Thursday, and the Chiefs and Chargers landed at No. 2. Only the Cleveland Browns and Pittsburgh Steelers ranked higher.
Here's a portion of what Rank had to say about the rivalry:
The Chiefs were one of the best stories of 2018, as Patrick Mahomes set the league on fire (and took home MVP honors) with 50 touchdown passes. If I'm being honest with you (not that I wasn't up to this point), not enough was made of the fact Mahomes racked up 50 TDs in his first season as a starter. The no-look stuff was great, but 50!! Even in this era of ridiculous passing marks, that kind of stands out as an outlier.
However, as great as the Chiefs were last year, the Chargers were right on their heels. In fact, the Bolts had a huge rally in Kansas City to knock them off in the national spotlight of "Thursday Night Football".
Indeed, the Chargers rallied to take down the Chiefs in prime time at Arrowhead last season, but Kansas City has still managed to find plenty of success over the Bolts since Andy Reid came to town six years ago. In fact, the Chiefs had won nine-straight games over Los Angeles prior to last season's loss – a streak that included the largest comeback in franchise history to kick off the 2016 campaign, a prime-time victory in 2017 and a 38-point performance in the 2018 season-opener.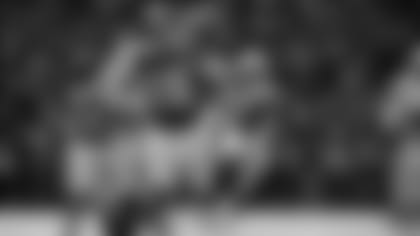 The two teams finished with identical 12-4 records last season, which was tied for the top mark in the AFC, and will likely be dueling it out for the division crown yet again in 2019. It's a rivalry that's not only captivating a pair of fanbases, but the nation as a whole.