When the Kansas City Chiefs offense was busy throwing quick passes to Jamaal Charles and company last week against the Houston Texans, it was not often hard to find big ol' No. 61 running down the field and leading that charge.
That, of course, would be the Chiefs second-round pick out of Missouri, center Mitch Morse, who enjoyed his first NFL start last week in the Chiefs 27-20 win in the opener.
"It was definitely crazy out there for the first few plays," Morse said on Tuesday, "but I think the most nerve-racking part of football is when we leave the locker room through the national anthem and until that first play.
"Once you get that first play going, you forget the crowd, forget everything that's going on and just kind of focus. You've practiced it a hundred times and now it's just time to roll."
One thing about Andy Reid's offense is that he likes his offensive linemen to be athletic, which Morse displayed several different times against the Texans.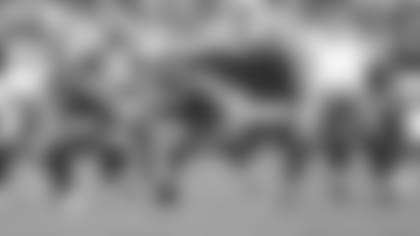 "It's one thing to be down field, but know where to go is the important part," Reid said. "[Morse] has got that feel on where to be at the right time, so that part's unique."
It's also unique for a rookie center to be one of the top-rated centers after just one start, but according to Pro Football Focus, Morse is graded out as the No. 2 guy at his position right now.
It's early, but it's a credit to not only general manager John Dorsey and the personnel staff who selected Morse in the second round, but also the coaching staff that have expedited his development to play at such a high level so quickly.
It's consistency and continued development that will ultimately write the story of Morse, who has improved throughout OTAs, training camp and through one NFL game.
"He kept studying and that will go on throughout the year," Reid explained. "That's how it's going to be when you're young at the position. Not everything will be perfect, but he's got a good attitude and a good way about him."
Morse enjoys the way Reid gets his linemen in space with his play calls and schemes.
"Coach Reid is known for getting linemen down field and zoning off and I feel like that helps a ton with me because I like movement," Morse said. "I feel like I'm not the biggest guy on the field, but I like to move around a little bit and Coach Reid's offense gives me an opportunity to do that."
It's an area Morse believes he can be effective.
"I feel like I do pretty well in space," he explained, "getting a head start, getting some running and working angles. I feel like I can work angles pretty well. The screens here are so much different than in college because you have to stay behind the line and you can't be too advanced down the field.
"It's very meticulous, and it's kind of fun learning how that all works out and the intricacies of how everyone else evolves, how the play evolves in the few seconds it does. I feel like I'm somewhat athletic and in space, I can work it out all right."
While Morse has leaned on the veteran leadership of guys like Ben Grubbs and Jeff Allen, among others on the offensive line, the relationship he's developed with quarterback Alex Smith has been as paramount as anything in the success of the two guys touching the ball on every single play right in the middle of the action.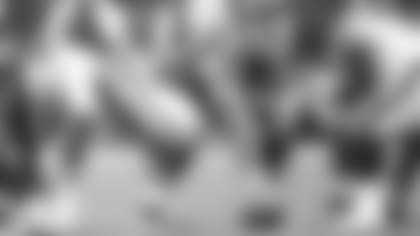 "It's nice to have guys around me on the offensive line, but to have a 12-year vet and a guy who is so football savvy, that helps a ton," Morse explained of Smith. "He's very helpful with some of his reminders.
"For the most part, we were on the same page against the Texans and that helps a ton, just the fluidity of the play."
Smith has been impressed with Morse.
"He's just an awesome guy, an awesome teammate," Smith noted. "You can see how much it means to him, how much he wants to go out there and hold up his end.
"To see him go out there and play the way he did against the Texans, I don't think anyone was surprised. Because we know him, what kind of player he is and how he goes about his business."
The Chiefs are back to business on Thursday night, when Morse, Smith and company have another challenge in the Denver Broncos, who boast another impressive front seven on the defensive side of the ball.
But whenever you see Charles, De'Anthony Thomas or anybody else take those quick passes in space, be on the lookout for No. 61 leading the charge down the field, because you know he enjoys it.