We continue our Chiefs Rookie Recap series, featuring interviews with each of the team's eight 2013 draft choices, in order, addressing a summary of their OTA and minicamp experiences, expectations for this season and more.
The Kansas City Chiefs selected Kansas State fullback Braden Wilson with their second of two picks in the sixth round (204th overall) of the 2013 NFL Draft in April. After drafting Wilson, Chiefs general manager John Dorsey explained the pick.
"Braden Wilson, he fits the type of person that Andy (Reid) wants as a fullback," Dorsey said during his post-draft press conference in April.
"He's going to line up and he's going to try to take the guy out; he can catch the football. The way Andy has described the fullback position to me, how he wanted that filled, I thought it fit his makeup very well."
Chiefs head coach Andy Reid went into more detail about selecting Wilson.
"He's six-foot-three inches tall, so we're talking about a big kid," coach Reid said. "I thought he was the best blocking fullback in the draft, in particular for being so tall. Normally you see guys, who are fireplug-type guys, but that's not what you're looking at here; he's a big, tall kid that just has a knack for blocking. He's also a good catcher of the football and he's somebody, with that size, that you can move around a little. You can move him up onto a tight end position or a slot position and ask him to block; he's capable of doing that."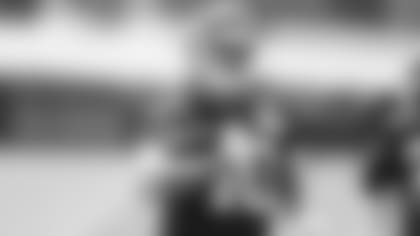 How would you describe your first offseason training program with the Chiefs?
Wilson: "It was a real interesting process. They throw a lot at you, see what you can pick up. You just do what you can do to pick everything up and go out there and run the offense. After the first couple weeks, you start learning the offense and at that point, it becomes a lot more fun. You can hit the field and play football again, so, the last couple of weeks were fun and I'm ready to get started with the real thing."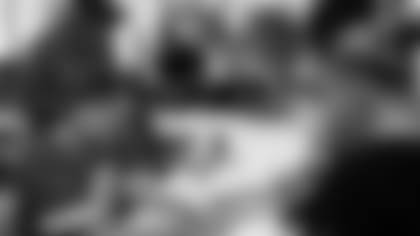 What was it like to go through the offseason program with your fellow rookie draft class?
Wilson: "We're all in the same situation; we all have the same learning curve. It's interesting to see how everybody handles the situation. I've been impressed by a lot of people and it's been fun."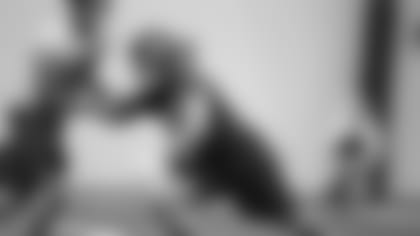 How will you be sending your time before camp?
Wilson: "I'll go home for a week or so and then I'll come back to Kansas City and train here."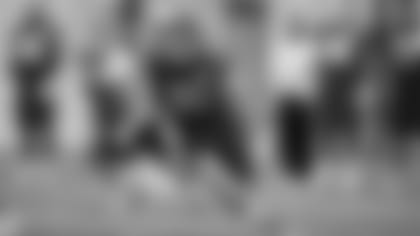 What excites you about the 2013 season?
Wilson: "Just my opportunity to play in the NFL and help this team be successful."
Braden Wilson has been hard at work during his offseason, planning to exceed the high expectations of the Chiefs brain trust in the upcoming season. He's absorbed the Andy Reid-led offense and will maximize the opportunities he's afforded, beginning July 22, when the rookies and QBs report for training camp.
The Rookie Recap series concludes on Wednesday, featuring the team's seventh-round pick in the 2013 NFL Draft, DE Mike Catapano.