"I don't know if I've ever seen that before."
Kansas City Chiefs defensive line coach Britt Reid has been around football his entire life, and he couldn't remember a time he saw a player do what rookie Tanoh Kpassagnon did Monday morning at Chiefs training camp.
At 6-feet-7 and 289 pounds, Kpassagnon, who lined up all over the line of scrimmage last Friday night for the Chiefs' defense in the first preseason game against the 49ers, covered a wheel route down the right sideline on a pass intended for running back C.J. Spiller in the end zone.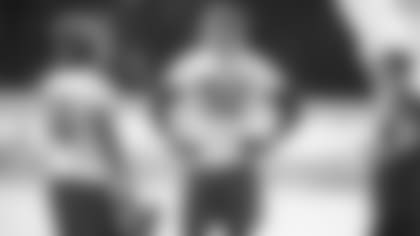 Guys his size aren't supposed to move like that—to be able to move towards the line of scrimmage and then turn and open their hips to be able to run with a skill position player who has all the leverage and momentum on the route.
"He's unique," Reid added. "That's unbelievable some of the stuff he can do, and obviously today we saw that. You can't say enough about the guy that can play the nose, three, and outside linebacker."
For context, that's basically mashing up Bennie Logan (nose), Chris Jones (three) and Justin Houston (outside linebacker).
Kpassagnon's athletic ability isn't really a surprise. That was his deal coming out of Villanova, and was a big reason the Chiefs selected him in the second round of the NFL Draft last spring.
When he was drafted, the thought was Kpassagnon would develop as a defensive end, but a guy who could also slide down in passing situations and rush the passer. It's a similar thing the Chiefs have done with Chris Jones and Allen Bailey over the years. Those guys are considered versatile along the defensive line, but the thought of either one of them in coverage down the field doesn't seem right.
But just as Kpassagnon did in college—coming off the edge as a pass-rusher, which also lends itself to having to drop in coverage at times—that's something he's shown he can do through a few weeks of camp practices.
"I think he has demonstrated that he is not uncomfortable standing up as an outside linebacker, and that is a big part of it," defensive coordinator Bob Sutton explained. "He's going to learn, and obviously, he's a really tall, rangy guy with great length. I think we are trying to find a good role for him."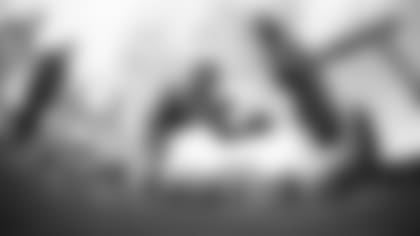 "Talk about a really smart guy," Reid added. "He definitely has the intelligence to handle both inside and outside. He's got a unique skill set—big guy who can run. Those are hard to find. Obviously, he showed today he's working his coverage stuff and we'll just keep that up, working him outside and inside and he'll fit in where he gets in.
"He has a lot of good natural instincts."
While Kpassagnon has yet to prove anything at the NFL level other than having freakish athletic traits, the mental side of the game and willingness he has to learn and develop may be more exciting than a nice play in coverage.
"I think he's done an amazing job, and credit to him he's one of the more coachable guys I've ever been around," Reid added. "He's able to pick up something really fast and do it in individual, but then also transfer it to the field.
"I was really impressed with the way he held up inside on double teams and playing the run in that first preseason game."
Kpassagnon (No. 92) is definitely a player to look for Saturday night as the Chiefs take on the Cincinnati Bengals, and not just because of where he might be lined up on that particular play, but because we're seeing something that's incomparable in a day in age in sports media where comparisons are all the rage. That's as exciting as anything. He's something we haven't seen before.