Maybe playing for Jim Harbaugh left an impact.
Former Michigan wide receiver Jehu Chesson held the first press conference of his professional career Sunday afternoon, during which the 23-year-old came off sounding much more like a veteran than a player on only the second day of his professional career.
"It's only day two, but I think coach [Andy] Reid, here, runs a great program," he told the local Kansas City media. "You can't really compare [Harbaugh and Reid]. You can't compare two people without diminishing the other. So, far, I enjoy coach Reid. I enjoy the lessons that he has been teaching us so far – even though it has only been one day.  In terms of intensity, practices have been hard, but that's what it is, and that's what it's going to take to be a winning program."
The Kansas City Chiefs traded up with the Minnesota Vikings to select the 6-foot-2 wideout in the fourth round of this year's NFL Draft. Minnesota received two fifth-round picks in return.
Asked about what the Chiefs liked in Chesson, area scout Pat Sperduto spoke as much about his physique as he did in regard to what he brings to the game mentally.
"He's big. He's fast. He's tough," Sperduto said. "Such high character, plays on (special) teams. He's been a starter there for the last couple of years. He's made a bunch of plays for them. He's lined up everywhere for them. He's smart. There's not going to be any issues when it comes to the intelligence part of it, and that probably helps the coaching staff know that this guy can play a bunch of spots."
The St. Louis native earned his bachelor's degree in sociology before continuing on to receive his master's degree from Michigan's Stephen M. Ross School of Business.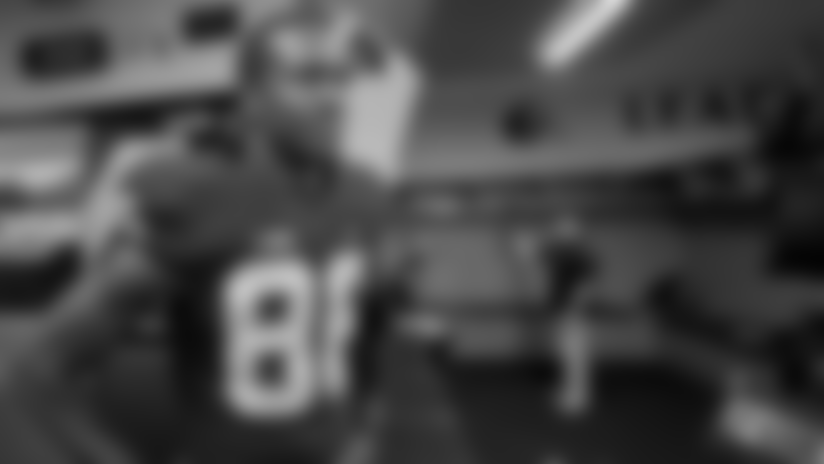 On the field, Chesson received Bo Schembechler award as the team's most valuable player in 2015.
In 13 games that season, Chesson caught 50 passes for 764 yards and nine touchdowns. The following year, his senior season, Michigan changed quarterbacks, and he caught 15 fewer passes.
Chesson was asked about that production dropoff from 2015 to 2016 on Sunday.
"I got that question a lot, man," he said. "I never really had a good answer, but I think the biggest thing though is thanking God for the opportunity that I have. Every time I get on the field, I have an opportunity to make plays, have an opportunity to represent my team, my family name in the greatest fashion. So, I'm going to put forward the effort and attitude that it's going to take."
The season, though tough for Chesson statistically, taught him about overcoming adversity.
"I learned so many things," he said. "When things aren't really swinging your way, the only thing that you can control is your attitude regards to what people think or say. You just have to control your tenacity, how relentless you are and how you attack every single day."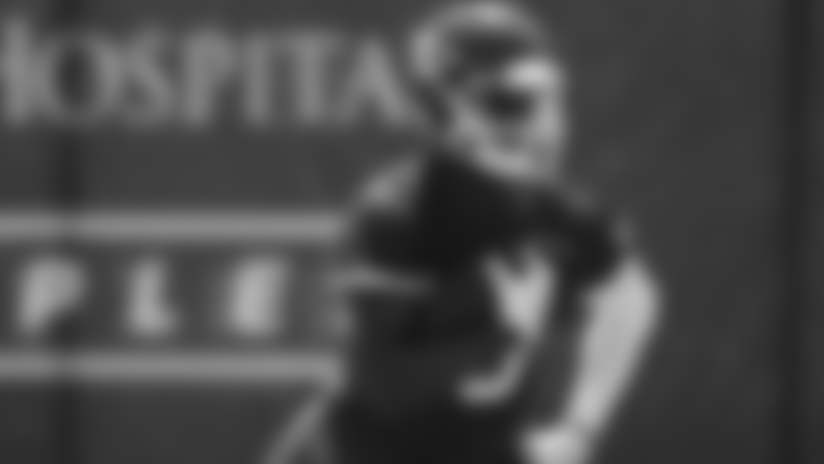 That attitude, Chesson explained, is what makes him unique.
"I try to be energetic," he said. "I pride myself on being an effort guy because that's what it takes. Everyone here is so talented. Everybody here is good. I'm not the most talented out there, but I'm going to work."
One of those players the Chiefs obviously consider very talented is quarterback Patrick Mahomes II, who they traded up 17 spots to get in the draft's first round.
Mahomes II and Chesson have gelled well in their first few days together, connecting on a variety of routes as they begin to take in Reid's complex playbook.
"He's good, man. I enjoy playing with him," he said. "He can sling the ball pretty good. So, I'm just excited to keep getting reps with him, and keep getting close with him and just see what the future brings."
On Sunday, Chesson stood in front of the local Kansas City media confident, seeming to say all the right things.
Maybe it was the influence of having a former professional head coach in Harbaugh. Or it could be just who he is.
Regardless, Chesson's future looks bright.