The Kansas City Chiefs are currently in meetings, including three rookies, two former Kansas Jayhawks and a Missouri Tiger, each looking to make an impact during his first NFL training camp.
Chiefs FB Toben Opurum played DE/LB for the Kansas Jayhawks, teamed with current Chiefs safety Bradley McDougald, who played at the safety spot for KU. Chiefs DL Brad Madison played defensive end at the University of Missouri and now, all three are teammates with a common goal, making the most of their given opportunity with the Chiefs.
The three players took a few moments out of their busy schedules to answer a variety of questions.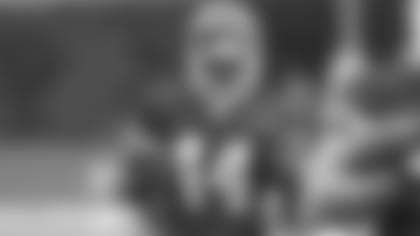 What's it like having played for the Kansas Jayhawks and now being a member of the Chiefs?
"I'm not from this area, so, I never grew up a Kansas City Chiefs fan but, going to school out here, it's definitely grown on me and they have a great fan base and a lot of good people to be around, so, I'm definitely happy to be a part of the organization."
What have been your impressions of Chiefs head coach Andy Reid?
"He puts together a great staff and a lot of people who came with him from Philly; it just shows that they really like him as a person and really enjoy being around him. As far as the team itself, it's a group of tight-knit guys; everyone's really helpful towards one another and they just do things the right way."
How do you feel about your Chiefs RBs coach Eric Bieniemy?
"I like him a lot. He's the type of coach that's going to let you know when you do something good but, as soon as you mess up, he'll let you know when you do something bad. He describes himself as a perfectionist because, he wants to see us be the best that we can be."
What are your expectations this year?
"I just want to get a chance to make the team. I think, if given the opportunity, I think I'll be able to help this ball club a whole lot; that's really all I'm looking for. After that, everything is extra but, if you make the team, it's really the initial goal."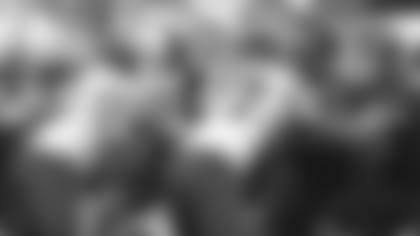 What are you expecting at camp?
"I'm new to this, I don't really know what to expect. I know it's going to be a tough camp, I know coach Reid runs a tough camp. I had a tough camp in college with good people, so hopefully I'm prepared. I'm going to work hard every day. Defensively, I'm going to try not to make any mental errors and play hard. And snapping wise, I'm going to work on making few mistakes and do what I can do."
How much did the SEC and having a year in that league help you more than just staying in the Big 12?
"It was good. We played some pretty physical teams, and there are some NFL style players in the SEC, not that there aren't in the Big 12. There are some great offensive linemen in the Big 12. There are a couple here in Kansas City that I played against in the Big 12. The SEC definitely helped. It was a good learning experience. We had a rough year last year but, I had fun and learned a lot."
Are you expecting to have some friends and family come out [to camp]?
"Yeah, I think I've got more people coming now than I did in college. It's even closer to Bethany (Mo.) than college was, so I've got some family and friends that will be around a little bit, which is nice. Camp can be pretty rough— living in the dorms for a few weeks— it will be nice to see some familiar faces."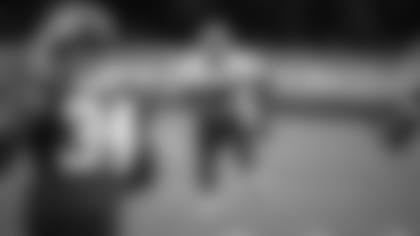 What's it like being with the Chiefs, since it is right down the road from Kansas?
"It feels good. I definitely have a lot of support around me with school not being too far away. I know a couple of my friends are going to drive up to watch a practice, so that's always a good feeling."
What does it feel like being here a couple of days before the veterans?
"I actually enjoy being here a couple of days early. It allows us just a little more time to learn the campus, the different buildings and where we're going to be working."
Is there anything you do to make this place a little more comfortable?
"Basically, you just have to rely on your teammates. This is when a lot of guys will get closer with one another. We don't have TVs in there so, there is nothing much to do, other than look at your phone. Your head should be buried in the playbook, especially (if you're) a young rookie trying to make this team. I think being away from a lot of people and being confined to a space like this is going to help a lot of people."
All three rookies will be back on the practice field with their teamates at 8:45 AM CDT Wednesday morning.