The Kansas City Chiefs rushed for nearly 150 yards per game in 2012, fifth best in the league. While the number is respectable, it is nowhere near the kind of production this team expects. The nine rushing TDs scored by the Chiefs last season is another statistic the players plan to crush in the new 2013 offense.
Chiefs offensive coordinator Doug Pederson knows his backfield is talented and led by RB Jamaal Charles, who once again will be asked to do what he does best, provide plenty of jaw-dropping plays.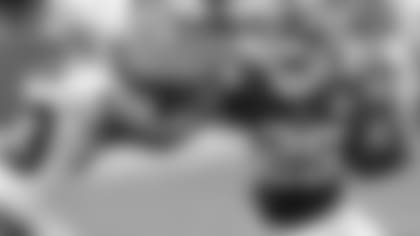 "Obviously, we know what he did last year – Pro Bowl running back, had over 1500 yards, excellent, excellent season," Pederson said of Charles.
"He's a guy that we can put in multiple spots. He's a sharp kid. He's worked extremely hard this offseason. Really, I think the sky is the limit with him, with what we're trying to do; just put him in different spots and using his ability to, again, create matchups defensively."
Pederson was asked if the Chiefs plan to use Charles' teammate Dexter McCluster as a running back or a wide receiver; the answer was quick.
"Both," said Pederson. "I think really you can put him in either spot because he's familiar with both spots and, again, create matchups and hopefully get those mismatches during the game."
Chiefs RB Cyrus Gray explained that the group's coach, Eric Bieniemy, stresses the importance of finishing through each and every play, regardless if they're carrying the ball or not. I can honestly say, I've never seen any of coach Bieniemy's backs finish a drill half-heartedly.
"As a runner, our biggest thing is finishing," Gray said.
"On all run plays, we finish 40 yards, but if you touch the ball, we're taking it all the way, no matter if you're on the goal line, you have to take it the whole distance and then come back. It helps you get in shape and in the mindset to just finish through plays."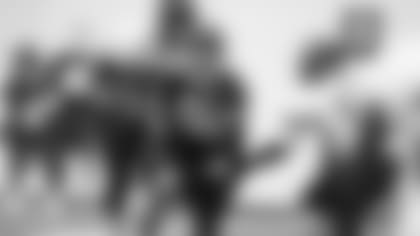 New to the Chiefs RB corps is FB Anthony Sherman, who described the tight-knit group.
"Different in our own way, but we love each other," Sherman said. "Since the day I got here, everyone's been more than happy to help with teaching different things we do on the practice field, classroom work, just everything. We have speed, we have power, we have intelligence; every one of us, it definitely helps."
The West Coast-style offense run by the Chiefs will demand a lot out of the team's RBs.
"I think it's huge," Sherman admitted. "It's definitely up there with the other positions, making plays and they're going to give us the ball. They're going to give Jamaal the ball and rely on him to make big plays, like he did last year and all the other guys can spell him in certain situations. It's going to be exciting this year."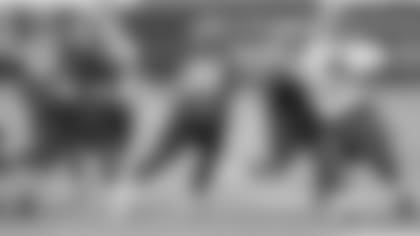 As for Jamaal, he needed just one word to describe the Chiefs RB group.
"Competitive," Charles said. "We're competing. Once somebody goes down, somebody else can step up and get the job done."
The Pro Bowl back was all smiles when asked about the upcoming season that awaits his new-look team.
"I can't wait," Charles said. "I'm excited to play football once again and win some games."
Well said, Jamaal, the optimism continues to build.