The Kansas City Chiefs have done plenty of work in shorts this offseason—from strength and conditioning sessions to OTAs and minicamps, but Saturday morning on the campus of Missouri Western State University marks the first time they'll put on the pads and play real football.
It's always one of the most popular days of Chiefs' training camp.
"They're always fired up that first day of pads," Chiefs' coach Andy Reid explained earlier this week of the players. "Then the next day they won't be so fired up."
The Chiefs are preparing for their 2018 preseason opener against the Houston Texans, which takes place on Thursday, August 9.
A little simple math tells you the first game is just 13 days away, so the need to get the pads on and get used to the physicality is important.
"We get to be a little physical and we get to see how guys handle that," Chiefs' offensive coordinator Eric Bieniemy explained. "It's all a part of the process and we just want to keep grinding, keep building, and keep evaluating."
For third-year defensive lineman Chris Jones, the fact that they're putting the pads back on is something he's looking forward to because he knows it's going to make them better and help establish a certain mindset this season.
"We're going to be a physical football team, so by us putting the pads on now, we're going to begin that process," he explained. "It's also good for the young guys to get a feel for the game—the speed of the game at this level, but overall it's great for the team."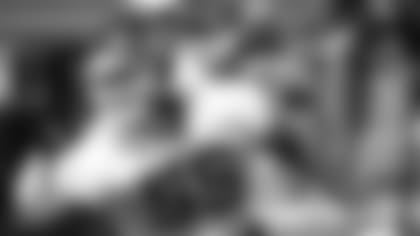 Particularly for defensive players, who haven't really been able to get after it during any of these offseason workouts and demonstrate the physicality that's paramount to their side of the ball, the pads coming on just takes things up another level.
"I tell the guys to understand how we're supposed to practice when we've got the pads on and understand that we're going to get after it with or without the pads on," Jones added. "We're going to raise the bar every single day."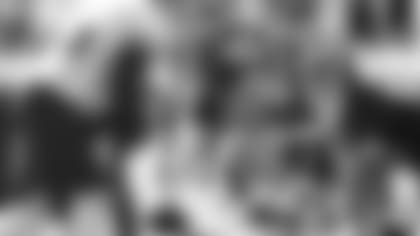 All that said, it doesn't mean the offensive players aren't also looking forward hearing the pads pop a little bit.
"It's awesome," Chiefs' right tackle Mitch Schwartz explained. "That's what you look forward to really the whole time – getting into a certain physicality. It's something that you want to have that mindset, but it's also a learned thing – where throughout training camp you have to work at it every day. You see guys that are great finishers and guys who aren't. For the most part, that's ingrained into someone and that's the biggest thing with getting the pads on, working that every day.
"With this stuff, (the pads off) you can only do so much – so much with the shoulders and being able to use them and being able to respect your teammates and their bodies. Now you get to use really the entire arsenal. That's really the fun part about football."
Saturday's practice begins at 8:15 a.m. and is open to the public.