Have you ever wondered what it would be like to work for a football team? The Employee Spotlight will grant you an inside look at what it's like to work for the Chiefs organization, including daily roles and responsibilities at One Arrowhead Dr.
sat down with team photographer Steve Sanders to talk about his responsibilities, how he got into photography and try to see the world through his lens.
Steve began taking photos when he was a sophomore in high school and instantly found his passion.
"I was in a photo class in high school and then worked at a photo lab," Steve said. "When I was in college, in 1992, I was fortunate enough to shoot a Chiefs game. By doing that, I kind of got bit by the bug and wanted to cover the NFL, so after I finished school, I did everything I could do to get credentials for football games, so I could keep shooting."
In 1998, Steve had the opportunity to cover an event on game day, right outside of Arrowhead Stadium. He was tasked with visiting the tents nearby to take photos of the ambassadors, fans, or VIPs that rented the tent space. That coverage was his chance at working closer with the organization and it paid off.
In 2010, he became a full-time contractor with the Chiefs and two years later, they invited him aboard as a full-time employee, officially giving him the title of Chiefs Team Photographer.
"My title is team photographer, however, being a photographer encompasses a lot of different responsibilities," Steve explained. "I am a team historian, a record keeper, an archivist and really someone that tries to tell a story about everything that goes on with the team through photos."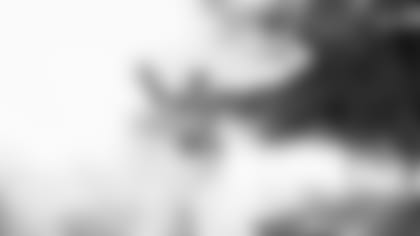 As the team photographer, Steve covers a plethora of events.
"I shoot everything from the football games, to the team in the community, to the cheerleaders," Steve commented. "I photograph training camp and practice, to employee head shots and all kinds of events such as, dinners, awards, like the 101 Awards, basically anything where anyone from the team is involved, I'm photographing it."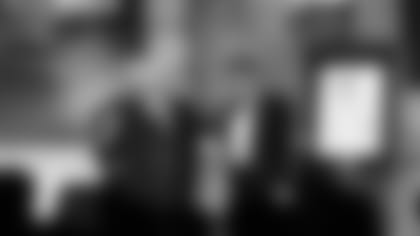 Along with local events, Steve also travels to cover the Pro Bowl, the Hall of Fame inductees, the NFL Honors, along with many other events. One to note, is the Chiefs Cheerleader Calendar. Steve has been shooting the Chiefs Cheerleader Calendar for eight years, traveling to places like Aruba, Dominican Republic and St. Thomas to capture beautiful images.
"I feel really lucky that we have Steve as our team photographer," Stephanie Judah, Chiefs Cheerleading Director commented. "He is such a great guy and has such an amazing talent. His artistry of looking at a scene and creating it into a beautiful image is astounding. Having him shoot our calendar is always a blessing; he makes these girls feel comfortable and he creates a gorgeous final result."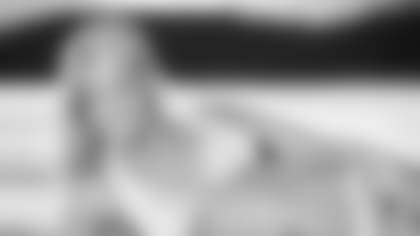 Stephanie and Steve work together to find the perfect location that will create an amazing photo. They work side-by-side, coaching the girls for the right poses or look. The days are filled with photo shoots from sunrise to sunset.
"It is a fun project; it really allows me to be creative and it's a softer side of football," Steve said. "The girls are great to work with, they are all very professional and they are all willing to work hard to get a great calendar."
If you think Steve's job sounds incredible so far, get this, he also travels to the Super Bowl.
"For the past three years, I've had the opportunity to shoot the Super Bowl for the NFL," Steve noted. "The Super Bowl is the pinnacle of football and to be a part of the NFL's team, covering that event is an honor. If they are looking at my photos and feel they are good enough to represent the league, that is such an honor and I'm grateful for it."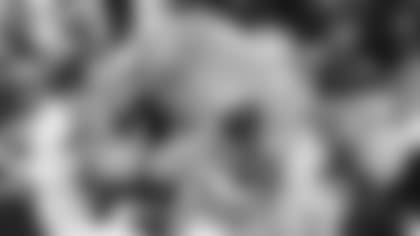 Steve has a passion for photography, capturing an image that can tell a story. He has shot everything from community events, Chiefs games and calendar shoots to Pro Bowls, Super Bowls and more; any photo you see on kcchiefs.com, it's from Steve.
"I'm passionate about photography because it's unique," Steve explained. "Not everybody can see how the end product is going to look in their mind. It's difficult to capture the play, the action, the lighting; I've learned how to do that and I think do it well. I love photography and have loved working in this industry."