For the second consecutive year, football met fashion at the Chiefs Style Lounge.
The event, hosted by Halls on the plaza, took place earlier this month and showcased Chiefs licensed products in stylish and modern ways. It raised awareness of the breadth and depth of Chiefs products, styling options, and wearing occasions.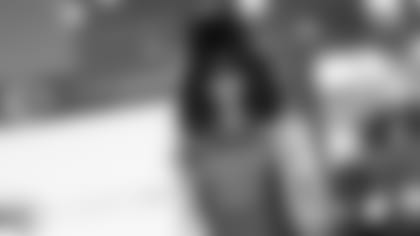 Women are passionate football fans and the NFL wants to show that women can have their own unique NFL style on their own terms.
"I think the NFL's eyes were opened a little bit to the fact that there are 78 million female fans of the NFL," Tavia Hunt explained. "What we had to wear was a men's size small or a boy's extra-large and for those of us that are fans of the NFL and fans of fashion, it wasn't okay. So we no longer have to shred it, tie it, cut it and pin it, it fits. It's great and it's beautiful."
Chiefs Cheerleaders modeled the team's merchandise, pairing it with Halls designer clothing to make for a sophisticated, chic look while supporting their favorite NFL team.
Event photos can be seen here.