The 4-0 start by the Kansas City Chiefs began with a vision by team chairman and CEO Clark Hunt, who in January, aggressively acted on his thoughts, beliefs and goals for this proud family-owned franchise.
"I knew that I wanted a proven leader, who has built a successful program," Hunt said in January. "I knew I was looking for an effective communicator, teacher and someone with a high football I.Q. and a strong work ethic. Finally - most importantly - I wanted a man of integrity, who would hold himself and those around him accountable to get the job done."
It didn't take long for Hunt, Chiefs president Mark Donovan and their staff to search, find, interview and hire the perfect fit, Andy Reid, who was introduced as the team's 13th head coach in franchise history on January 7.
"My job and the reason I was hired is to produce a productive football team, one that can challenge these other great teams in the National Football League and win games," coach Reid said in January. "That's what I'm going to start to do. My job is to get a good product for them (Chiefs fans), and I'm going to work my tail off to put that together."
Having joined forces with both Hunt and Donovan, who coach Reid worked with during their time in Philadelphia, the next crucial piece to the puzzle was to hire a general manager, which happened seven days later; John Dorsey signed on as the team's sixth general manager in club history and spoke immediately about his excitement and goals, teaming with Andy Reid.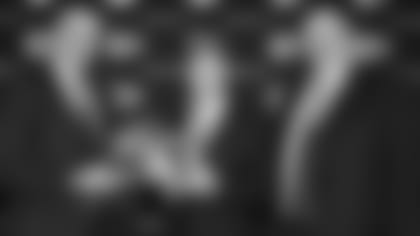 "Andy Reid's résumé speaks for itself," Dorsey said. "I have known Andy for 20 years and I think he is one of the finest men there is in all the NFL, and I am so excited to be aligned with him as we work to rebuild this organization."
Part of the 2013 plan by the Chiefs brass included a new and historic move, announced by Clark Hunt.
"We have restructured the organization," Hunt said in January. "Historically, the head coach has answered to the general manager and the general manager answered to the CEO; beginning with Andy joining the organization, the coach will report directly to me and the general manager will report directly to me. It will change my day-to-day interaction; I will have a lot more interaction with the head coach than I have in the past. Most of my interaction has been with the general manager from a football standpoint. Whether I'm here or not, it's easy to be in contact with Andy on a daily basis, in today's technology world."
Nine months later and following the team's best start since 2003, the synergy between Hunt, Mark Donovan, coach Reid and Dorsey continues to flourish and permeate throughout the University of Kansas Hospital Training Complex at One Arrowhead Drive. The remarkable four wins in the month of September is largely due to the matching philosophies of the Chiefs brass, creating a competitive roster from top to bottom, most recently showcased with the team's seven players acquired via waivers on Sept. 1.
Dorsey says the waiver claims served as one last resource, prior to the regular season, to improve the team's roster.
"We'd always talk about increasing the back end of our roster, making it competitive, making depth and finding those players that can help us, along this journey," Dorsey said.
"Andy was all on board; he was like, 'Okay, let's do it. If we're going to get better, let's do it'. It's been four weeks now and people are beginning to get comfortable and that comfort probably started with the familiarity of the terminology and an understanding of the offense and an understanding of the defense. I think everybody was on the same page around Week 3; so now, they can truly begin to contribute and I think last Sunday's win illustrates that, not only the work done by the coaching staff and the personnel staff, but also the players."
The seven players, CBs Marcus Cooper and Ron Parker, WR Chad Hall, TE Sean McGrath, DT Jaye Howard and LBs James-Michael Johnson and Dezman Moses continue to make huge impacts for this team.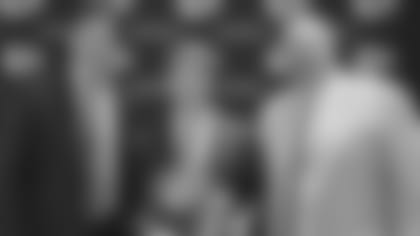 "Any good team has that depth, where if a starter goes down, then the next guy comes up and he has to know his role and he moves ahead," Dorsey said. "I think that illustrates kind of how Coop played Sunday and how McGrath played, but the other guys; Moses, JMJ, Jaye Howard, what these guys do in practice; they're trying to get better every day. We're all in this thing together. They're developing their craft to get better and that's that philosophy of building your own from within and if you can begin to develop that, that's a good thing. All along we said, 'these guys are good guys', they're going to work hard and they understand what's asked of them and they do a magnificent job."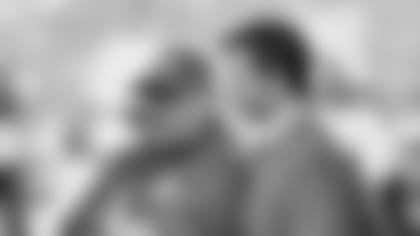 The competitive, hard-working spirit of the newest Chiefs players is noticed by their veteran teammates, who are quick to offer advice, instruction and encouragement.
"It's an unselfish bunch, for sure," coach Reid said. "You have to be able to carry yourself a certain way to get to where the veterans help you out like that. If you don't handle yourself the right way, you're not going to get that extra help. Those guys have handled themselves properly with their work ethic and their openness to any kind of points they can get from these guys. It's kind of a two- way deal."
The relationships with the coaches, players, personnel staff, etc., began during the days in St. Joseph, Missouri.
"Our theme started in training camp," Dorsey said. "These guys came in as teammates and they left as family. The locker room, to me, is truly the most important thing, because collectively, that group of men is forging for that one goal; that bond that they have together is good to get you a game or two during the season, because in adverse times, the players are always there for each other. That's what the closeness of the locker room means."
Likewise, the closeness of the Chiefs, beginning at the top, also benefits the organization and its worldwide fan base.
"Clark has this vision," Dorsey shared. "I think it's between Mark Donovan, myself and Andy, what we do with the vision is we take it out and share that with everybody, knowing that we have this 'We're all in this thing together' mindset."
That collective mindset has led the Chiefs on a journey that includes four-straight wins and a rejuvenated fan base that can't wait to see what's next.