Less than 24 hours after the Kansas City Chiefs matchup with the Denver Broncos on Sunday, the team returned to work to correct mistakes from the day before. Chiefs head coach Andy Reid addressed the media Monday, providing injury updates, a game recap and much more.
"Branden Albert has a hyperextended knee, a day-to-day situation; we'll just see how he does moving forward here," coach Reid said. "Anthony Fasano is going through the concussion protocol; he is doing well in that area, but he did have a concussion. He also had a bit of a knee strain, so he's working on that. Then, Justin Houston has the elbow that's subluxed and he is making progress there, most of the swelling is out and he's doing well. Tough game yesterday, obviously. The obvious parts are that they came up with the victory, and they're a good football team. I believe we're a good football team too and so it's important now, which we do, that we have the players in here today, that they come in and they learn from the things that we did yesterday. There is plenty of stuff to learn from there; there were some good things, but there's plenty of stuff to learn from and that we come out of this as a better football team. Once we're through today, our primary focus is on the Washington Redskins and that's how we're going to approach today and approach the week and we'll go from there."
The learning process for the Chiefs began immediately after Sunday's game, when the players put the loss into perspective, including Chiefs S Kendrick Lewis.
"It hurts," Lewis said. "It hurts; it hurts deep. It burns. It's good that we're feeling this. We feel it; we just have to come back out next week and put together a solid game, as far as everywhere, offense defense and special teams."
Lewis was asked if the team still has confidence, despite the current losses.
"Absolutely," Lewis said. "We still believe. It's a couple games; we'll come back and correct our mistakes and we're right back in the playing field. We control our own destiny; we have the opportunity to take care of business from here on out and everything's back to normal. We'll get back to the basics; go out there and see what we did wrong and correct our mistakes and get back to playing Kansas City Chiefs football."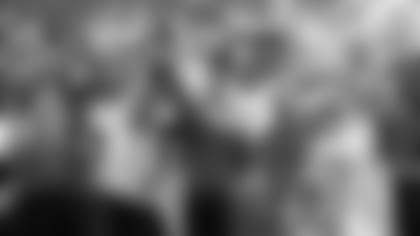 Chiefs Pro Bowl S Eric Berry believes Sunday's game provided teaching lessons that will make the team stronger as the final month of the regular season continues.
"It hurts, but at the same time, it's something we can build off of," Berry said. "We have a lot of guys that play hard and that's something real special. We fought them, down to the wire. We made some mistakes, but we'll get those corrected. Each week, we're learning, we're learning, we learning, as a team and how to be a good team and this game was very, very helpful."
On Monday, coach Reid also shared what he's learned from his team, during both the wins and losses.
"I think you grow with every game that you have a chance to play and be with these guys," coach Reid said. "You get to look in their eyes and see what it's all about. You go through these tough losses and on the other hand, I saw it with the tough wins, but the great part about it is that, I don't see any flinch in these guys at all. There is a certain toughness about them. That's why they're right there in every game; the losses, they've stayed within striking distance there, being right there. They're willing to learn and take coaching, hard coaching at times and I appreciate that. I think that in the long haul and this is my feeling as I stand here today, it will pay off for us in a good way."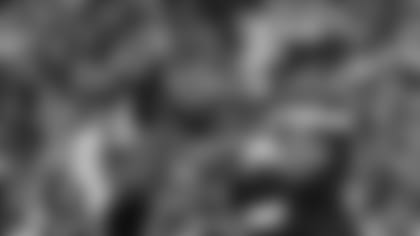 As far as coach Reid's players are concerned, there's only one way to respond to the recent losses.
"We're going to respond well," Chiefs S Quintin Demps said. "I know we have nothing but fighters, no quitters; we're going to stay together. It's a long season; like coach Reid says, it's not the NCAA, it's the NFL. We're going to stay together and we're going to play together. We have to go back to the drawing board, look at the film , evaluate each other, evaluate ourselves, be critical and kind of put it behind us and finish the season strong."
The message didn't change, when coming from the Chiefs offense, either.
"I think we learned from all of this," Chiefs OL Donald Stephenson said. "A year ago at this time, we didn't have that many wins; so, what we have to do is keep learning from our mistakes. Stay close in the game; those games that we did lose, we were right in them every time. Even when we were 9-0, we were being doubted. It's just something; we're just looking for our next win. It's not about streaks for us. We're all about the next week, coming up; so, right now, that game is behind us. We learned from it. There were a lot of positives in it too, but now, we're just thinking about the Redskins."
The Chiefs are off on Tuesday, before returning Wednesday, when preparations for Washington will continue.