The Kansas City Chiefs won't be entertaining their fans today, following their already-played Week 3 game on Thursday night; instead, the Andy Reid-led team will be back at One Arrowhead Drive, working to improve, while preparing for next week's home opponent, the New York Giants.
A lot of great individual performances took place Thursday night, culminating in the 26-16 team win against the Philadelphia Eagles.
"Really, what the game came down to were the takeaways, the turnovers," coach Reid said. "It's tough to win in this league with a lot of turnovers and we had a couple of individual guys, but it really was a team effort. One thing I appreciate about these guys is that they play as a team and they create energy amongst themselves, and not a lot of things get them down."
After three games, the Chiefs haven't coughed up the ball yet, instead relying on their defense and special teams units to give them currently a plus-9 turnover differential. In all three games this year, coach Reid's team has owned at least a plus-2 turnover differential. A worthy stat worth repeating: In the last 20 seasons, when Kansas City is positive in turnover differential, the team is 104-39 (.727).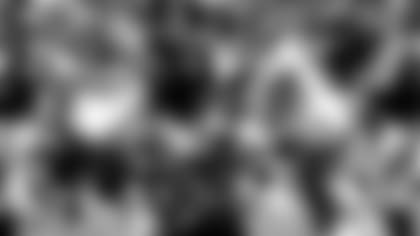 Speaking of takeaways, Chiefs Pro Bowl LB Justin Houston recovered two of the team's four forced takeaways on the night. He also added 4.5 sacks, totaling 7.5 sacks in 2013, as well as four tackles for loss, four QB pressures and three passes defensed in the game.
"We wanted to win the game for coach Reid," Houston said. "We also wanted really to win one for the fans and ourselves. We want to keep up the great motivation and keep winning the games we play. This was a nice team win."
Chiefs coach Andy Reid described his team's defensive performance from Thursday and added what he appreciated most from Chiefs defensive coordinator Bob Sutton's group.
"I thought they played dominant football, at times," coach Reid said. "If you're going to play that offense, you're going to have a couple of big plays: that's going to happen. They have way too much talent on that offense and they have a great scheme. I guess what I was (most proud) about with the defense was, so they (Eagles) made a big play, they said 'alright they got one, but we're coming back at you; we're going to give you our best shot this play and see how that works'. With that attitude, we were able to keep them out of the end zone. That attitude, for the most part, that attitude contributes to that."
Chiefs DT Dontari Poe described Thursday's effort, including the team's ability to overcome some of Philly's big plays.
"It was nothing but team defense," Poe said. "They had a couple big plays, but we didn't stress about it. We just kept playing team defense and we came out on top."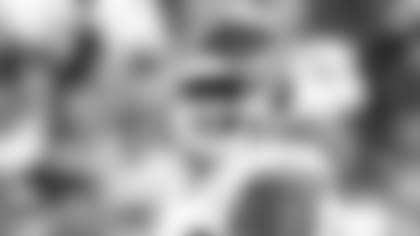 Poe also described Justin Houston, needing only one word.
"Beast," Poe said. "He's a beast. I can't say anything bad about him; sacks, forced fumbles, fumble recoveries, he played lights-out and he was a big part of Thursday's win."
Knowing the Chiefs weren't playing today, I asked Dontari what you, the fans, can expect from the team, next Sunday at Arrowhead.
"We're playing hard," Poe said. "They can expect that day-in and day-out. We're going to play hard and do everything we can to get the W."
Coach Reid is keeping his team's early 3-0 start in perspective.
"You guys know how hard it is to win games in the National Football League," coach Reid said. "So, it is important, but we still have a lot of season left. There is no time to relax on what you have done; you just have to continue to build and get better. We have so many things that we can get better at…it's crazy, and so, we are going to do that."
While the Chiefs won't be playing today, next week's opponent, the G-Men are, and our team will be watching.
ICYMI: Read why Houston's fast start shouldn't be a surprise, click here.