Have you thanked a United States veteran today?
Veterans Day is dedicated to offering thanks and appreciation for the tireless, selfless and courageous acts by United States servicemen and women, each dedicated to protecting our country, throughout the world.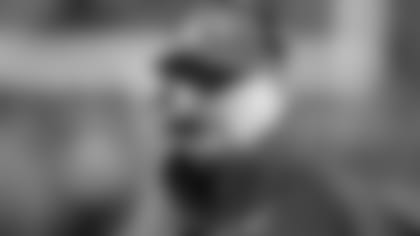 Chiefs head coach Andy Reid, who traveled to Afghanistan in 2009 with the USO tours to visit troops overseas, described the trip and the impact of those serving in the U.S. Armed Forces.
"I had a chance to go over to Afghanistan and tour around there," coach Reid said. "It was an unbelievable experience. I wish every 16-year-old could go over there and kind of see what the servicemen and women are doing for our country. The sacrifice that is being made, the organization and the joining of hands that it takes to keep our country free, there's a dedication and there's a loyalty that helps make it happen. The American flag is everywhere; everybody's proud of that, but there's great dedication and it's awesome; it's awesome to see."
Some of coach Reid's players shared their appreciation for our country's veterans.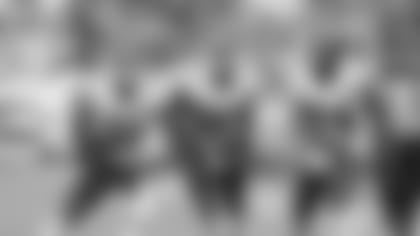 "It's an invaluable service to us, what those men and women do to protect our country. We can't thank them enough and our thoughts and prayers are with them."
"I'm honored and think we're blessed that we have men and women putting their life on the line for us; they're the true heroes."
"I have a lot of respect for the men and women overseas, standing on a wall, for our way of life. We just can't have enough appreciation for those men and women and what they do. They put their lives on the line, every day. Their families are back home, missing them a lot, but they sacrifice, so we can have the kind of life that we do. You can't appreciate them enough; there needs to be 30 more Veteran's Days, throughout the year. Those men and women do a lot for us."
"They mean a lot to me. They go out each and every day, whether it's in the battle or not, they risk everything for us and without them, we're obviously not as strong of a country as we are. We're nothing without them. I love to give thanks to them every day, not just on Veterans Day, but every day, to let them know we appreciate them."