Nestled at the corner of Woodland Ave and 22nd Street rests a piece of living history. The freshly placed blue turf contrasts with the century-old brick as Lincoln College Preparatory Academy, known by many as "The Castle on the Hill," bridges generations of Kansas Citians.
There's a certain pride associated with this area, and in particular, with the Blue Tigers football team. That's why this past season, which featured a school-record 11 victories under the leadership of Head Coach William Lowe, was so remarkably special.
Lowe was named the Chiefs Eric Driskell High School Coach of the Year Fueled by Gatorade earlier this month at the annual Simone Awards, recognizing the third-year head coach amongst his peers for the Blue Tigers' incredible season.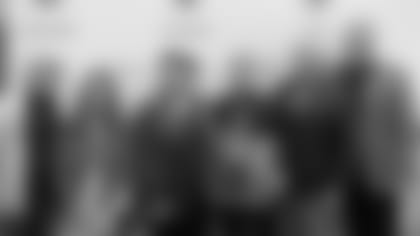 The award - which is named in memory of longtime Blue Valley High School Head Coach Eric Driskel - is a much-deserved honor for one of the top coaches in our area, but for Lowe, Lincoln College Prep's ascension on the football field didn't happen overnight.
"It's really been the culmination of not just one season, but the past three," Lowe said. "Our staff took over a really young team three years ago and we went 3-7 with freshmen and sophomores playing varsity minutes. That's just where the program was at the time. Our kids were a year older the next season and we had some success, then everything came together this past season."
Under the mantra of "For the City," the Blue Tigers rattled off nine-straight victories to finish the regular season undefeated. The rallying cry was printed everywhere from hats to social media as every game marked an opportunity to represent this close-knit community situated at the heart of Kansas City.
"The [slogan] was something we started a couple years ago just amongst our staff. Athletics in the urban core tends to get overlooked, so we wanted to bring some attention to our kids because we knew we had some really good kids who had a chance to do something special," Lowe explained. "As we started having success, it blew up. It really brought a sense of pride not only to our school, but to the whole community around Lincoln College Prep."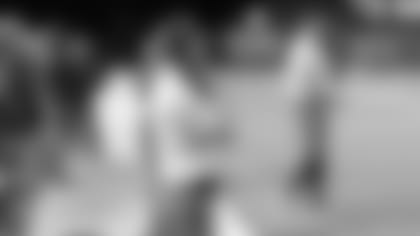 The strength of that bond was on full display soon after the Blue Tigers' ninth victory when their star tailback was critically injured in a car accident on the way to school just one day before the playoffs were set to get underway.
"We all went to the hospital the day before the playoff game and dedicated the rest of the season to him," Lowe said. "It really put the wins and losses in perspective. We had worked so hard to finish the regular season undefeated, but then to have a tragedy like that happen really put into perspective what we were building as a team and as a family beyond the wins and losses."
Lincoln College Prep rallied around their teammate to win two playoff games, marching to a perfect 11-0 record, before finally falling to Platte County in the third round. It was truly an unforgettable campaign and one of the best in the school's storied history, demonstrating not only exceptional talent but also a certain resolve forged over years of tireless work.
"I'm so proud of their resiliency and mental toughness. It's something we've talked about over the last couple years as we've tried to build our program, but we didn't really see it come to fruition until we faced some tough things this year," Lowe said. "Whenever we faced obstacles, our kids were really able to come together and push through."
The season earned Lowe and two of his players - quarterback Howard Brown and linebacker Jermaine Hamilton - an invitation to the Simone Awards, which annually honor the top high school coaches and players in the metro. Lowe knew the Blue Tigers has turned some heads in 2019, but he had no idea that he was about to be recognized as top coach in the region.
"High school football in Kansas City is really strong, we have a lot of great teams and coaches, so just to be nominated meant a lot," Lowe said. "To win was an honor for our school and humbling, because when you win an award like that as a coach, it's really on the merit of how your kids have played and how your assistant coaches have coached. You're only as good as them. It was really humbling."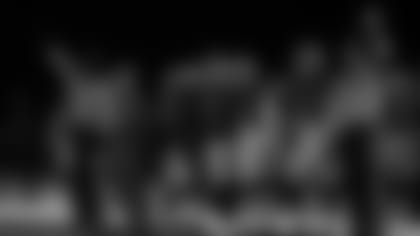 Lowe will be honored yet again on Sunday at Arrowhead Stadium prior to the Chiefs' matchup with the Los Angeles Chargers as the game's "First Pass" honoree. It will mark yet another moment in the Chiefs' growing relationship with Lincoln College Prep, which included multiple outreach visits by staff and players throughout the summer and football season.
In fact, the Chiefs – in partnership with the NFL Foundation, LISC and Kansas City Public Schools – provided Lincoln College Prep with a $250,000 "Grassroots grant" earlier this year to build the Blue Tigers' new football stadium.
Additionally, following a visit to a varsity practice, Chiefs' cornerback Bashaud Breeland evolved into a mentor of sorts for several players as they grow as both football players and individuals.
"He really took a liking to the kids and it's been cool to see," Lowe said. "What the Chiefs have done for us and the community over the last several years has been great and it's just an honor that a professional team is wanting to give back and see football grow at the high school level."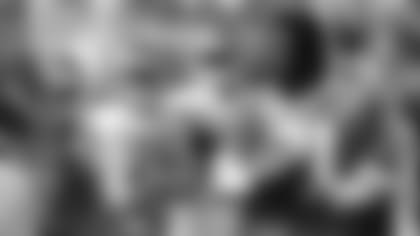 Lowe has played an integral role in that process himself, overhauling one of the metro's most historic programs into a juggernaut while re-igniting the sense of pride that permeates throughout the area. It was no simple task, but the payoff of seeing his players succeed – and the ensuing impact of that success - has been well worth every hour spent on the job.
"I do it just to see these kids experience the success that they had this season, especially at the high school level where the kids really start to understand the importance of hard work and commitment to a team," Lowe explained. "It's tough for kids nowadays because everything around them is all about instant gratification, so it's really enjoyable as a coach to see kids put in work and experience success. I get more joy out of seeing them succeed than anything that has to do with the job."
And if you ask Lowe, while their record-breaking season may be in the books, Lincoln College Prep is just getting started.
"Before this year, we might have caught some teams off guard, but with winning comes expectations, and that's something that we want to live up to," Lowe said. "We want to keep bringing attention to this city, the urban core and what these kids are doing."