Scott Fields had just one goal when he drove five hours to Chiefs training camp Wednesday: meet Eric Berry, the man who inspired him on two separate occasions to beat cancer.
Back in 2013, Scott attended his first game at Arrowhead stadium soon after learning of his first diagnosis with cancer.
It was Berry who stood out to him that day against the Raiders.
Just two years later, Scott would again lean on Berry as motivation. This time not for his tenacity on the football field, but for something far more profound.
Fields was diagnosed with stage IV squamous cell carcinoma of the tonsil, or tonsil cancer at its final stage. His cancer type is prone to spreading to different regions of the body and soon metastasized to his lymph nodes.
The skin on the right side of his neck suppressed 10 golf ball-sized tumors while the left side held four. He was deemed incurable, and told to live out the rest of his life.
"He's what inspired me to keep going," Fields said. "My wife, [Eric Berry], and waiting for football season."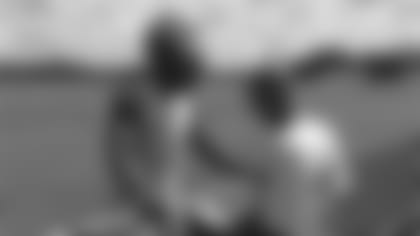 That's when he and family friend, Cline Freihoff, decided to go see a Kansas City Chiefs game.
"[Cline] took me to my first game when I had the cancer," Fields said. "It was the Raiders game where the quarterback was backed up in the end zone, and it was fourth-and-48 because we were so loud. That's when we set the sound record for the first time and I've followed Berry ever since."
"I remember that game was hard on [him]," Freihoff said. "I looked over and he didn't look so good. But he was still screaming."
Fields went through 45 consecutive days of radiation and three rounds of chemotherapy in hopes of beating the utterly improbable. After his last day of radiation, the tumors began to secede. Fields went into remission for a full year only to have the cancer return in January of 2015, this time in his lungs.
"They noticed some spots on my lungs because the cancer metastasized into a lymph node in my lungs and started to grow," Fields said. "But we caught it early like Berry. I thought, 'If he can get back out there and play football, then I can beat cancer, again.'"
Fields then began six rounds of chemo every three weeks, much like Berry began six rounds of chemo every two weeks just a month prior.
"Since we fought it together, he knows what I went through and when I see him, I know what he went through," Fields said. "Even if I never meet him or talk to him, he inspired me and people like me inspired him."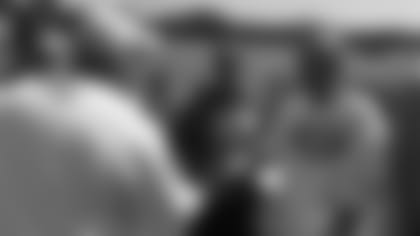 Since then, Freihoff had been doing just about everything he could to contact Berry and the Chiefs.
Customer relations representative Xochitl Glaser presented Fields with a football signed by Berry at the Rookie Season Ticket Member event and invited the two to training camp, all the way from Arkansas City, Kansas. The two were welcomed into the family tent, given a chance to snag a couple autographs and met general manager John Dorsey and Chiefs president Mark Donovan.
"I've just been trying to get [Fields] where he can shake the guy's hand and tell him he's an inspiration," Freihoff said. "[Fields] is my inspiration. I can't look at my daily life the same knowing how he lives his. In a world where heroes are few and far between, I can't see anyone else I've met be the hero in someone else's life like he does.
"He's a hero to his wife, his daughters, his grandkids and to me, his 'son,' [someone] he never really had to give any time to at all."
In honor of Fields, Freihoff purchased season tickets for 2015. The two plan to be at each of the home games where Fields will sport a red arrowhead design in his hair in support of the team who turned his dream into reality.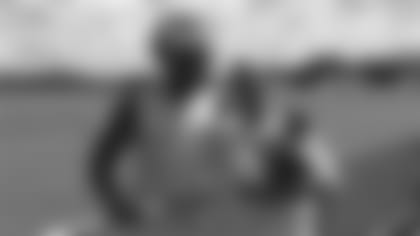 "That's how cancer is: we always think of it as negative but there's a lot of positives, too," Fields said. "[Berry's] my player."
Wednesday became a day Fields will never forget. But should his cancer return, he knows exactly what to do: put on his Superman shorts, don his Eric Berry shirt and continue to "fear nothing, attack everything."