Tuesdays are normally quiet around the University of Kansas Hospital Training Complex, given the league-mandated day off for the players, but the current Chiefs bye week afforded some time for the team's assistant coaches to meet with the media.
Below are some of the quotes from a few of the coaches, who spoke during Tuesday's 30-minute media session.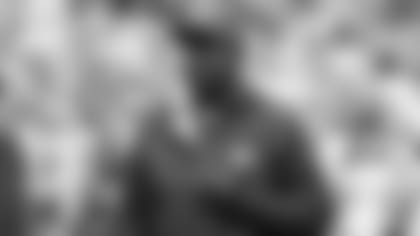 DEFENSIVE BACKS COACH - EMMITT THOMAS (HOF)
You've been with this organization for a while, what are your thoughts on 9-0 and what this team has been able to accomplish so far?
"First of all, I played here for a few years and then left and was gone for a while; this is my fourth year back and I'm very happy to be back and I feel blessed to get another opportunity to work for the Hunts and Kansas City. 9-0 is extremely great, right now. We had the wildest imagination at the beginning of the season and training camp and we had no idea we would be here, but you never know how the ball is bounced. I think the quarterback is coming in and giving us a lift and the guys are playing well. The ball is bouncing our way, so we're very happy."
What do you tell your defensive backs about their responsibility and what they're capable of when it comes to putting points on the board?
"It's the same thing we teach them every year in training camp; coach Reid stressed the fact that we want eight or nine touchdowns from the defense, but we have to give credit to Bob Sutton's defense, the pressure defense that he brought in here. We have to give a lot of credit to our guys up-front, because without them, 91 (Tamba Hali), 50 (Justin Houston), 92 (Dontari Poe), and the big guys up-front, this wouldn't be possible for us. As much pressure as they can put on the quarterback enables us to get turnovers."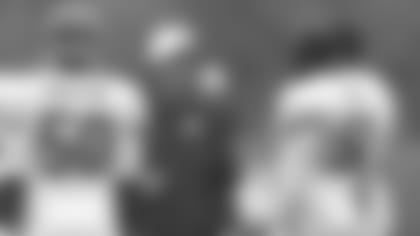 LINEBACKERS COACH - GARY GIBBS
Why is it so much different from a year ago, from your point of view?
"Well, each game has a life of its own and at the end of the day, we've made more plays. We've played well in the fourth quarter. We really haven't turned the ball over and we've created a lot of turnovers. So, that formula, in those games, has really paid off for us."
Did you expect the defense to be doing what they're doing this year?
"Again, you've got to go out every week – this past week we didn't play as good as we had the previous eight weeks – and yet, we found a way to win. We know we have some playmakers on defense and those guys have stepped up and they've really stepped up in the fourth quarter."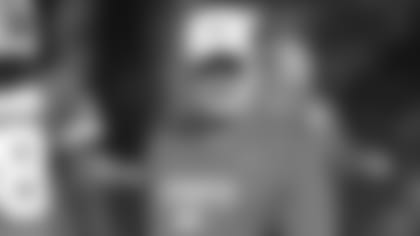 SPREAD GAME ANALYST/SPECIAL PROJECTS COACH - BRAD CHILDRESS
Did you know what it was going to be like when you took this job in Kansas City?
"I know it was a rough season for them last year and there are some growing pains with that, not the least of which is just kind of laying down your culture and I think obviously coach Reid has done a great job of that. But, to be able to lead that way, you've got to have people here to follow. So, I think from a player standpoint, from a team standpoint, from the organizational standpoint, what he's put down, they've followed and obviously, it's gotten us where we are."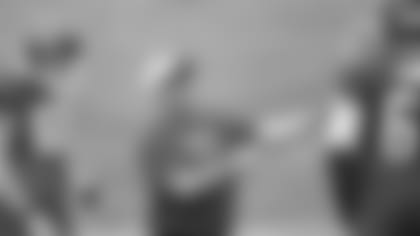 OFFENSIVE LINE COACH - ANDY HECK
Where do you see a guy like Donald Stephenson fitting in with you long term?
"Donald (Stephenson) is an extremely-talented football player and right now, his role is to back up both of our tackles. He's unique in that he can play at a starter level, both left and right tackle, so that's the role he's got right now. These football seasons are long and often times all hands are needed, all hands on deck."
Talk about the job that Eric Fisher has done this year.
"Eric (Fisher) has continued to work every week. He had a couple of setbacks with his bumps and bruises, but I think he's feeling good right now. He's put together a couple of good weeks. I really like the way he's finishing in the run game and I've seen some steady improvement in his pass protection as well."
What about the job Rodney Hudson has done so far?
"Rodney, I think, most would agree in our room anyway, is our leader. He's kind of our bell cow. He's a terrific pro in terms of his preparation and he has consistently performed at a high level, every week."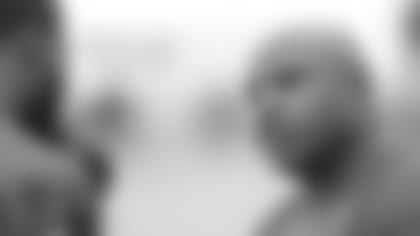 RUNNING BACKS COACH - ERIC BIENIEMY
What's been holding Knile Davis back?
"I don't think anything has been holding Knile back, probably more than anything it's been Jamaal (Charles). Knile (Davis) is doing an outstanding job and obviously, me as a coach, as his position coach and us as a staff, we have to get him involved a little more. He's made the progress that we've counted on. It's just getting him in the mix and just placing him out there."
Can you talk about the preparations for next week and getting ready for Denver?
"It's just like each and every week. One thing I love about this team is there's no game too big and there's no opponent too small. We take it one step at a time and these kids have done an outstanding job of getting prepared that way. Obviously, we know who the Denver Broncos are, but it's another notch as an AFC West opponent and we just want to go out there and play to our capabilities."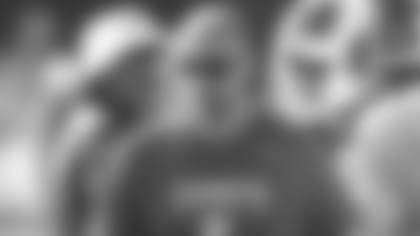 QUARTERBACKS COACH - MATT NAGY
What do you need in the second half of this season?
"To keep winning, just keep winning. We need to do it game by game. Everyone talks about it, but it's a credit to this team right now, they're staying focused on just looking at who we have next on the schedule. As long as we do that, we'll be alright."
When you see all of the quarterback injuries around the league, how fortunate are you that Alex Smith has stayed healthy, despite some hits he's taken?
"He's taken some big hits. Alex (Smith) is tough, now. That's a big-time trait to have, to be a tough quarterback. Also, there's a difference between being hurt and being injured and he hasn't been injured so far. He knows how to protect himself, when he's out of the pocket, which has been several times this year. He uses his feet. He knows when to get down, or up, or out of bounds and that sort of thing. As long as he continues to do that, we'll be alright."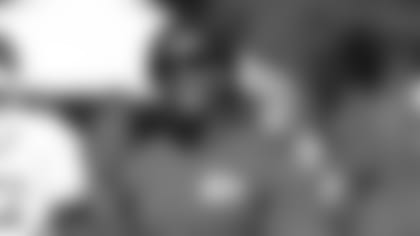 DEFENSIVE ASSISTANT/SECONDARY COACH - AL HARRIS
Growing up, playing defensive back in high school, college and in the NFL, and now coaching, how quickly do you have to be able to put big plays that happen behind you?
"From the jump. As a defensive back, you've got to win more than you lose. Guys are going to make some plays, but you've got to win more than you lose. You can't dwell on one play, because in this league, you've got 60 more plays and 55 of them may be pass [plays]."
That's one of the things about CB Marcus Cooper, especially considering he doesn't have a deep background at the position, he seems to be able to put the big play aside and move on?
"Oh yes, he forgets about it. [He's] a good kid. Like I said, he listens; he listens to what you tell him to do. He'll call up, 'Hey, they're giving me this, how should I do this?' He listens and he's a student of the game."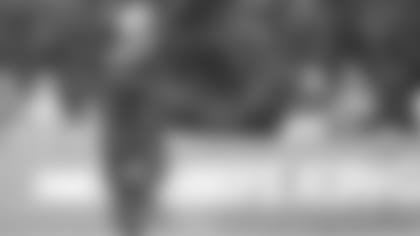 STRENGTH & CONDITIONING COACH-BARRY RUBIN
The guys said that you work with them to get mentally tough; can you walk us through what that means?
"I try to tell them to take it one day at a time and get the most out of them each day. Don't look ahead and just get the most out of them, because you can't go back and do it again. That day is gone. Trying to help them strive to be their best. Again, the guys are so good. They are so good. They're very compliant. They want to win. They want to get better. They want to get strong and those kinds of things."
Did you kind of know what you had here? It seems like such a complete physical turnaround this year?
"I knew they had good players, absolutely. Again, they all bought in. Coach Reid, again, he's just done a masterful job of relating to the guys, saying things the correct way. I have two wonderful guys – Brent Salazar and Travis Crittenden – that help me in the weight room. Without them, I'd be lost. Those guys have been phenomenal. And, I'll tell you who else, our trainer Rick Burkholder and his crew have just been wonderful. I couldn't imagine not having Rick there and the prehab and the rehab stuff that they do. It's kind of one big puzzle. We kind of all go hand-in-hand with doing that and all the strength training and all of it together and coach Reid practicing out there. It's all one big puzzle. The mentality and the compliance of the guys and them wanting to do really well, there isn't any magic out there. There isn't."