The Kansas City Chiefs have just over 24 hours, before resuming their longstanding rivalry with the AFC West-rival Oakland Raiders, as kickoff is set for 12:00 PM CDT at the one and only Arrowhead Stadium.
While Chiefs fans know the passion, energy and excitement they bring to each and every game, including members of Chiefs Kingdom, who represent the team throughout the world, they should also know what impact they have on the coaches and players, who appreciate their matchless devotion, exemplified on Sunday, when a new Guinness World Record for Loudest Crowd Roar at a Sports Stadium (Outdoors) could be accomplished at Arrowhead.
During media sessions this week, I asked Chiefs coaches and players to describe what role the fans play, during the game.
"They help us out, because they make it tough for those offensive linemen, who can't rely on head bobs and everything, to get going with the offense. I think our fans play a real good part. They also help provide us with energy. No matter how tired you are, you want that crowd to get going; it picks you up a little bit more and gives you some adrenaline."
"Loud stadiums, they affect the visiting teams. In college, I played in one that was super loud. You saw what happened in Seattle, the night they tried to break the record; I'm looking forward to our fans bringing it."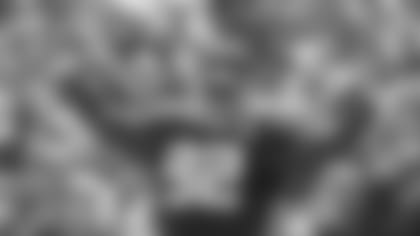 The coaches and players also predicted if the 'loudest crowd roar' record will be broken by the faithful Chiefs fans.
Chiefs defensive coordinator Bob Sutton
"Oh definitely; I'm hoping they do. I hope they smash it. I hope it's at a point that nobody can ever get it again."
Chiefs offensive coordinator Doug Pederson
"I know our fans are passionate. They're going to be rocking and rolling on Sunday. I think they can beat the record and I think they will."
"I'm surprised they haven't gotten it yet. This whole year, every time I'm at Arrowhead, I've been feeling this rumbling on the field, so I'm sure it'll be another great atmosphere for the Chiefs faithful."
"Oh yeah. Obviously, this is the loudest stadium I've ever played in. After a couple of games we've had here, it's definitely something I'm looking forward to; Arrowhead Stadium is going to be rocking."
"Absolutely they can do it.  I know Arrowhead has got to be easily one of the top stadiums in terms of crowd noise.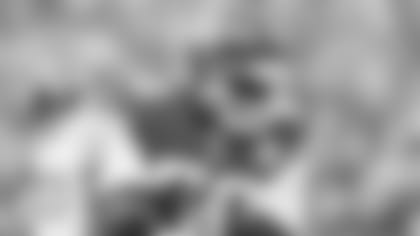 "I don't know how it gets much louder. This place gets rocking and shaking and everything, so if they can break the record, it will be great, because there's nothing like going against a team, who can't communicate and do audibles and things like that; I'm looking forward to it."
"I think so. Arrowhead is just one of those stadiums that is always exciting, no matter what's going on or who the opponent is. Knowing that it's going to be Raider week and it's a big rivalry, I'm pretty sure we can break it this week."
Chiefs WR Dexter McCluster
"Oh yeah, I know the crowd's going to do it this weekend. And, if they need us on the sideline to yell too, we will do it. It's a great feeling knowing we can make history on the field on Sunday."
"I hope so. I also hope that the Chiefs can go 6 and 0, too.  Hopefully we can do both, break a record and go 6 and 0."
"If anyone can do it, I believe it's these guys, out here, these Kansas City fans. From everything I'm seeing this week, I feel like it's going to be like an explosion out there, on the field. My ears were ringing, when I first got here, during the Cowboys game, so I can't even wait to see what it'll be like this week."