The Chiefs Community Caring Team including LB Nico Johnson, LB James-Michael Johnson and KC Wolf visited patients at The University of Kansas Hospital Pediatric Unit, as well as the Intensive Care Unit.
One of the patients they visited was 22-year old Josh Burdick, who has had Duchenne muscular dystrophy for 18 years and was just recently diagnosed with a rhabdomyosarcoma tumor in his left thigh. He had the tumor removed and has been visiting the hospital for chemotherapy treatments for the past seven months.
"Every 21 days, he comes in for in-patient chemotherapy and we are here for about three days," Sandy Burdick, Josh's mother, explained. "It's hard for him to have to deal with both of these things, but I think this visit from the Chiefs helped him forget about all that. Josh was so depressed on the way in this morning, no one wants to go through chemo, but this definitely helped brighten his day. It means so much to have the Chiefs come visit, taking the time to stop by, say hi, it's such a wonderful thing."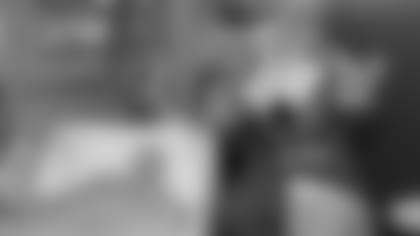 Just last month K Ryan Succop also visited Josh, during one of his treatment sessions.
"While Josh was here for his last treatment in November, Ryan Succop visited him and now to have these players visit this month is incredible," Sandy commented. "It is so amazing that they do this and it meant so much to Josh. We are so thankful they came by."
The Chiefs visited other patients at The University of Kansas Hospital Pediatric Unit and Intensive Care Unit. They brought along a Chiefs teddy bear, candy canes and other items for the patients.
"We came to the hospital to visit patients, to give back to the community and hopefully brighten some people's day," Nico Johnson explained. "It means a lot to us to be able to make these kids smile, to distract them with what they're going through and give them some Christmas gifts."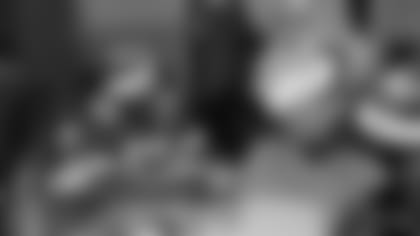 The holidays are an important time for the entire Chiefs organization to give back to the Kansas City community and thank Chiefs fans for their unwavering support.
"It means the world to our patients to have visitors, while they're here in the hospital, especially during the holiday season," Allison Malicoat, Nurse Manager at The University of Kansas Hospital commented. "This was many of our patients' highlight to their day, having the Chiefs come by their rooms and bring them gifts means a lot to our patients and is an incredible way for the Chiefs to give back to the community."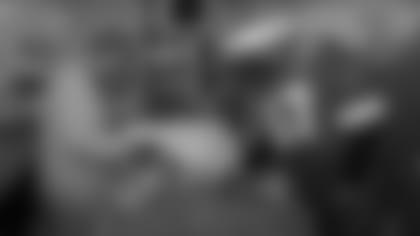 The Chiefs Community Caring Team is very active throughout the year; however, as the holidays approach, the Chiefs do their best to give gifts, spread holiday cheer and raise spirits as a way to say thank you to the Chiefs Kingdom.
"Traditionally, our organization has actively sought out ways to spread the spirit of the season," Chuck Castellano, Community Relations Manager noted. "We visited the Pediatric Unit of The University of Kansas Hospital this week to do just that. It's a chance to visit youth that are dealing with some unfortunate circumstances and put a smile on their face."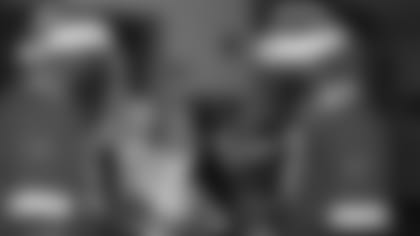 The Chiefs Community Caring Team will also be involved in additional holiday outreach opportunities later this month.