Before the Kansas City Chiefs primetime game Thursday night, the organization took time out in the pre-game festivities to honor a number of its special guests for the evening.
Thursday night was a dream for 14-year-old Madilyn Hellwig.
She went to her first Chiefs game with her family, was featured on the big screen and watched the game from the Mt. Vernon Investments suite.
But for Madilyn, every day is a dream. She's been cancer-free now for two years.
"It's amazing being cancer-free," Madilyn said. "We celebrate every year and we always go out to eat or I make some food and celebrate."
Madilyn came to the Chiefs by way of the Dream Factory. She was selected this week in recognition of September as Childhood Cancer Awareness Month.
"My mom came into the room and said, 'I have to talk to you,'" Madilyn explained. "That was two weeks ago and I've been excited ever since."
Her favorite player is Eric Berry.
"I've grown up a Chiefs fan," Madilyn said. "My whole life, that's what I was raised on."
Madilyn and her sister Emily snapped a selfie on the field before they left, creating a permanent smile stained on the teenager's face.
And the best part about it? This is one dream she'll never wake up from.
Members of the Super Bowl I and Super Bowl IV teams were honored at the halftime of the Chiefs primetime home opener. But before all of this, two of the players got to play a little catch.
Pro Football Hall of Famer and Super Bowl IV defensive tackle Curley Culp threw the Blue Cross and Blue Shield of Kansas City First Pass to Super Bowl I defensive back and Hollywood actor Fred "The Hammer" Williamson.
After the first pass, Super Bowl I and Super Bowl IV coins, provided by the Pro Football Hall of Fame, were used for the game's coin toss.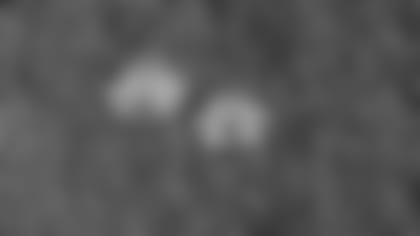 14-year-old Logan Young served as representative and coin toss captain and aided the Chiefs captains in the coin toss.
The Chiefs won and chose to defer.
Thursday night's national anthem featured a group of special guests.
The Kansas City Symphony performed the Star Spangled Banner while Chiefs season ticket members held a field-sized American flag.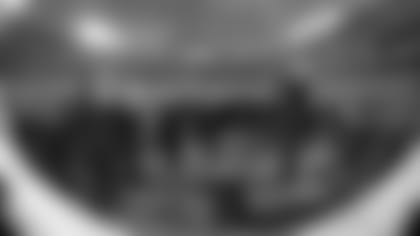 During the last few lyrics and chords, a B-2 Stealth Bomber flew over Arrowhead.
Fans immediately set their sights on breaking the sound barrier next.
With the arrival of former Super Bowl I and IV champions came the memories. One memory in particular was very strong—that of Chiefs legendary defensive tackle Buck Buchanan.
Buck's widow, Georgia Buchanan, represented him as the night's Chop Drum Honoree.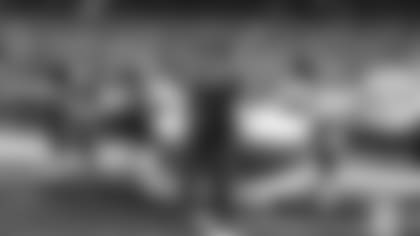 "It felt wonderful," Georgia said. "I was really hoping that I could give the crowd some energy so that we could win this game. Go Chiefs!"
Buck was drafted in the first round in 1963 and chose the Chiefs franchise over the National Football League's New York Giants. His size, speed and strength set him apart from all other players during his tenure with the Chiefs from 1963 to 1975.
After a legendary football career, Buck eventually came back to Kansas City and helped the community that helped him to greatness.
He passed away in 1992 after a two-year battle with lung cancer, two years after being inducted into the Pro Football Hall of Fame.
Photos of fans tailgating in the Arrowhead parking lots before the Chiefs home opener against the Broncos