Here are five things to watch during the Kansas City Chiefs game on Thursday Night Footballagainst the Denver Broncos:
1. Can the Chiefs contain DeMarcus Ware and Von Miller?
Last week, it was J.J. Watt and company with the Houston Texans, and this week, it's DeMarcus Ware and Von Miller coming off the edge, as the Chiefs offensive line will once again face one of the best defensive fronts in the NFL on Thursday night.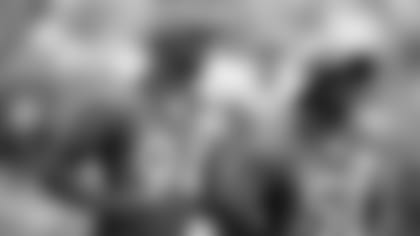 Last week, in their win over the Baltimore Ravens, Miller and Ware combined for eight quarterback hits.
"I think they're really 'veteran,'" Chiefs quarterback Alex Smith explained of the Broncos defense. "They're really well-coached and they all know what they're doing. No one is blowing assignments over there or anything like that. It starts up front. They have two special edge guys.
"The guys inside are good as well, so they really get after the passer. You look at the Baltimore game and they were really able to create a lot of problems in the pocket."
It's obvious and could be written every week, but if the Chiefs are going to have success on offense, the offensive line will need to protect Alex Smith, which is easier said than done when facing this group.
"That defense is one of the best in the league," Chiefs coach Andy Reid echoed on Tuesday. "I think it will play out that way by the end of the year. They're fast at all positions and they have an aggressive approach. Wade [Phillips] does a nice job with them now and as Foxy (John Fox) did with them before.
"They're a fast group, all the way through, at every level—the front, the linebackers and the secondary."
The Chiefs haven't announced who will start along the offensive line yet, although Reid did mention that Jah Reid will continue to see first-team reps as Eric Fisher works his way back from a high ankle sprain.
Whoever ends up starting at right tackle, Reid or Fisher, and Donald Stephenson over at left tackle, will have their hands full with Miller and Ware coming off the edges.
They're two individual battles that have a ripple effect that will determine the overall success of the offense.
2. Will the Broncos offensive line be able to protect Peyton Manning?
Last week against the Baltimore Ravens, Manning was sacked four times, hit five times and the Broncos offense had eight negative plays in total that resulted in a tackle for loss by the Ravens defense.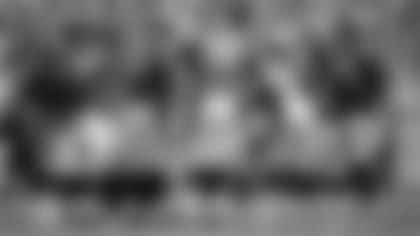 Manning finished the game 24 of 40 for 175 yards and an interception.
The Chiefs, on the other hand, were equally as effective against the Houston Texans offense, sacking Texans quarterback Brian Hoyer four times and creating a couple of turnovers due to pressure on him. That pressure resulted in 14 points for the Chiefs offense and was a key difference in their 27-20 victory.
According to Pro Football Focus, whose grades are* subjective*, three of the Broncos starters along the OL had negative grades last week.
If the Chiefs are going to win on Sunday, then they'll need to follow the recipe the Ravens, and every team that has ever beaten an elite quarterback, has followed—pressure.  
If the Chiefs defensive front seven can win the battle up front, they should be able to find success on Thursday night.
3. Can the Chiefs negate big plays from the Broncos offense?
When you ask the Chiefs defensive players, particularly the defensive backs, what their goals are for an upcoming game—it's always to create turnovers and eliminate big plays.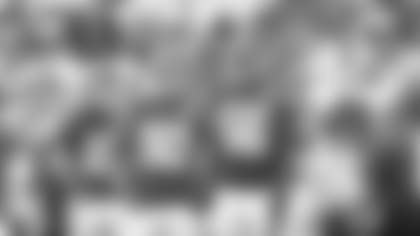 When facing a quarterback like Manning, a five-time NFL MVP whose accomplishments are charted below (via Broncos PR release), that's even more important.
If the Chiefs can force Manning and the Broncos offense to have to put together seven, eight or nine-play drives in order to put points on the board, they'll have a better chance of winning the game.
In their two games last season, Manning had 12 completions that went for at least 15 yards, although he never went for 300 yards in either game and never had a single completion that went for 50-plus yards.
The Chiefs need to keep the big plays in check in order to be in a position to win on Thursday night.
4. Special teams or defensive touchdown?
Last week against the Texans, De'Anthony Thomas was just one missed tackle away from a game-changing play.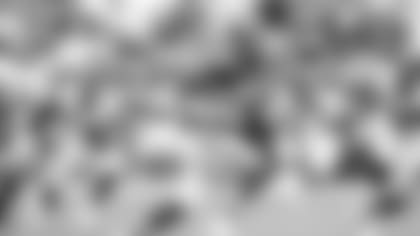 In the process, he still averaged 16.2 yards per return and his five returns are the most in the NFL through one week.
Over the previous two seasons, the Chiefs have more return touchdowns (6) than any other team in the NFL.
Recently, former Chiefs great return-man Dante Hall spoke about Thomas.
"I absolutely see myself in him," Hall said of Thomas. "I've been a fan of De'Anthony Thomas since he was at Oregon. Just the speed that he has, the effortless way he runs is what amazes me. I definitely see myself [in him]."
Hall had a knack for making big plays when it counted, including the 2003 matchup against the Broncos in Arrowhead Stadium, where Hall went 93 yards on a fourth quarter punt return for a touchdown that gave the Chiefs a 24-23 victory.
Hopefully history repeats itself with Thomas on Thursday night.
5. The Arrowhead Stadium atmosphere
It's the first opportunity Chiefs Kingdom will have to watch the Chiefs play this season, and it just happens to also be on national television on Thursday Night Football.
The place is going to be rocking.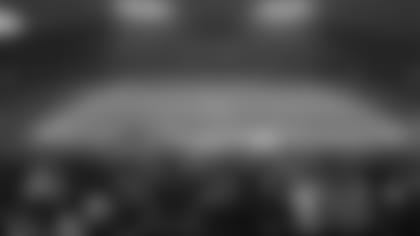 "It's Red Thursday, so how much better does it get than that?" Andy Reid said on Tuesday. "There will be a 'couple people' there and when those 'couple of people' are there, they're very loud.
"It's a great environment for football and we're glad it's our home."
There are numerous activities happening in and around the game, including a tribute to the players of Super Bowl I and IV, many of whom will be in attendance.
Right before kickoff, there will be a pyrotechnic display like you haven't seen in a while at Arrowhead Stadium. There will also be a couple of other exciting things going on before the game that will hit you in the feel-goods.
Make sure you're in your seat prior to kickoff if you're coming to the game. Hopefully the weather is good.
---
Photos from the Chiefs Week 13 matchup against the Denver Broncos