The Kansas City Chiefs kick off the 2016 regular season against the San Diego Chargers Sunday afternoon at Arrowhead Stadium.
The fans are ready, the players are prepared, and the excitement has never been more palpable.
"Everything counts now," veteran linebacker Derrick Johnson explained of Sunday's game. "From going through OTAs, minicamp, training camp and the preseason—all for this moment. It's the start of something great."
The Chiefs have won the last four meetings against the Chargers by a combined score of 85 to 33, including two dominant performances by the Chiefs defense last season, when they gave up a total of just 6 points in two games.
Let's hope that continues on Sunday.
Here are five things to watch during the game: 1.       Can the Chiefs find similar success running the ball against the Chargers as last year?
One of the reasons the Chiefs had so much success against the Chargers in the two games last year was due to the play of running back Spencer Ware, who carried the ball 19 times for 148 yards with 2 touchdowns.
Ware's 7.78 yards-per-carry average may have been one of the reasons that led the Chargers to going out and signing three veteran defensive players this offseason, including former Seattle Seahawks nose tackle Brandon Mebane.
"He's a disruptive player," Chiefs co-offensive coordinator Brad Childress said of Mebane. "He's a good player and a proven player. He can be force in there."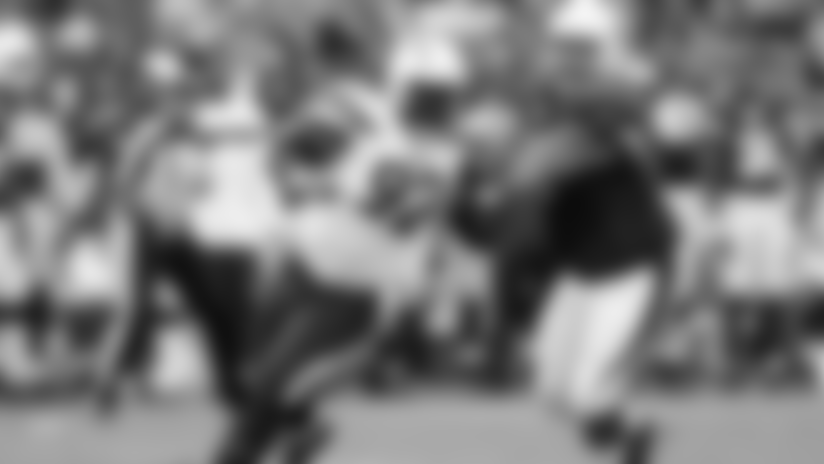 According to Pro Football Focus, Mebane was one of the top 20 offseason additions who was likely to make an immediate impact.
"[Mebane] is on the downslope of his career, but at least provides a keystone around which San Diego can build. He's consistently graded positively against the run, a claim none of the Chargers' 2015 starters could make. Mebane gets the Chargers' defensive front back on the road to respectability, even if there is much work still to be done."
The Chargers also added sure-tackling defensive backs in safety Dwight Lowery and cornerback Casey Hayward this offseason. 2.       How much pressure can the Chiefs get on Philip Rivers?
If the running game was the key to the success offensively against the Chargers last year, then pressure on quarterback Philip Rivers was the key to success for the defense, which is often the case.
In the two games last season against the Chiefs defense, Rivers managed to lead his offense to just 6 total points and was sacked 8 times. In his last two games at Arrowhead Stadium, Rivers was sacked 12 times and scored just 10 points.
Heading into 2016, the folks over at Pro Football Focus ranked the Chargers offensive line at No. 29 in the NFL, although they mentioned that most of that had to do with injuries, and the addition of former Chicago Bears center Matt Slauson should improve that group. The Chargers offensive line is healthy going into this game on Sunday.
For the Chiefs defense, the big question mark on how they could potentially get pressure this year falls on veteran Tamba Hali, who didn't play in the preseason and is working his way back from offseason knee surgery.
"We're just going to manage it the best we can," Chiefs defensive coordinator Bob Sutton explained of Hali's snaps on Sunday. "We don't have a specific pitch count but I don't think he's going to play 70 snaps. We kind of know when we would like to use him and how we're going to rotate him in.
"We've got to just make sure we're doing a great job of realizing we're trying to keep this guy for an entire season. That to me is the real goal here."
Despite the recent success against him, Sutton couldn't have expressed more respect for Rivers when he spoke with the media on Thursday.
"As a coach, you love and hate to play [Rivers]," Sutton explained. "He's a competitive, all-out football player. He can make some of the best throws from the worst angles. He's a really outstanding player who moves in the pocket better than people realize. His ability to scramble in the pocket to make throws is the real deal." 3.       How do Justin March, Phillip Gaines fair for the defense?
Besides outside linebacker, there are two spots on the Chiefs defense that have been a heavily-debated topic of discussion this offseason, and those positions are inside linebacker and right cornerback.
Last year, both of those spots were occupied by veterans who aren't playing for the Chiefs this year— linebacker Josh Mauga is out for the year with a labral tear in his hip and cornerback Sean Smith signed with the Oakland Raiders as a free agent this offseason.
The two guys now starting in those spots were on Injured Reserve last season in second-year linebacker Justin March and third-year cornerback Phillip Gaines.
March was injured in the first preseason game of the year last year, which makes Sunday his first experience in an NFL regular season game.
"He's always had a knack for being around the football," Sutton explained of March. "Whether it's tipped, causing a fumble, reaching in, etc. He's got the natural instinct that you want to see in every player. We're excited to see him play and we've got high hopes for him."
March has the responsibility of making the calls for the Chiefs defense as the "Mike" linebacker when he's on the field, and he's impressed Johnson throughout this offseason.
"He's a guy that wants to learn all that he can," Johnson said of March. "He asks me and Josh Mauga questions galore. He's a young that's very hungry and I'm excited to see what he does on Sunday. We know he can make plays."
As far as Gaines, who tore his ACL in the Week 3 matchup against the Green Bay Packers last year, the progression through offseason workouts and the preseason has been a process.
"I think he's feeling more comfortable as a player and his reaction time is improving," Sutton explained of Gaines. "That's where I think he's really making some strides and he's feeling good about it." 4.       How will the Chiefs utilize their tight ends?
Andy Reid loves to use him some three-tight end sets.
We saw it last year and we've seen it again throughout the preseason, and it's something to watch on Sunday, as these guys move around quite a bit and line up in multiple ways for the offense.
The average size of the Chiefs top three tight ends—Travis Kelce, Demetrius Harris and Ross Travis—is over 6 feet 6 inches tall and 242 pounds.
"Anytime you're in those three-tight end sets, you can be powerful," Childress explained. "All those guys in that group have the ability to detach from formations and create mismatches with defensive backs extended away from formations."
On the flipside, the average size of the Chargers starting defensive backs is around 5 feet 10 and 191 pounds, so there's an obvious size mismatch with the defensive backs, and when it comes to utilizing linebackers out in space, the advantage is going to Kelce and the two former college basketball players—Harris and Travis.
"It's an embarrassment of riches, it really is," Childress explained of all the different offensive weapons. "There's different guys and we try to go about it and find different ways to get different guys the ball – on any given read. It could be drawn up for one direction but Alex [Smith] has the final say in all of that.
"We don't want to force it to someone who shouldn't get it."  5.       What kind of impact will we see from the rookies?
The Chiefs drafted a handful of players this year who could make an impact right away, which wouldn't be abnormal for them because of what we saw last year, when they led the AFC in snaps played among their drafted rookies.
Leading the group this year is defensive lineman Chris Jones, who was selected with the No. 37 overall pick out of Mississippi State and was a disruptive force throughout the preseason.
Jones was Pro Football Focus' top-rated interior defender in Week 3 of the preseason, which is when the majority of the starters for NFL teams play the most snaps.
Here's what they had to say:
"Jones recorded three hurries, a batted pass, and destroyed a couple of run plays in just 16 snaps of action, looking like the best player on the field for a Chiefs defense that boasts plenty of talent."
Jones said he's talked with his veteran teammates about what Sunday at Arrowhead is going to be like. 
"They say it's going to be very loud and the tempo is going to be a little fast than the preseason," Jones said. "I don't know how many plays I'll be in there, but I plan on giving it my all and competing on every single one."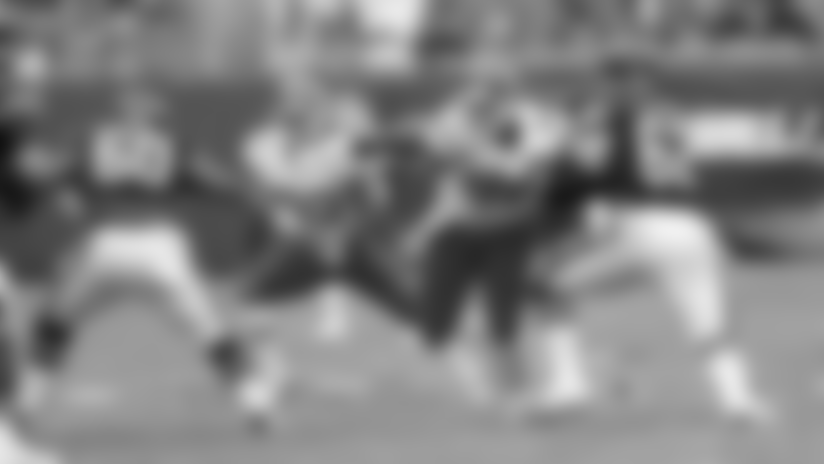 Growing up in Houston, Mississippi—a small town of less than 5,000 people—Jones will achieve his dream on Sunday of officially playing in the NFL, and he couldn't help but think about what it will mean to those back in his hometown as soon as they see him step on the field.
"I think it's just a huge blessing for the inner city kids there to look up to someone who's been in their shoes and have hope that they can be that someone one day," Jones explained. "It means a lot. It's just a blessing to all of us."
Other rookies who could potentially make an impact on Sunday based on what we've seen throughout the preseason and at practice is starting left guard Parker Ehinger, receiver and returner Tyreek Hill, outside linebacker Dadi Nicolas, along with defensive backs Eric Murray, D.J. White and KeiVarae Russell.
It's a rookie class loaded with talent, and they will get their first experience in front of Chiefs Kingdom at a full Arrowhead Stadium on Sunday afternoon.