Let's take a look at five things to watch during the Chiefs game on Monday night: 1.     Arrowhead Stadium atmosphere
Monday night marks the only nationally televised regular season game at Arrowhead Stadium on the schedule this year, and Chiefs Kingdom is ready to make it count.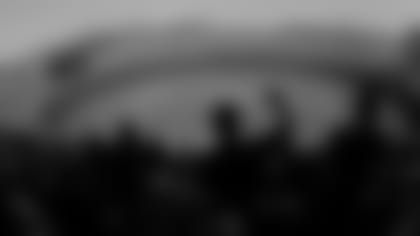 Last year, Arrowhead Stadium led the NFL in false starts or delay of game penalties from opposing offenses. Chiefs fans take pride in making a difference in the game, and they're going for a new Guinness World Record for crowd noise on Monday night.
Chiefs head coach Andy Reid believes they'll reach their goal.
"I have this feeling that they're probably going to set a new record," Reid said. "It's going to be a lot of red and we look forward to it and bringing the New England Patriots in here and letting them enjoy that part of it."
Reid isn't the only one who is excited about Monday night.
"I think the crowd is going to be electric," offensive coordinator Doug Pederson said of Monday night. "They're going to be tailgating early, and it's going to be a great atmosphere for Monday Night Football."
Besides causing penalties, defensive coordinator Bob Sutton knows the noise can cause other problems for an offense.
"We're expecting a loud, boisterous group that will make it challenging for any offense to get up there and communicate," Sutton said. "That's a huge advantage."
Chiefs Pro Bowl outside linebacker Tamba Hali explained what the noise can do for them in getting after Patriots quarterback Tom Brady.
"It slows [the offensive line] down a little bit, or they really have to key the ball because they're not hearing their quarterback with the cadence," Hali said. "It definitely helps with our get-off and sometimes, we get a half-a-second head start, which makes a huge difference in sacking the quarterback." 2.     Tackling well in space
Tom Brady and the Patriots offense rank 28th in the NFL with only 31 plays of 10 yards or more through their first three games.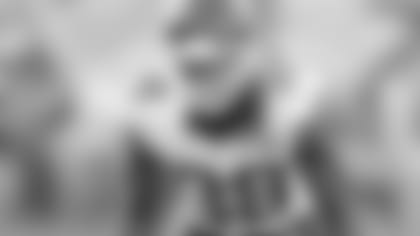 Led by receiver Julian Edelman with 260 yards, the Chiefs defense will need to contain Edelman on the underneath routes he loves to run.
"It's very important because you're playing a precision quarterback in Tom Brady," Sutton said. "He's a guy that can be as accurate as anybody in our league. He's going to get some completions in there and you just have to be tight enough that when Edelman catches the ball he's not gaining yards after the catch."
The Chiefs defense is tied with the Seattle Seahawks for best in the NFL by only allowing five catches of 20 yards or more so far this season.
Sutton said that even though Brady has completed just one pass beyond 20 yards this season on 13 attempts, he believes they will still try to stretch the field.
"They still take their shots if you play them real tight. Just like anyone they're going to try and get you off of their back by going down the field," Sutton said. "You still have to guard against that."
One player who will be key on the back end of the defense is safety Ron Parker, who will make his second start since moving over from cornerback.
Parker knows going up against Brady and Edelman means that coming up and tackling in space is going to be a key in this game.
"We just have to come up, tackle and wrap him up," Parker said. "We have to try to keep everything in front of us, don't give up any explosive or big plays and just wrap up so he doesn't get any yards after the catch." 3.     Making Brady uncomfortable
It's your weekly "putting pressure on the other teams quarterback is important" mention.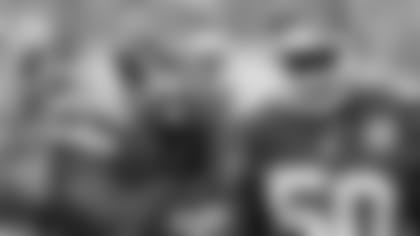 It's true though, and we shouldn't ignore the obvious.
The Patriots offensive line has surrendered 30 quarterback pressures in three games and just last week gave up two sacks to the Oakland Raiders.
There are ways of trying to slow down an effective pass rush, and Sutton has plenty of experience going up against the Patriots from his 13 years with the New York Jets.
"New England's history is they're going to try and offset those rushes," Sutton said.  "Whether they're screens, runs on third down, whatever it is, to try and keep the rushers guessing. Anytime you're playing the Brady's, the Manning's, whatever, sacking is hard but the pressure is what's really important.
"You can't just let those guys sit back there and feel comfortable."
Sutton admits the noise can have a huge effect in the game, although acknowledging they still have to play sound defense.
"They can have a huge effect," Sutton said of the crowd. "You're not affecting Tom Brady, but you're affecting the ability for that communication to get passed all through the system. It can be a huge advantage for us." 4.     First down success
The Chiefs offense currently leads the AFC with a 47.7 percent third-down conversion rate, and a lot of that has to do with making third down a manageable distance to go.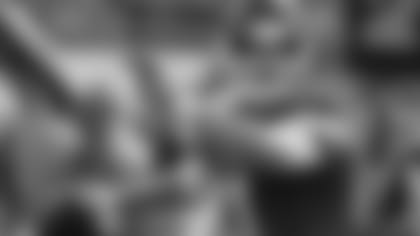 Pederson admits they're going up against a talented Patriots defense on Monday.
"It's a similar defense to what we saw with the Miami Dolphins," Pederson said. "They have two outstanding pass rushers in Chandler Jones and Rob Ninkovich on the edge, [Jerod] Mayo really lines up that defense well and [Dont'a] Hightower is all over the place.
"Cornerback Darrelle Revis will shut down half of the field; he's good enough to do that. [Devin McCourty] is a smart, savvy veteran guy who has a lot of speed and quickness on the other side."
The Patriots defense ranks first in the NFL in opponent passing yards per game at 168.7, and they're 12th in rushing defense at just 104 yards per game.
But the Patriots have been susceptible to the run on first down, surrendering at least four yards on 51.2 percent of first down carries, which ranks 27th in the NFL.
The Chiefs will need that kind of success to keep third downs manageable, and after the success they've had to this point on third down, Alex Smith says they're confident.
"It's a momentum thing in itself and we do feel like in third down, that is still our down and we can go out there and make plays." 5.     Success in the running game
The Chiefs relied heavily on the running game against the Miami Dolphins. They had 41 rushing attempts to just 25 passing.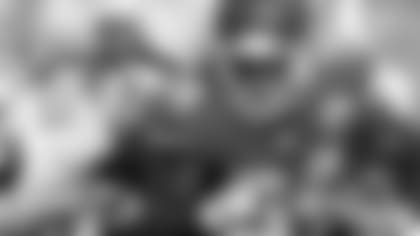 It's undetermined if Jamaal Charles is going to play as he comes back from an ankle injury, but Knile Davis has shown he's more than capable to step in and lead if his name is called.
Davis had 32 carries for 132 yards and one touchdown last week against the Dolphins.
The Chiefs took another blow on Thursday as Joe McKnight ruptured his Achilles during practice, ending his season less than a week after the best game of his five-year career.
McKnight caught a team-high six passes for 64 yards and two touchdowns against the Dolphins.
Another tough injury to deal with is something this Chiefs team has unfortunately had plenty of experience with through just three games this season.
"The attitude we have around here with the injuries, no one is feeling sorry for themselves, no one's down, we all believe and we go," quarterback Alex Smith said.
The Patriots defense has yet to allow a single rush of 20 yards or more.
Hopefully the Chiefs can change that on Monday night.
View photos of the starting roster for the New England Patriots.