Anyone who grew up in Kansas City understands how truly special this time is for the Royals.
On a national stage, analysts, pundits and broadcasters talk about the 29-year drought narrative simply as some kind of a headline, which it is, but for those who lived through some of that time, or any of that time, this is more than a headline.
This is something that will be talked about for generations of Royals fans. Your kids, your grandchildren, they will hear of this time in some manner or another.
The book isn't finished but the pen is to the paper and with every extra-inning victory, the next chapter reads even more exciting than the last.
So in the spirit of what our neighbors are accomplishing right now and how much of the Kansas City fan base shares love for both the Chiefs and the Royals, let's have some fun comparing players of each team.
We're looking at 13 Royals players and finding out who their counterpart is on the Chiefs.
This is meant to be fun, but let me know in the comments if you have an incorrect opinion on why Lorenzo Cain is NOT like Justin Houston, or any others.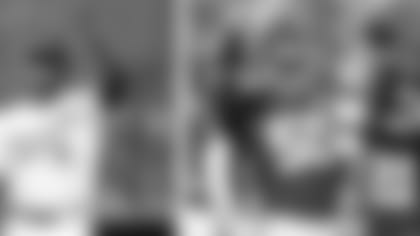 Royals – OF Lorenzo Cain, Chiefs – LB Justin Houston
Reason – If you need a big play on defense, you can count on either of these guys to deliver.
Royals – OF Alex Gordon, Chiefs – RB Jamaal Charles
Reason – Arguably the two best players on their respective teams. They're quiet leaders who have earned the respect of their teammates by the way they carry themselves.
Royals – OF Nori Aoki , Chiefs – CB Sean Smith
Reason – They both take chances defensively and it's always exciting either way.
Royals – IF Mike Moustakas, Chiefs – RB Knile DavisReason – Two young players who stepped their game up when their team needed them the most.
Royals – SS Alcides Escobar, Chiefs – S Husain Abdullah
Reason – They both aren't given enough credit for how important they are to the defense.
Royals – IF Omar Infante, Chiefs – TE Anthony Fasano
Reason – Two veteran free agents whose presence on the field makes everyone around them better.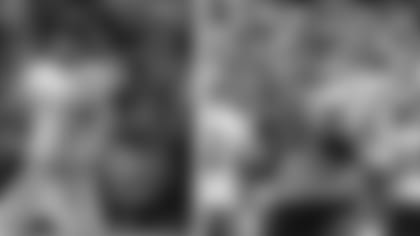 Royals – 1B Eric Hosmer, Chiefs – TE Travis Kelce
Reason – Young, energetic playmakers who dominate celebration portions of their team's highlight reel.
Royals – C Salvador Perez, Chiefs – C Rodney Hudson
Reason – The rocks—the leaders who control the game with the ball in their hands.
Royals – P James Shields, Chiefs – QB Alex Smith
Reason – The one who everyone looks to.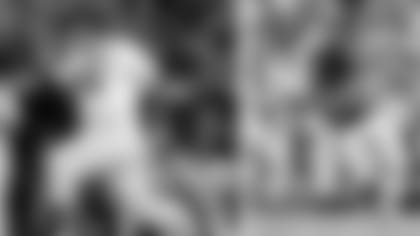 Royals – DH Billy Butler, Chiefs – FB Anthony Sherman
Reason – Two friends who share athletic character. It's not always pretty, but it gets the job done.
Royals – OW Terrance Gore, Chiefs – OW De'Anthony Thomas (Offensive Weapon)
Reason – Two speedsters who have a niche on their teams as playmakers.
Royals – P Wade Davis,Chiefs – P Dustin Colquitt
Reason – Two specialists who are among the best ever at what they do. (Set-up, Pinning deep)
Royals – P Greg Holland, Chiefs – LB Tamba Hali
Reason – If you're losing to Kansas City, you don't want to see either of these guys coming at you.