The Kansas City Chiefs (2-1) travel to take on the Pittsburgh Steelers (2-1) this week on NBC's Sunday Night Football, which is the first of three nationally televised games for the Chiefs this season. 
The two teams come into this game in opposite directions as the Chiefs handily defeated the New York Jets last week by a score of 24-3, forcing eight turnovers in that contest, which is the most from a Chiefs defense since October 5, 1980 against the Oakland Raiders, when they also had eight.
The Steelers head into this game after falling 34-3 last week to their in-state rival—the Philadelphia Eagles.
It was their worst loss in more than 27 years, and with a franchise that's had the kind of success it has had and a head coach in Mike Tomlin, who hasn't had a losing season in 10 years leading that team, there's little doubt as to the focus the Steelers will have coming into this game on Sunday under the lights.
The Chiefs will be headed into their bye week after this game and there's nothing they'd like to do more than to take a week off with a 3-1 record.
Here are five things to watch headed into Sunday's game against the Steelers: 1.       The return of running back Le'Veon Bell
After finishing up his three-game suspension, Bell returns to the field this week for the first time this season, and Tomlin has already made it known that Bell will see plenty of action on Sunday.
"Rest assured you're going to see Le'Veon Bell and probably a lot of him," Tomlin said earlier this week, via the Pittsburgh Post-Gazette.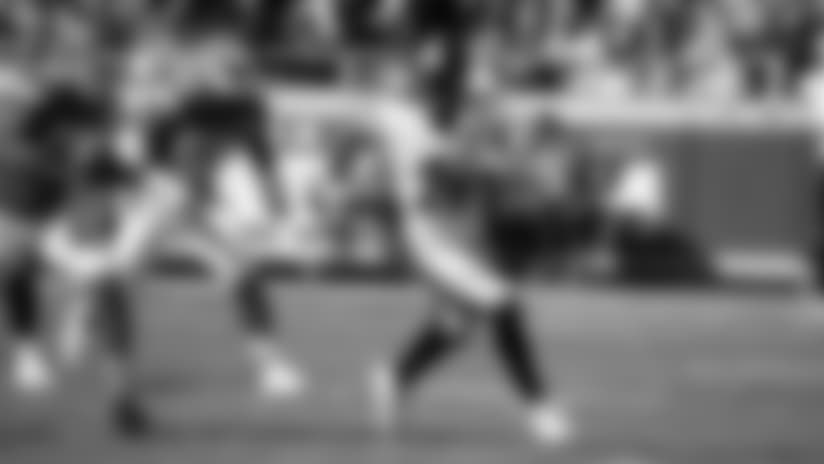 Despite missing 10 games last season, Bell still ranks sixth among all players in total yards from scrimmage since 2013 with 4,166 with 22 touchdowns.
He's one of the NFL's premier offensive playmakers and dual-threat running backs.
"Bell is a special player – very unique style of running," defensive coordinator Bob Sutton explained. "He's very patient before he makes that final cut and does a great job."
Sutton also made mention of Bell's prowess as a receiver, either out of the backfield or split out from the formation.
In 2014, Bell was targeted 105 times and had 83 receptions for 854 yards receiving.* *
2.       Defensive secondary will best tested again this week
Over the past two weeks, the Chiefs have faced a few of the NFL's best receivers in the Houston Texans' standout DeAndre Hopkins two weeks ago, and the Jets' Brandon Marshall and Eric Decker last week.
Looking forward, things don't get any easier on Sunday as they face Antonio Brown, who finished second in the NFL last year with 1,834 yards receiving with 136 receptions and 10 touchdowns.
"He's a tremendous route runner, has great catch after the run ability, outstanding hands," Sutton said of Brown. "I mean he snatches balls out of the air. He's just a really, really good football player. He's got great acceleration in-and-out of cuts. I think that's one of the things that's really impressive about him. There may be guys that are faster and all that, but running cuts and snapping in-and-out of them, they're not too many better than him right now in our league."
Brown has the most receiving yards of any current player since 2011 with 7,231, but the Chiefs are preparing to see him in another facet on Sunday night as well.
"We're going to see [Brown] as a punt returner," Chiefs special teams coordinator Dave Toub explained on Thursday. "Eli Rogers got hurt last week so we know we're going to see some 84 [Antonio Brown]. Being that it's Sunday Night Football, guaranteed, we're going to get their best guys, no question." 3.       Keep taking the ball away
Since Reid arrived in Kansas City before the 2013 season, the Chiefs are 22-5 when having a positive giveaway-takeaway ratio in a game, and they are 6-11 when having a negative ratio.
It's impossible to mention takeaways for the Chiefs defense right now and not mention cornerback Marcus Peters, who is in the midst of a historic beginning of his career in regards to interceptions.
Peters has 12 interceptions in his first 19 regular season games, which makes him the third fastest player to do that since 1970. Both Everson Walls and Erik McMillian achieved that feat in just 18 games.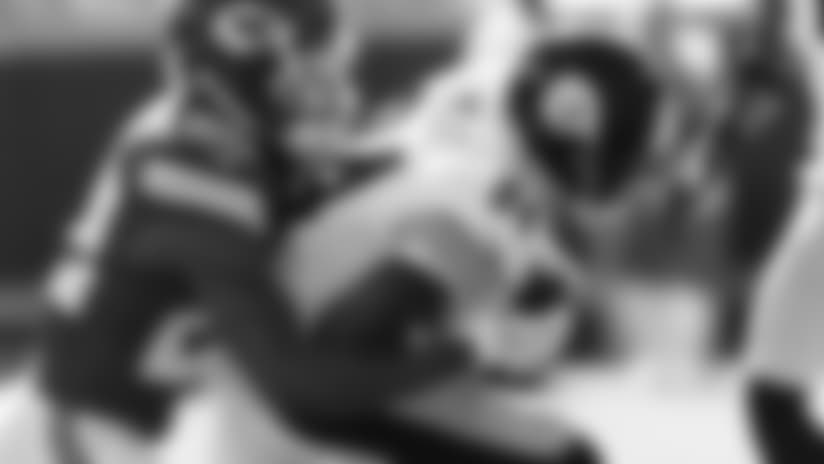 The Steelers two-time Super Bowl champion and four-time Pro Bowl quarterback Ben Roethlisberger spoke about Peters this week. 
"He catches every ball thrown his way," Roethlisberger said. "Offensive guys always make fun of defensive players — they play defense because they can't catch. Well, [Peters] can catch everything. It hits him in the hands, he catches it. It bounces in the air, he catches it." Tomlin has noticed as well.
"He's a calculated risk-taker, the type of calculated risk-taker that's required to be great at that position," Tomlin said. "And he's highly competitive — you see that in his bump man-to-man techniques.
"So he's checking off all the boxes, and really, he needs no endorsement from me — his numbers speak for themselves. I think he's got 12 interceptions in 19 games. That's incredible." 
It's worth noting that Peters has missed practice on both Wednesday and Thursday of this week with the flu. 4.       Red zone: strength vs. strength
The Chiefs come into this game as one of the best in the league in red zone defense, allowing teams to score touchdowns just 23.1 percent of the time they get inside their 20-yard line.
On the other hand, the Steelers offense is one of the best in the league at converting those opportunities as they rank No. 5 in the NFL by scoring touchdowns 71.4 percent of the time they get inside the red zone.
It's strength vs. strength.
"We're not going to concede anything to them wherever they're at," Sutton explained. "They may knock it in, but we're not going to 'let' them go in without a fight. A lot of it has been attitude and execution. 
"The players have done a great job understanding what we're doing and what we're anticipating from our opponents. There's a good measure of fortune that happens down there. If you want to be good in this league, you've got to be good in the red zone." 5.       Finding success in the quick passing game
After their 34-3 loss to the Eagles last week, Tomlin noted that his team hasn't performed to their standards against the screens so far this season.
"Their screen game was exceptional," Tomlin said of the Eagles after that game. "I think [rookie quarterback Carson Wentz] threw for 300 yards, but I'd imagine that 150 of it were screens to backs and tight ends and things like that. It wasn't the ball going over our head, or broken plays, but that's a function of how they play. They did a nice job of it. We got to be better.
"When we get people behind the chains, we got to be better versus the screen game. That's been consistent over the course of the first three weeks. I acknowledge some areas that we're showing a pattern of inconsistency, or a pattern of undesirable performance. We got to be better versus the screen game."
Wentz finished that game 23 of 31 for 301 yards and two touchdowns, and he only attempted four passes that traveled 8 yards or further down the field.
Through three games this season, the Steelers have allowed 559 yards after the catch, which ranks as the most given up in the NFL.
The quick passing and screen game lends itself to yards after the catch and is a staple of the Chiefs offense, which ranks No. 5 in the NFL in terms of highest percentage of yards receiving coming via after the catch at 53.7 percent.
The offense is very similar to what the Steelers faced last week with the Eagles and their head coach Doug Pederson, who learned under Reid for the previous seven years as a coach and four years as a player before that.
Although Reid said it's not necessarily an advantage to see a similar scheme work for the Eagles a week prior to playing the Steelers.
"The other side of it, [the Steelers] get to see and work on some of the things that we do," Reid explained. "I think it can go either way with that."