The Kansas City Chiefs host the Pittsburgh Steelers in the divisional round of the AFC playoffs on Sunday in one of the most highly anticipated games in the history of Arrowhead Stadium.
It's not a stretch to say that either.
Sunday will be just the seventh home playoff game in franchise history, and the first divisional game there since the 2003 season.
Both the Chiefs and Steelers come into Sunday's game feeling good about where they're at right now, and both have good reason to feel that way.
The Steelers have won eight straight, while the Chiefs have won 12 of their last 14 home games.
Here are five storylines to follow on Sunday:
1.     The weather could be a factor
The weather—it's one of the most talked about aspects of Sunday's game, both for what it could do to the play on the field and also for the fans making their way to the game, which is why the NFL moved Sunday's game from a 12:05 p.m. CT kickoff to a 7:05 p.m. CT one (Click here for more info).
The decision to move the game was made because of public safety, but also to give fans and players the best experience possible. This means a traditional Arrowhead experience is more likely.
There's little doubt as to what kind of impact Arrowhead has made on opponents this year, considering teams averaged a touchdown less at Arrowhead than they did throughout the rest of the season.
To take it one step further, since 2013, teams are averaging 4.5 points less per game on the road at Arrowhead than the rest of their road games that particular season.
The Steelers have had to answer many questions this week about handling the crowd noise, and their response to those questions could be seen as a challenge to those making their way to the stadium on Sunday.
On the field, the weather obviously makes ball handling and turnovers a major factor in the game, although Chiefs defensive coordinator Bob Sutton said on Thursday that wind generally is the biggest factor when it comes to weather.
The field should be in good shape.
But if it does play a role, the Chiefs have shown an affinity for making game-changing plays by taking the ball away, as they led the league with 33 takeaways this season.
2.     The return of All-Pro linebacker Justin Houston
After missing the last two games because of swelling in his knee, the Chiefs were taking it easy with veteran linebacker Justin Houston, who is now set to make his return to the field on Sunday against a Steelers team he wasn't able to face in their Week 4 matchup, when the Chiefs lost, 43-14.
Houston practiced fully this week for the first time since the week leading up to the Oakland Raiders game more than a month ago.
It's a good sign for a defense that faces a dynamic Steelers offense that possesses a trio of skill position players that rival any in the league with quarterback Ben Roethlisberger, running back Le'Veon Bell and receiver Antonio Brown.
When asked about the expectation for Houston on Sunday, Sutton said he'd obviously be glad to get Houston back.
"He brings a lot to our defense – a lot to our team really," Sutton explained. "That would be a great plus for us to have him. Like I've said many times about Justin, he not only can rush the passer, he's a good run defender, he knows how to drop in coverage and he's a smart player.
"You have a lot of things that you're adding."
Houston has four sacks in limited action this season.
3.     It seems like "21" could be the magic number
While it's hardly a scientific or mathematical predictor that can be applied to this game, the fact is the Chiefs are 12-0 this season when scoring at least 19 points, and on the flip side, the Steelers are 0-3 on the road when their opponents score at least 21 points.
In three career playoff games in Kansas City—all road games—quarterback Alex Smith has led the offense to an average 31.3 points per game.
When it comes to playing on the road this season, Roethlisberger hasn't had the same kind of success compared to what he's done in the friendly confines of Heinz Field in Pittsburgh.
Here's a look at Roethlisberger's home-road splits:
Ben Roethlisberger - Home vs. Road in 2016
Ben Roethlisberger (INTs)
4.     Tyreek Hill's impact, both on offense as well as special teams
Rookie fifth-round pick Tyreek Hill has burst onto the scene this season.
Hill tied a rookie franchise record that's been there for a half-century with 12 touchdowns (Abner Haynes, 1960), was named a unanimous All-Pro as a punt returner and transformed the offense over the course of the season by taking on more responsibility and handling more each and every week.
"On day one, when we first got out here and they had their little rookie minicamp, [Hill] made plays early on," Smith explained. "I just kept waiting for him to hit a wall. I thought, 'OK, he's had a good couple of weeks, but he's going to come back down to Earth.'
"It didn't happen, and then we got to training camp and he kept making plays consistently and learning. He's a rookie, so he was going to have his share of learning and making mistakes, but it never seemed too big for him.
"Mentally, he got out there and handled all the situations and the speed of the game – it never seemed too big. He does a lot as a rookie, not just on special teams, but offensively. We do a lot of different things with him - he's played running back and receiver and that can be hard, especially at this time of year when [some rookies] hit that wall. It just hasn't happened."
Smith has been particularly impressed that, while Hill has all the speed and quickness in the world, as special teams coordinator Dave Toub confirmed Thursday by saying that is the fastest player he's ever coached, he has also been able to grasp everything they've thrown at him in an offense that's anything but simple.
"You can have all that talent, but if you can't handle it upstairs and everything that comes with it - the transition that comes with being a pro now – there's a lot going on for those guys in life, and for him to be able to handle that, to focus in on the weekly tasks and the game plans is really a credit to him."
Since that Week 4 game against the Steelers, here's a look at Hill's numbers:
Offensive 25-Yard-Plus Plays
The good news for Hill is he's not having to do all of it alone—tight end Travis Kelce finished as the league's top tight end and receiver Jeremy Maclin is back and healthy and could find himself with some favorable matchups on Sunday.
5.     Can the Chiefs offensive line continue their recent success?
On Sunday, the Chiefs will march out the same five starting offensive linemen for the 10th consecutive game, which is a storyline and point that shouldn't be overlooked.
Last year, the Chiefs had 10 different starting combinations up front in their 18 games, including playoffs.
"When you have these five guys that are seeing different fronts, stunts and blitzes that teams bring on to you, the communication part is so big," Chiefs co-offensive coordinator Matt Nagy explained this week. "When you have a guy come on for the first time, and he doesn't quite know the differences that a tackle or guard might have communications wise, it's hard.
"When you have 10 games in a row where your offensive line is communicating, they're seeing things together and they know what to do without saying it—it's a good thing."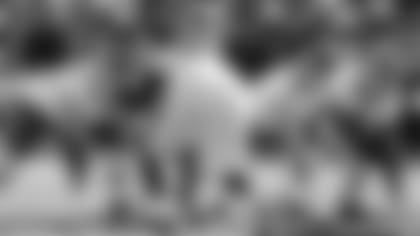 The combination of Eric Fisher, Zach Fulton, Mitch Morse, Larry Duvernay-Tardif and Mitch Schwartz up front seems to be coming together at the right time, as Smith has been sacked just four times over the last five games.
That group will face a challenge on Sunday with a Steelers defense that's been successful over the last half of the season at bringing down opposing quarterbacks, leading the league with 30 sacks.
Last week, in their win over the Miami Dolphins, the physical Steelers defense brought down Dolphins quarterback Matt Moore five times and forced three turnovers.
Nagy said his guys are up for the challenge.
"Without a doubt," Nagy added. "Our guys are ready. I love the mentality that they've had this entire season. There have been some ups and downs. We've never gotten too high and I don't think we've ever gotten too low. We've prepared for this moment—this was a goal for us and I think the guys are all set."
In the running game, the Chiefs will get a boost from the fact that Spencer Ware returns after missing the regular-season finale against the San Diego Chargers with bruised ribs.
With the added time off with a bye week, Ware and fellow running back Charcandrick West could be called upon with weather perhaps making an impact in the passing game.
On the flip side, the Chiefs defense is going to be a focus with trying to stop, or at least slow down, Bell, who has proven to be one of the most dynamic players in the league and the most patient runner that Chiefs coach Andy Reid has ever seen.
Bell combined for 1,884 yards (1,268 rushing, 616 receiving) this season with nine touchdowns, averaging 5.61 yards per touch.
"I think you become so intrigued with his style because it's so different than most running backs," Sutton explained of Bell. "The other part of it – once he puts his foot in the ground and goes – he's a challenge. He's a man. He can run through you, he can jump outside you. I think any time you play him, everybody is going to say the same thing. You have to be really disciplined up front with your front seven.
"It's every play, everybody because this guy can get out. He's going to get out some of the time, but you don't want him to get out for a big play. So, that to me is one of the real important things. As far as the style, you have to play gap discipline, but it's a game where you have to do that while being highly aggressive."