Here are five things to watch for in the Chiefs regular season opener against the Tennessee Titans: 1. Handling Horton's pressure
This is Ray Horton's first year as defensive coordinator of the Titans.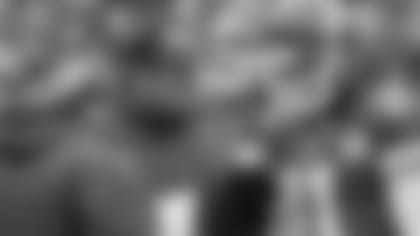 Last year, Horton was the defensive coordinator for the Cleveland Browns, the team the Chiefs played in Week 8.
Last year against the Chiefs, Horton and the Browns defense blitzed at least five guys on 41 percent of the plays. While it's not the same personnel with the Titans, the Chiefs know they're going up against an aggressive defensive coordinator.
Chiefs center Rodney Hudson, along with quarterback Alex Smith, is in charge of protections and making sure everyone is on the same page before the snap.
Hudson spoke after practice about how the offensive line can be ready for an aggressive defense.
"Being prepared so we can anticipate what's going to happen," Hudson said. "So when we get out there on Sunday, we can play that much faster."
With the Browns, Horton used safety T.J. Ward all over the place, something Chiefs offensive coordinator Doug Pederson says he sees them now doing with former Chief Bernard Pollard. On Wednesday, Chiefs running back Jamaal Charles called the veteran safety one of the "the best in the league."
This puts the focus on the Chiefs young offensive line, a group that is still looking for consistency heading into the regular season.
Hudson is the only member of the Chiefs offensive line that goes into Week 1 in the same position as he played last year.
Eric Fisher moves from right tackle over to the left side; Jeff Allen will start at right tackle, moving over from left guard with the suspension to Donald Stephenson. Mike McGlynn, who was signed within the last two weeks, will start at left guard while rookie Zach Fulton will start at right guard.
It's a young group that will need to communicate effectively on Sunday if the Chiefs are to have success on offense. 2. Controlling the line of scrimmage
When a defense can create havoc with the personnel along the defensive line, things will open up for everyone else.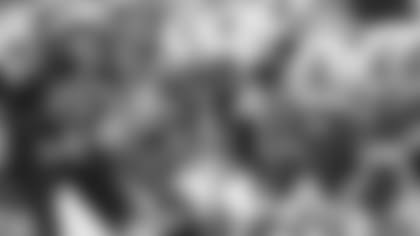 As the Titans transition from a 4-3 to a 3-4 defense, fourth-year player Jurrell Casey finds himself at defensive end in their base defense and then sliding inside to defensive tackle in nickel and dime situations.
Last year, Casey paced the Titans defense with 10.5 sacks, including 36 quarterback hurries. Just last week, Casey was given a new four-year extension, which made him the highest paid player on the Titans roster.
When the Chiefs find themselves in passing situations, Casey is a player they need to make sure they account for.
"He's definitely a good player," Hudson said. "He does a lot of things well and we just need to prepare for him because he's definitely one of their better defensive players. We as a group need to make sure we do our jobs, know where he is and know how we're trying to get the plays accomplished."
That's easier said than done when dealing with a defense that brings pressure from everywhere.
Chiefs offensive coordinator Doug Pederson spoke after practice about all the things Horton does with defensive personnel.
"You have to understand where those guys line up creates matchups for them or matchups for us," Pederson said. "Knowing where their safeties or corners [and] sometimes even their defensive ends, 91 (Derrick Morgan) and 95 (Kamerion Wimbley), who can move around a little bit.
"You have to be aware of all their personnel, not just specific guys. It's a matter of understanding one, that first series of the game, how they want to attack you [and] how they want to play you and then go off of that."
Pederson went on to say that Horton may be a zone-pressure guy, but that he picks his spots and mixes things up well when calling those blitzes. 3. Taking advantage of opportunities
Jamaal Charles is always going to be a player to watch.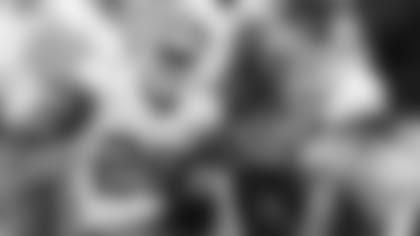 He's one of the most exciting playmakers in the league, but facing a defense led by Horton and predicated on pressure, quick passes to Charles out of the backfield could be an answer for the Chiefs.
These opportunities could come on one of the many blitzes Horton dials up for the Titans defense, where he's not afraid to bring safeties, cornerbacks and linebackers in any combination.
Charles in space with one less player out there to try and stop him is a good scenario for the Chiefs.
Travis Kelce and Anthony Fasano at tight end could also be hot reads for Smith, who was praised by Chiefs general manager John Dorsey recently for his ability to make quick decisions under pressure.
"He doesn't panic," Dorsey said. "He's flat-lined. In critical situations, you like guys that make really good decisions."
Smith will get to show that ability on Sunday against the Titans. 4. Corralling Jake Locker
Having missed 25 games over his first three seasons due to various injuries, Titans quarterback Jake Locker enters this season ready to go and healthy.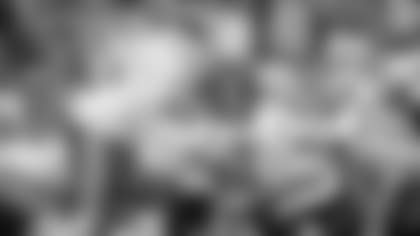 One thing we've learned about a healthy Locker when he's been able to stay on the field is that he's not afraid to use his athleticism and tuck the ball and run with it if needed.
In three seasons, Locker has averaged almost seven yards per rush when he decides to tuck it and run.
Chiefs defensive coordinator Bob Sutton spoke about Locker's athleticism after practice.
"Anytime you have a mobile quarterback, it presents some challenges for the defense," Sutton said. "You have to be more aware of your rush lanes. You got to be ready to do a couple things to help out—somebody spying him and somebody helping—all that stuff. The number one thing is you need to still maintain your aggressiveness because you don't want to not rush this guy."
Veteran linebacker Derrick Johnson also said Locker's athleticism is something they're aware of, and he discussed the challenges a mobile quarterback presents a defense.
"That's one thing as a defensive guy, we hate quarterbacks to know that everything's covered—we did the defense perfect—and he takes off running," Johnson said. "That's one of the things where you always either have to have a spy on him or sometimes, make sure the defensive linemen or the guys that are rushing the passers are aware of the rush lanes."
As the Chiefs cornerbacks sit in press coverage, turning their backs to run down the field, the front seven of the defense will need to help contain Locker. 5. Eliminating big plays from the big three
The Titans top three receivers have all proven the ability to make big plays in the NFL.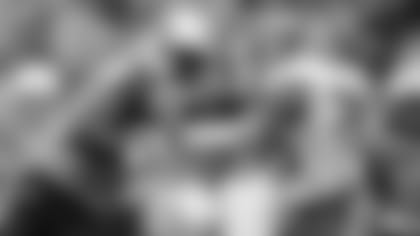 Nate Washington, Kendall Wright and Justin Hunter will see the majority of the time on the field for the Titans at receiver. During the preseason, this group saw almost 50 percent of the Titans first-team offensive snaps on the field together.
Hunter had an especially good preseason, catching 10 passes for 217 yards and two touchdowns. Hunter's big-play ability as recognized in averaging more than 21 yards per reception in the preseason isn't something lost on Sutton.
"Hunter is a gifted player," Sutton said. "He's a big man. I think just learning Kenny (Whisenhunt's) system there. He's got a world of talent and got a great future, obviously, I think, because he's big, he could go up for the football and he's just going to get better and better. But like I said, he's a very gifted guy from an athletic standpoint."
The Chiefs defense gave up its fair share of big plays in the preseason, but one thing we've heard from all of the players is that the preseason is over and the slate has been wiped clean.
Starting Sunday, everything counts.
One way the Chiefs can help eliminate those big plays is with pressure on the quarterback. The Chiefs could use a combination of different players in different personnel packages to attack the Titans offense.
Another way the Titans offense can be neutralized is with the crowd at Arrowhead Stadium, routinely described as one of the most intimidating places to play in the NFL.
Particularly on third down, noise can affect an offensive tackle's ability to get off the snap on time, and even a half-count late could be enough time for Houston, Hali, Ford, or anyone else coming after the quarterback to beat the offensive lineman around the edge and blow up the play.
It's hard for an offense to have big plays when there isn't enough time for those routes to develop down the field.
Johnson said the Chiefs defense feeds off the crowd's energy.
"I like to hear that noise," Johnson said. "I like to get them frustrated [and] get them on their heels. That gives us energy as defensive players especially in Arrowhead and that red sea that we got going. Sunday it's going to be something to see."