It's been just over one week since the Kansas City Chiefs signed their newest cornerback, Chris Owens, who enters his sixth NFL season, following four years with the Atlanta Falcons and last season with the Cleveland Browns and Miami Dolphins.
The upcoming season presents Owens not only with a new opportunity, but one led by Chiefs head coach Andy Reid, who drew high praise from the club's new CB.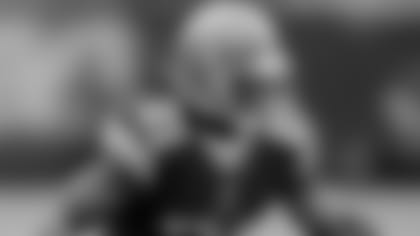 "It was my first time meeting coach Reid," Owens said. "I didn't know he was a Los Angeles guy. We had some good talks about growing up and going to school in LA; he's just a really good man. You always hear stuff and read stuff, but he's even better than what you hear. He's a good man and really, really, really down to earth. He made me feel like family right away; I can't really express that enough and the same thing with John Dorsey. I just felt really comfortable. I felt like I was at home; that's really important to players, especially going through free agency."
Owens spoke further about life as a free agent.
"The biggest challenge is that no one knows you as a person," Owens said. "They don't really know you. They hear stuff, but it's like, you know, you read stuff about anything, but what's legit?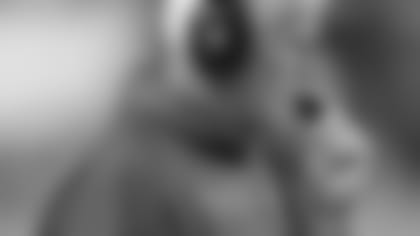 The couple hours that I was there, with the Chiefs, I felt really comfortable. I can't express that enough. It's hard going through and guessing how certain teams may be good fits, but I felt comfortable, right from the beginning in KC."
Also helping to show Owens what life with the Chiefs is like was the team's defensive coordinator, Bob Sutton.
"He just told me how he operates as D-coordinator and sort of an introductory to himself and how he operates and how his defense operates and what he expects from every player," Owens said. "I was right on line with that. I heard some great stuff and what I got from him was that he treats everyone like a man. You come in, you enjoy your work, a great working environment, and you enjoy your business."
The Chiefs coaching staff left an indelible impression on Owens, who was motivated to approach his job the same way as the coaches, including Sutton.
"I hear that he's the first guy there and the last guy to leave the building," Owens said. "That type of coach is dedicated for sure. Just by talking with him, I could understand his dedication and love for the game. Whenever you play for a coach like that, you want to give it your all, because he's expecting your all and you know you're going to get his all. It's a good working environment. I think everything is clear about what he expects from every player. I think that's going to make it easy to go in and learn the job and do whatever he asks me to do."
And when Owens fulfills the tasks, assigned by Sutton and Chiefs defensive backs coaches, Emmitt Thomas and Al Harris, he says there may be a change in his on-field demeanor this season.
"I'm not so much of a hype guy," Owens admitted. "I'm more of a handle-my-business guy; I go to the sideline, get some Gatorade and get back on the field, but I'm for sure going to hype the crowd up a little more this year, with a little more talking and a little more dancing, stuff like that."
That's exactly the stuff Chiefs fans are hoping for, not only from Owens, but the entire team's defense as a whole, in 2014.