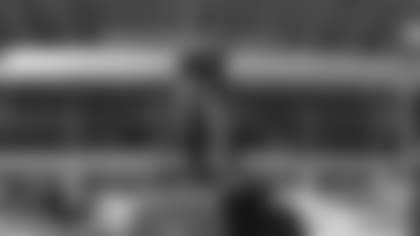 ](http://www.kcchiefs.com/media-center/photo-gallery/Chiefs-Fathers-Day-Photo-Gallery/608d43aa-10e8-40c1-a25a-78be6e31b3bb)
The Kansas City Chiefs are a family, whose leader is team chairman and CEO Clark Hunt, proud son of the late Lamar Hunt, original founder of the team. Hunt embraced the time during a recent sit-down interview to share more about his father, including the continued influence he has on today's Kansas City Chiefs.
"My dad was a great father," Hunt said.
"As busy as he was with his many business interests, he was very involved with me and my siblings. He always made a point to be there for us, particularly there for our sporting events. No matter where he was in the country, he would find a way to get back to be at our games, because he knew it was important to us. A few of the Chiefs games that he missed in his life, and he didn't miss very many, were to attend my high school football games or my brother's high school football games."
While great fathers have their own unique parenting styles, Lamar Hunt believed actions were more effective than words, which motivated his way of living.
"He was somebody who led by example," Clark Hunt shared. "More so than somebody who was prone to giving lectures, but it would be to treat others as you would want to be treated and it was something that came very naturally to him. It was a great example that he gave to me and my siblings and it's something that I think about often."
The memories created in the Hunt family are innumerable, but Clark immediately thought of one of his favorites.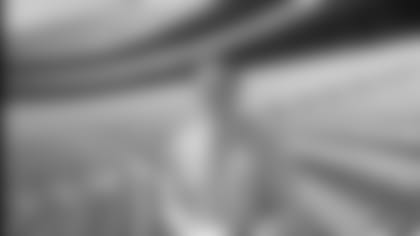 "Going back to my youth, running the annual Turkey Trot race in Dallas on Thanksgiving Day," Hunt said, describing a favorite time with his father.
"It was something that he and I started when I was about seven-years-old. I had an injury earlier that year and he didn't want me sitting on the sideline and so he decided that it would be a good idea for he and I to go out and run this eight-mile race, despite the fact that neither of us had ever run anything close to eight miles, but somehow we got through it and it then became a family tradition and something he and I did for many, many years. I can't say I necessarily looked forward to it every year, but it's definitely a special memory of something he and I did."
Age and illness never thwarted Lamar Hunt's mission to impact the lives of his children, sharing his lifelong passions with them, including soccer.
"The 2002 World Cup, which was in Japan and South Korea," Hunt recalled of a more-recent memory with his dad.
"He was already sick at this point, but he loved the World Cup. During his lifetime, he went to eight or nine of them, over the decades, and the United States advanced to the quarterfinals and it was against Germany, one of the tournament favorites, a perennial powerhouse. He was so excited to see how far the USA soccer team had come and I think a big part of that was his feeling that Major League Soccer had really helped contribute to the success of the USA soccer team. Being there with him, at that game, as far as seeing how excited he was, as the USA almost won that game, was very special."
The life lessons Lamar Hunt taught his children continue to impact their personal lives, both at home and in the workplace.
"It would again be how he treated other people," Hunt said of Lamar.
"Specifically, how it relates to the sports business and the Chiefs, how he focused on the fan; the fans were always his focus. I think he thought about everything in the context of, 'How's this going to benefit our fans? How's this going to make the experience at Arrowhead better on Sunday?' and obviously, that's something that I've tried to carry forward. Our fans are the lifeblood of the organization; that's really a lesson that he taught me."
When asked how his father would feel about the 2013 Kansas City Chiefs, Hunt easily answered.
"Like everybody in Kansas City, he would be thrilled about the 2013 Chiefs and as eager as I am for the season to get here," Hunt said. "He would be really, really excited."
After addressing questions about his own father, Hunt continued speaking from his heart, when describing the privilege of being a dad himself.
"It's obviously different when you look at it through that lens," Hunt admitted. "I just feel so fortunate to have three fantastic, loving children; it's one of the great joys in life."