Who's your favorite quarterback at the 2014 NFL Scouting Combine?
NFL Network analyst Mike Mayock recently posted his Top 5 QBs in this year's draft class and each addressed the media, prior to today's on-field workout. Below is a look at one quote from each QB, listed in alphabetical order, foreshadowing what is sure to be an entertaining workout session, among all the signal-callers.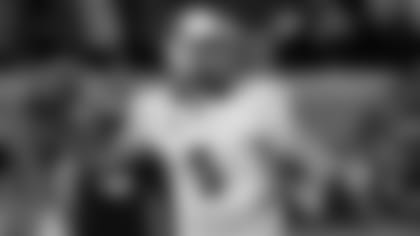 Blake Bortles in 2013: 13 games, 259-382 (67.8%), 3,581 yards, 25 TDs and 9 INTs
Given your meteoric rise, do you feel you belong with the elite at the combine?
"100 percent, I do; that's why I'm here. That's why I'm invited. I believe that I can compete with any guy here, and that's why I'm doing everything I'm doing. That's why I'm throwing; that's why I'm running, doing all this stuff. Why wait till pro day, when you have an opportunity to make your first impression here in Indianapolis. I grew up watching this as a kid and dreamed of competing in it; why would I sit anything out and do any of that kind of stuff? I'm just excited to be here and honored to be here, but definitely believe I belong here."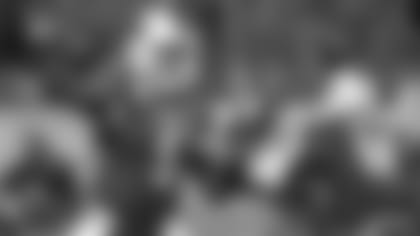 Teddy Bridgewater in 2013: 13 games, 303-427 (71.0%), 3,970 yards, 31 TDs and 4 INTs
Do you believe you're the best quarterback in the draft and that the Texans should draft you No. 1 overall?
"Yes, no doubt. I feel that I'm the best quarterback in this draft. I'm not just going to sit up here and say it. There are obviously actions that I have to back up these words, and I'm just confident in myself and my capability to be able to play this position. I'm just going to go out there and prove that I'm the best guy."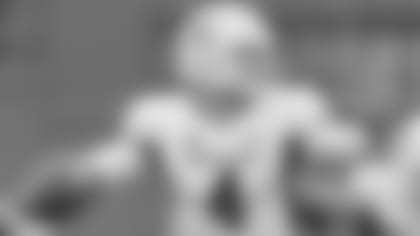 Derek Carr in 2013: 13 games, 454-659 (68.9%), 5,083 yards, 50 TDs and 8 INTs
Do you consider yourself one of the top quarterbacks here?
"From the evaluations I've got and from the meetings I've had, I don't care what those rankings are. I know what I've heard and what they've said to me. They're not going to sugarcoat anything for me. I love what people say outside of those circles; it's fun for me to hear, because I know what the teams are saying and what they're telling me. It's been really good so far."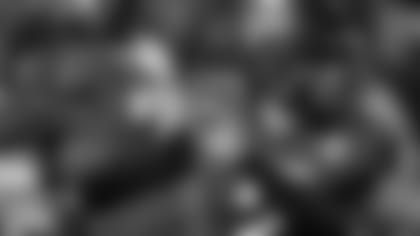 Johnny Manziel in 2013: 13 games, 300-429 (69.9%), 4,114, 37 TDs and 13 INTs
What separates you from the other QBs in this draft class?
"I feel like I play the game with a lot of heart and a lot of passion that really is unrivaled. It's the way I was brought up, the way that I was taught from when I started playing competitive football in high school. My coach, coach Julius Scott at Kerrville High, it didn't matter who you were, what kind
of player you were, he treated everybody the same and really taught me no matter what the situation was, fight until the very end and don't show any weakness."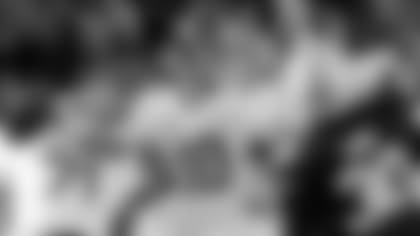 A.J. McCarron in 2013: 13 games, 226-336 (67.3%), 3,063 yards, 28 TDs and 7 INTs
Do you have a chip on your shoulder?
"Definitely; for sure. I mean, I feel like I've been disrespected my whole college career, because I won. That's usually the knock on me that I can't throw the deep ball and I won with NFL talent. And, it's not like we didn't play anybody. We played in the SEC, which is the best conference in college football. I think somebody figured out I had played against 40-some (defensive) guys who have been drafted from the time I arrived in '09 that are still playing in the NFL. That's a crazy amount of guys. So, I definitely have a chip on my shoulder. I'm anxious to get out there and prove everybody wrong."