It seems like every time he's spoken to the media since he was drafted two years ago, former first-round pick Dee Ford has always been asked about what it's like to learn from veteran linebackers Tamba Hali and Justin Houston.
He always smiles, sits behind the microphone and praises their leadership, their guidance and how they've helped develop him as a player.
On Sunday against the San Diego Chargers, Ford was able to honor his mentors in the best way he knew how—by making plays on the field when his team needed him the most.
Ford finished with a team-high 7 tackles, 3 sacks, 3 quarterback hits and a key pass defensed in place of Houston, who missed his second straight game with a hyperextended knee.
It was the best game of his young career and came at a time in which it was needed the most.
On the first of his 3 sacks on the day, which all came in the final 17 minutes of the game, Ford honored his good friend, Houston.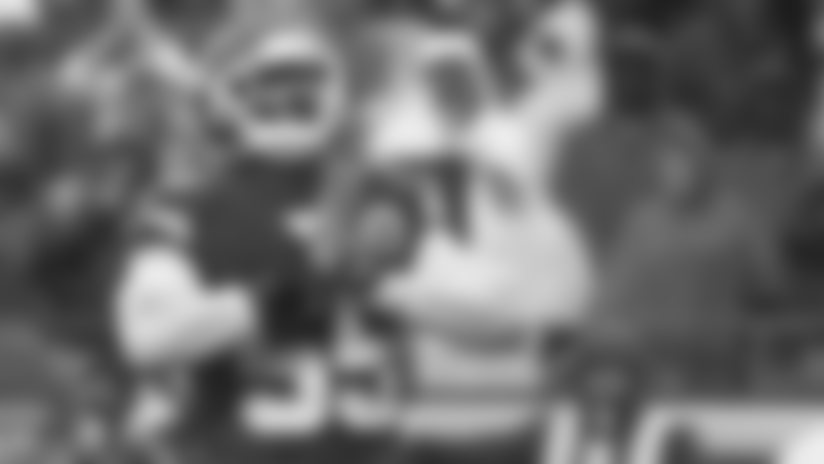 "That's just me speaking to God to get him back healthy," Ford said after imitating Houston's celebration on his first sack of Rivers late in the third quarter.
"It's love. I did Tamba's celebration, too. I just think about everything that I've been through with those two, training me and showing me everything – it all comes down to that result.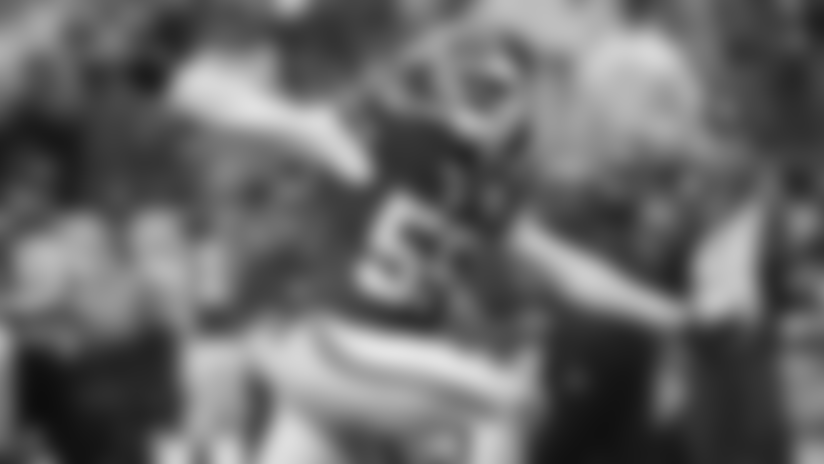 "It's a beautiful thing. Tamba was standing right there in front of me—it was kind of emotional."
Coming into the game, Ford had just 1.5 career sacks.
He's never let outside noise or the pressure of being a first-round pick get in his way of just improving as a player on a daily basis because that's what he can control.
"Through last year and this year, you have to be patient," Ford explained of waiting for his time. "With whatever your role is, you have to fill it out. Be man enough to humble yourself and learn from two of the greatest linebackers in this league."
Ford has learned, and the way he honored those two with not only his celebrations, but also by the way he made plays and helped lead a defense to hold San Diego's offense to just 3 points for the second time this season, was special.
"He puts a lot of pressure on himself because he knows his ability to rush the passer," Johnson said. "He knows he's really good at it and very explosive. But this team this year has been about next man up, next man up.
"Dee Ford really showed the definition of next man up."
Ford's 3 sacks look good in a box score, but his pass defensed of Danny Woodhead on the final play of the game may have been the most important play of his standout performance on Sunday.
Woodhead is one of their most dangerous offensive weapons, and they ran a little wheel route with him on that final play—something that you'd think would favor the offense in a "linebacker vs. running back in space" scenario.
"You had to play him to the flat and you're going to have to play him on the wheel route," veteran linebacker Derrick Johnson explained of that final play. "(Danny) Woodhead's a great player—he's a mismatch for linebackers, but on that play, he wasn't a mismatch for Dee Ford."
Ford said after the game that he just wanted to make sure that he was accountable to his teammates.
"Coming into the game, we knew they liked to take advantage of Woodhead's skills in the red zone," Ford said. "We wanted to bracket him with good coverage and that was just communication between Derrick Johnson and myself.
"Anybody's number could have been called at that time. I'm just glad I was able to do my job."
By doing his job, Ford honored those who couldn't be happier for him with everything he's been through.
"I kept telling him he could get 4 (sacks)," Hali said laughing after the game. "He went and got 3 and helped us win the game. I'm really happy for him."
Photos from Chiefs Week 14 matchup against the Chargers.