Before he was a distinguished film producer, Grant Curtis grew up in Warrensburg, Missouri a diehard fan of the Kansas City Chiefs.
"I've been a Chiefs fan since day one," he'll proudly tell you. "I was a card-carrying member of the Huddle Club, the club the Chiefs had for young fans and I would collect all the football cards that they gave out."
Every year, Curtis went to what he described as the Chiefs "red and yellow game," a preseason contest that pitted the Chiefs offense versus its own defense. Afterwards, children like Curtis could meet and greet the players on the field.
"I was that kid running around grabbing Art Still's wristband or Gary Spani's towel," he said.
On June 29, 1983, Curtis was an 11-year-old Chiefs fan, one that thought of the players he watched on the field and the television screen as invincible.
What would come that day was, for that reason, all the more shocking.
That was the day that Chiefs running back Joe Delaney, at the age of 24, drowned trying to save three young boys in northeastern Louisiana.
"That's just been one of those narratives that's naturally stuck with me," Curtis said of finding out that Delaney had passed. "When you're a kid and you look at your heroes and the football players and you see them put their pads and their helmets on, you think they're putting on Kevlar and bulletproof helmets. Then something like the tragedy around Joe's passing happens and you realize that your heroes are normal people.
"When you are an 11-year-old and one of your heroes passes away in that manner, it sticks with you."
In between then and now, Curtis has produced some of the most well known films of the past 20 years.
He was on production teams for the "Spider-Man" series of the 2000s, was the executive producer for "Oz the Great and Powerful" and is currently working on "Teenage Mutant Ninja Turtles 2."
Last year, in 2014, he finally got his chance to go to Haughton, Louisiana, the home of Joe Delaney, to film what he had been holding on to since 1983.
In conjunction with ESPN and 65 Toss Power Trap Productions, Curtis created a 30 for 30 film entitled "Delaney," which is set to air August 19 on ESPN.com.
This past Monday night, the Chiefs screened the film for alumni, season ticket members and those who helped out with the film.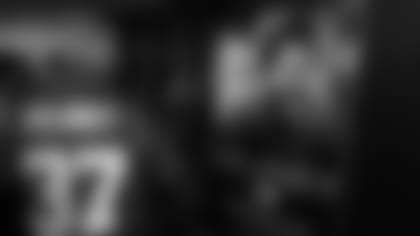 Ken Kremer, a former Chiefs defensive tackle who played with Delaney and is actually in the documentary, shared his feelings on the piece at the event. 
"I thought that the film was a very accurate portrayal of a very special person," he said. "I'm blessed to say that I was just fortunate enough to play with him. He was a wonderful guy both on and off the field."
Chiefs team historian Bob Moore, who extensively assisted with the project, also weighed in.
"I thought the production values were first rate as I would have anticipated with those guys given some of the work they've done before," he said. "The music, the images, those things were exactly what you would expect from somebody who's worked in the television and movie business."
The documentary starts off in Delaney's high school days in Haughton, delves into his time at Northwestern State University and covers his record-breaking rookie season for the Chiefs in 1981.
"I think that we have to really remember players like Joe Delaney," Kremer added. "He only played two years, but he made such a profound impact on our football team and also on the city. We had gone through a struggling period of time and he brought us back to respectability. Tragically, he died way too soon."
---