Tony Dungy had just left the Pittsburgh Steelers to join new head coach Marty Schottenheimer in Kansas City as the defensive backs coach.
When he arrived at One Arrowhead Drive, Dungy had some talent awaiting him in the backfield.
By 1989, veteran safety Deron Cherry had already been to six Pro Bowls (1983-88) and had been named an All-Pro five times (1983-86, 1988), while another safety, Lloyd Burruss, had also been to a Pro Bowl (1986).
The Chiefs also had Albert Lewis and Kevin Ross at the two cornerback spots, and both of them would play in multiple Pro Bowls in their respective careers.
It was one of the most talented defensive backs groups in franchise history.
Now that Dungy, who is most remembered for his time as head coach of the Tampa Bay Buccaneers and Indianapolis Colts, is set to be inducted into the Pro Football Hall of Fame on Sunday, one of his former players with the Chiefs spoke about what made him special, even predating his time as a head coach.
"Great coach, one of the best I ever had," Deron Cherry, who is one of the most revered players in franchise history, said of Dungy over the phone on Thursday. "He had a special ability to be able to put you in the right position and make you feel comfortable about what you were doing from a defensive standpoint.
"His knowledge of the game, and the fact that he played quarterback in college and knew how to read defenses and understand offensive philosophies, it was special.
"He always knew how certain offenses would want to attack certain defenses."
Cherry spent the final three years of his professional career playing for Dungy in Kansas City, but the two had known each other long before Dungy came to the Chiefs.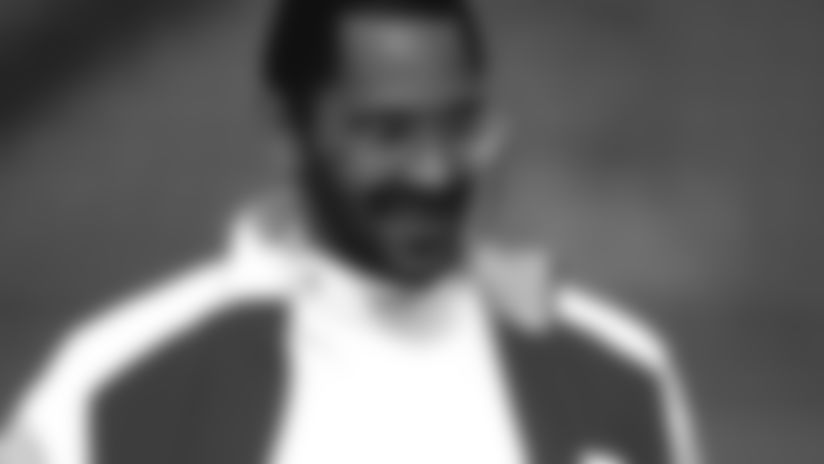 As a high school prep standout growing up in New Jersey, Cherry took a senior visit to the University of Minnesota, which was recruiting him to play football.
When he arrived in Minnesota, Cherry's host for the weekend was its star quarterback and academic All-American who had just recently got back from the Japan Bowl, and that player was Tony Dungy.
While Cherry didn't ultimately go to Minnesota because he chose to stay closer to home and played at Rutgers, it was then that a relationship began that would span almost 40 years to this day.
After Cherry's playing career was over, he became a part-owner of the then-expansion Jacksonville Jaguars in 1995.
At that time, Dungy was right down the road as head coach of the Tampa Bay Buccaneers, and the two had always stayed in touch. They weren't that far off in age, only a few years, and there was always a respect between the two.
Cherry called Dungy to offer congratulations after he won the Super Bowl as head coach of the Colts back in 2006, and before that, Cherry had called to offer his condolences to Dungy and his family when his son had passed away the year before.
Their relationship developed over time because of the way Dungy had always dealt with his players off the field, which has been his calling card throughout his career.
"If you know Tony Dungy, the one word you're always going to use is 'character' and a person who is very, very humble," Cherry explained. "He has a strong faith in God and his religion, and that kept him grounded and humble, and when you're a humble person, there's not a person you can't get along with.
"I think through his actions and how he treated people every single day—that allowed him to have personal relationships with every guy he came across. He was strong enough to be a disciplinarian and tell you when you were doing something wrong, but also kind of build you up, not necessarily tear you down, but build you up in a way that a father would build up a son.
"So you remember those times where he was there to give you that instruction, but also be there and know that he had your back every step of the way."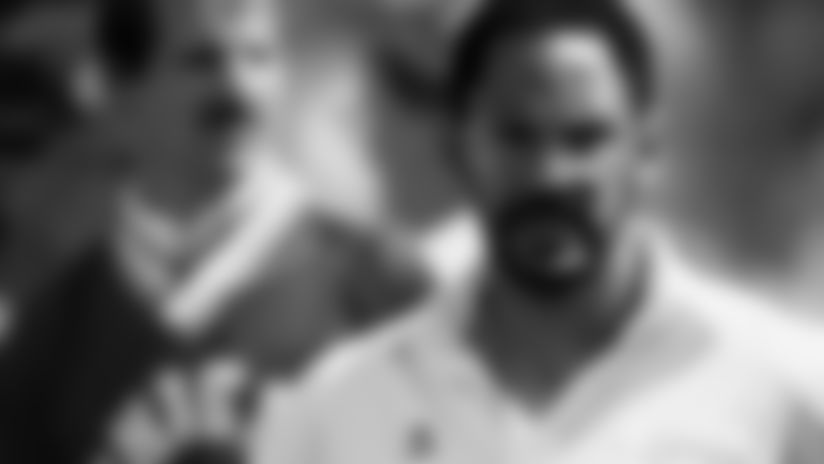 For as much is talked about in regards to the humility Dungy has always showed, even dating back to his days as an assistant with the Chiefs, the truth is that he was also one heck of a football coach.
"In games where we had to make crucial stops, he was able to help assist and make calls and get people in the right position," Cherry explained. "Our division was crazy, with the Broncos, Raiders and Chargers, multiple offenses, multiple receivers, he would just know where to put us, how to line us up and what to do.
"He'd help with disguising of coverages. He was one of the first guys to understand that instead of safeties having to move across the formation (with offensive motion), that the other safety and I could be interchangeable and play each other positions. That was one of the adjustments that he would make to confuse the offense.
"Teams would say, 'What are these guys doing? They have a free safety moving to a strong safety position, and vice versa.'
"We were able to make that adjustment in order to confuse offenses as to what coverage we were in. So regardless of motion across the formation, we could adjust so quickly and still keep ourselves in a coverage that we wanted to play and be beneficial. Those are the things I remember the most about how he was able to make adjustments and help us win games."
For Cherry, the success Dungy showed as a coach was equal parts preparation and work ethic, and just a natural ability to understand the game.
"I've never seen a guy who had such a knack, early on, within the first two or three series of a game, to understand what the opposing team's plan was going to be against us," Cherry explained. "Not only that, but then how to make those corrections and adjustments to put us in the best position to win, especially at halftime.
"Some of the adjustments that [Dungy] would make were just incredible."
Cherry won't be able to attend this weekend's Hall of Fame festivities for Dungy and company in Canton, Ohio, because of some family obligations, and also because he's heading up to training camp in St. Joseph, Missouri, on Sunday for Alumni Day, but he's going to be watching his friend put on that gold jacket.
"He's just a great guy," Cherry added. "I couldn't be happier for a person. From how far he came and the tenacity he showed to stick with it through all those years, and some of those weren't easy, but he persevered. It's a lesson for all of us.
"I know everyone that's been associated with him throughout his career is pretty excited to have the opportunity to see him go into the Pro Football Hall of Fame."