Heading into the Kansas City Chiefs' first game against the Tennessee Titans, defensive lineman Mike DeVito and linebacker Derrick Johnson, the team's defensive leaders, were primed for memorable seasons.
Johnson, who was drafted by the Chiefs in the first round of the 2005 NFL Draft, needed just 18 tackles to tie former Chiefs linebacker Gary Spani's franchise record of 999 tackles.
Unfortunately, none of that mattered when their seasons came to an end quickly as both suffered the same exact injury—a ruptured Achilles tendon—in the Chiefs' first game against the Titans and were immediately placed on injured reserve.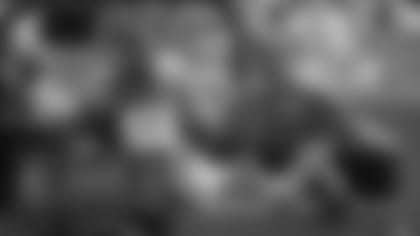 But if there is any benefit to getting injured so early, it's that they were able to start the rehab process right away and now head coach Andy Reid thinks they should be ready for the first phase of offseason workouts.
"I think they will be. We'll just see how things roll there," Reid explained on the team's breakup day. "You remember phase one, if you're considering that, that's really just conditioning that's not something where you're on the field. Phase two you're still conditioning; you're in the class.
"Phase three, now you're out there and that doesn't happen until later on so you buy a couple of months there."
Since both suffered the same injury at the same time, they have been able to support each other the entire way back.
"They've been working out together here rehabbing and they've been challenging each other like crazy which is a neat thing to see go on," Reid said.
The Chiefs defense, strong overall against the pass and weak overall against the run this season, will benefit from the return of both DeVito and Johnson later this offseason.
Photos from the Chiefs week one game against the Titans.