Kansas City Chiefs' linebacker Derrick Johnson has made education a priority throughout his time in the red and gold, and he was back at it on Monday morning with the opening of two more "Discovery Dens" at a pair of local elementary schools.
"This is a big deal for me and my Defend the Dream Foundation, which caters to inner-city kids through education" Johnson said. "This is part of that by providing these kids with the proper resources they need, like age-appropriate books and a new library."
Johnson's "Discovery Dens," which he opened at Primitivo Garcia and Abraham Mallinson Elementary Schools on Monday, transform unused or underutilized areas in schools into reading oases stocked with books and comfortable places to read.
The 13-year veteran was on hand for both openings, reading a book to a handful of students at each school while also providing words of advice on life.
"So many of our kids look up to professional athletes, so I think it's really awesome that Derrick is taking the time to show the kids that reading is important to him, too," said Rejeanne Alomenu, the Principal at Garcia Elementary. "This is a space where the kids can fall in love with books."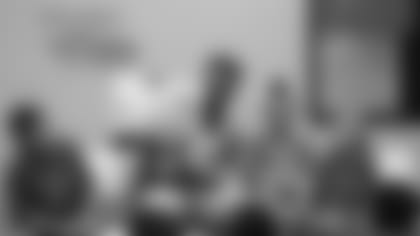 The son of a school teacher, helping kids take full advantage of their education has always been near to Johnson's heart.
"These kids have to read at a certain level when they're around this age," Johnson explained. "It shows statistically that if they don't read at a high enough level when they reach a particular age, they have a high chance of dropping out of school, so tackling this is fundamental.
"Reading just helps them to understand a lot of things about life."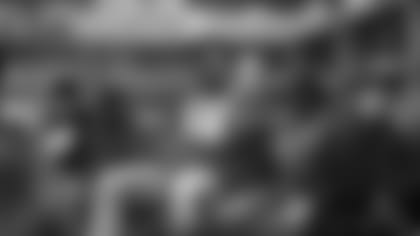 The openings marked Johnson's 14th and 15th "Discovery Dens" in the Kansas City area since the program's inception in 2015.
What started as a small idea is now changing lives for kids throughout the metro.
"You just try to seize and conquer the moment at that time," Johnson said. "You don't want to look too far ahead. You want to help the kids you can in a special way and you look up now, three years later, and you've got 15 Discovery Dens.
Derrick Johnson unveils his 14th and 15th DJ's Discovery Dens at Garcia Elementary and Mallinson Elementary on Monday morning.