As the players filed up to the podium, one after the other, the theme was clear. They were excited to be back in Kansas City, ready to get to work and they all have full confidence and trust in John Dorsey and Andy Reid.
Nine players took to the podium on Monday and each reiterated how disappointed they were in the way the 2013 season came to a close and how excited the team is to start fresh and get back to work.
"You can feel the energy and that's the best part," Coach Reid said. "You can see that the guys can't wait to get started and get going and that's the part that excites you."
During the offseason, many of the players continue to train and prepare to get back on the field. Derrick Johnson and Jamaal Charles worked out at The University of Texas, while Jeff Allen and Donald Stephenson did some work in Arizona. Eric Berry was back in Florida, working out on the beach from time to time, while Alex Smith was in California.
"You really have to be kind of self-driven in your offseason," Alex Smith explained. "You have to be able to take advantage of that time. You can't sit and do nothing. Everybody kind of goes their own direction and has to find what fits for them. Coaches, strength and conditioning, all that stuff included, you kind of have to be your own coach and put those things together for yourself."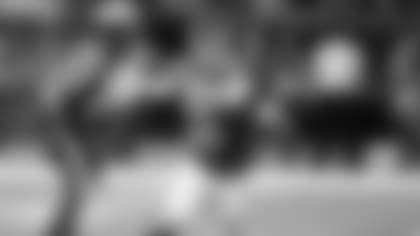 For Eric Fisher, he had surgery over the offseason, but is recovering and trying to put on some weight. Last season, he weighed in around 295-300 pounds and is just a few pounds over that now, in the lows 300s. 
"I'm already weighing more than I reported at last year," Fisher said. "I haven't even started lifting upper body yet like I want to. Some stuff is limited. It's all part of the process. When that time comes, I'm going to hit it hard. I can't wait to get back on that field with my guys. I'm really looking forward to this next season and everything that's coming."
Mike DeVito is also focused on his weight, turning bad weight to good. He said he wants "abs, not love handles." DeVito hired a nutritionist this offseason and decided to swap out bacon and eggs in the morning for a fruit smoothie instead.
"I've seen guys that can discipline themselves with nutrition and it can really make a big difference," DeVito said. "I want to turn my weight into better weight so I can move around better, be more shiftier, quicker hips and such. I used to have bacon and eggs but now I try to have some fruit smoothies. I feel like it really gets your metabolism going, it has your protein and carbs and doesn't sit in your stomach all day and you burn it off."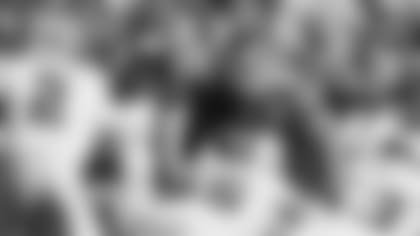 About two months ago, Dwayne Bowe also hired a personal trainer and nutritionist to help him stay healthy and improve his game.
"When you're younger, you can do a lot without all of that, because you're naturally fit and have a good metabolism," Bowe commented. "But when you get older, your numbers decline and you're not as fast, so I took it upon myself to hire people to help me to get further in this season."
Last year, Dontari Poe took it upon himself to start dieting. Poe said he cut out barbeque, which I can imagine was a difficult task for the Tennessee native, living in Kansas City. However, Poe managed to completely cut it out of his diet and says it still applies.
"The no-barbeque diet still applies, but don't tell my mom," Poe said. "I started eating a lot cleaner about a month and a half ago and I stopped eating so late. I'm trying to test myself mentally to see how far I can go with it, but I've been doing well."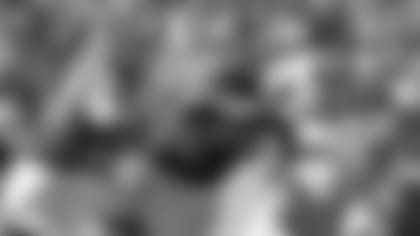 Whether it's avoiding BBQ or hiring a nutritionist, each player is unique and has a different approach to the offseason. Veteran LB Derrick Johnson is entering his 10th season with the Chiefs and knows what it takes during the offseason for him to keep improving, stay healthy and grow as a player.    
"Each offseason, I go back to Texas and work out," Johnson said. "Working out with Jamaal Charles, it keeps you young, and you have to be on your stuff; you have to run fast, you have to be stronger, you have to be smarter. The offseason kind of rejuvenates me and just gives me a new mindset that 'Hey, I can be even better than last year.' The way my career has gone, my better years are in my later years."
The team will continue with Phase One of the Offseason Program, working on strength and conditioning and physical rehabilitation for the next two weeks, before Phase Two begins.