During Monday's practice, the Chiefs Ambassadors hosted a group of campers from Camp Quality, which is a weeklong summer camp for children with cancer and strives to provide hope to families.
After finishing his last round of chemotherapy, Connor Miller, five years old, visited camp on Monday, in the hopes of seeing his favorite player.
Following practice, many of the players sign autographs, take photos and meet fans, but today, Connor was only concerned with catching a glimpse of Chiefs WR Dwayne Bowe.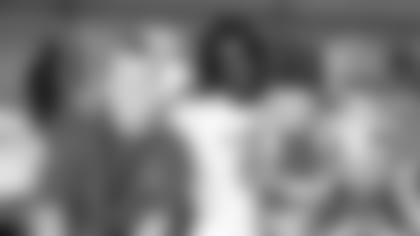 Bowe went above and beyond, stopping by after practice to spend time with Connor (pictured on the right). His eyes lit up, and from the smile on his face that stretched ear to ear, it was clear, he had met his idol. 
Bowe told Connor, "keep hanging in there, keep your head up."