The Kansas City Chiefs passing defense ranked 12th in the league last season, allowing 220.8 yards per game.
Enter new Chiefs defensive coordinator Bob Sutton, who will implement his version of the 3-4 scheme, tailored specifically to his players' strengths. Two of the guys brought in to help in coach Sutton's secondary are cornerbacks Dunta Robinson and Sean Smith.
"A lot of it is on us in this defense," Chiefs CB Dunta Robinson said.
"The linebackers trust us to hold up and play a lot of man-to-man on the outside. This is what you sign up for, you want the toughest task. I don't know any corner in this league that doesn't want the toughest task on the field. You want to go out there and show everybody that this defense works because you go out, you perform the way you do, out on the edge. So, it's going to be a defense with a lot of movement, a lot of pressure."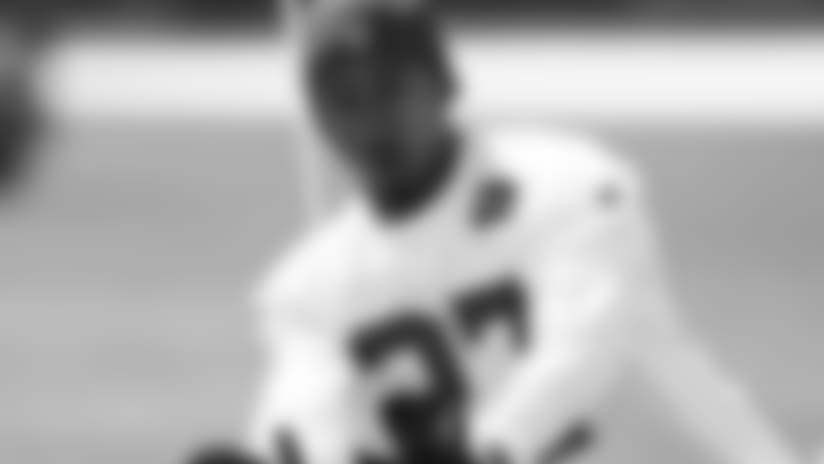 The team's defense is built for coners who like to press, such as Robinson's teammate, CB Sean Smith.
"That's what I do," Smith said.
"I have big, long arms; I go up there and I press. If you're a cornerback, some guys like zone, some guys prefer man. I'm definitely a man guy. I don't care what the call is, if I can come up and press, I'm going to go ahead and do it."
One of the many focus points in the offseason for the Chiefs, especially with the new regime, is team chemistry. So far, the guys haven't had a difficult time getting on the same page with new teammates.
"This is a great group of guys," Smith added. "Eric Berry, (Brandon) Flowers, Kendrick (Lewis), these are all guys who I definitely enjoy playing with. The secondary sets the tone for this team, so coming into this situation with Dunta (Robinson) and myself, we just love being a part of it right now."
"The chemistry has been great," Robinson said. "The main goal around here is turning this thing around and winning, no matter who we bring in, that's the ultimate goal. We're here for one goal and that's (to) become world champions. That's what we come to work for every day."
Chemistry is great for the entire team, but even more specifically to the secondary, for one particular reason.
"It's all about accountability," Chiefs CB Sean Smith said. "We're spread out the most. As far as communication goes, when a stadium is rocking, in a place like Arrowhead and whatnot, when it gets loud for us sometimes, it's about just knowing you're out there with a guy you're friends with, (who) you trust, who (you) know is going to have your back."
Joining Hall of Famer, Chiefs secondary coach Emmitt Thomas this season is Chiefs defensive assistant/secondary coach Al Harris, who has already made a huge impact on the team's secondary.
"It's always easier to listen to a coach that's played and that has been in your shoes," Dunta Robinson said.
"He played in this league for a lot of years and was a very productive player, so a guy like that, you listen to what he has to say because you know that it's worked for him. He's been a player, so he can talk to you from that standpoint."
Coach Harris already had a strong bond with Sean Smith.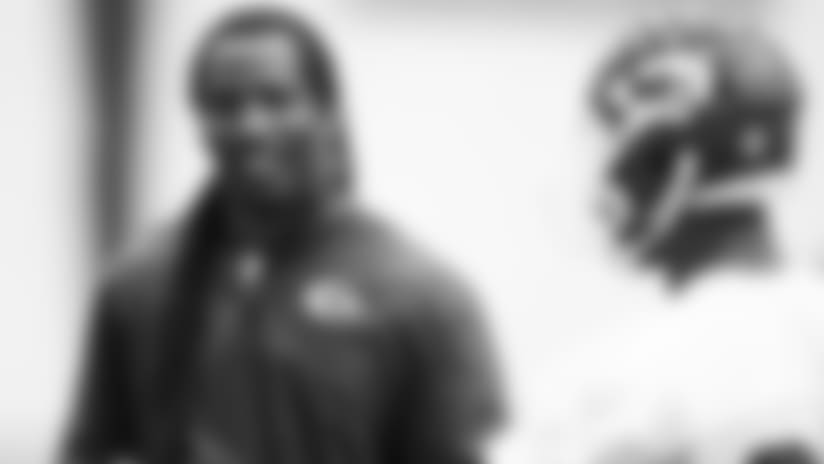 "I actually played with Al for a year in Miami," Smith noted.
"I got to play with Al, learn from him and then as a coach last year (in Miami). Al is a guy who, we're very similar in how we like to play the game. With him just retiring, I always love picking his brain and seeing how he would approach certain situations. We have Emmitt (Thomas) up there, so we have plenty of information we need, as far as the secondary, to have a great year."
Learning from the coaches and their teammates, while continuing to put in the extra time and effort this offseason will be productive, come the regular season.
"Just keep pushing our bodies to the limit," Dunta Robinson added. "Keep in shape, keep going in the classroom, getting the defense down pat. We just want to make sure that we know what we're doing, so we can fly around on Sundays."
Chiefs fans can't wait to see the new and improved defense and the success that it is expected to bring in 2013.