The buses rolled up as dozens of kids made their way into Arrowhead Stadium, where a DJ, games and members of the Kansas City Chiefs were waiting for them.
Already, this wasn't an ordinary trip to the dentist's office.
It was the beginning of the 13th annual TeamSmile event at Arrowhead on Tuesday, which invited 300 local kids to the Truman Sports Complex to receive complimentary dental care while meeting some of their favorite players along the way.
The cause is one that's close to the heart of Chiefs' punter Dustin Colquitt, who first started supporting TeamSmile over a decade ago. Colquitt was there when the event consisted of a single mobile unit during its early years, and now all this time later, its impacting hundreds of kids in a single day.
"We feel that in 20 minutes, we can kind of change a kid's trajectory [in life]," Colquitt said. "A lot of these kids come in and they're hiding what they have going on in their mouths, but when they come here, we can fix anything that they have going on in about 20 to 30 minutes. They come in here and they're nervous, but when they look in the mirror afterward, it changes their life. You see them dancing and just acting totally different."
Colquitt first got involved with TeamSmile soon after entering the NFL upon hearing about a young boy who passed away due to a simple dental complication. The 15-year-veteran has teamed up with Dr. Bill Busch, who founded TeamSmile, ever since.
"Seeing the news story [about that boy] inspired me to want to do something big," Busch said. "All these years later, what better place to do it than Arrowhead Stadium. I really can't put into words what it means to me to team up with the Chiefs while providing this care for kids."
The program has grown from its humble beginnings over the years and now operates in dozens of other NFL cities across the country, providing care to thousands of kids in need.
Dental professionals from across Kansas City came together to make those life-changing results possible once again this year, from simple cleanings to more complex procedures.
"We have local dentists, hygienists and dental assistants all here volunteering. They closed their offices for the day to be here, Busch said. "The kids get any dental needs that they have taken care of while also receiving a preventative education, not to mention the experience of meeting all these players."
And that list of players was extensive, to say the least.
More than 10 members of the roster stopped by the event in support of Colquitt - the Chiefs' longest-tenured member – and to encourage the kids receiving treatment. In fact, some of the players even got in the chair themselves to ease the kids' nerves.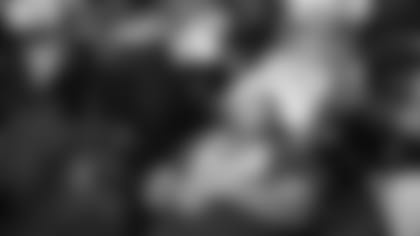 It all made for yet another great iteration of the event as kids in need received care that was previously unavailable to many of them.
This wasn't just about changing smiles, it was an opportunity to change lives.
"We're so excited that we can provide that confidence boost for them," Colquitt said. "That's why we do it."
Kansas City-area children receive dental health screenings from TeamSmile and United Way volunteers and participate in PLAY 60 activities as part of the 13th annual Kansas City Oral Health Care Day.