The Kansas City Chiefs secondary is young, relatively new, very exciting and coached by Chiefs Hall of Famer Emmitt Thomas. Entering his fourth season as the team's secondary coach, assisted by Al Harris, Thomas recently evaluated the on-field communication his players showcased during the offseason practices.
"We have some guys that are trying to do what coaches are asking, a lot of communication, a lot of calls," Thomas said. "There are a lot of moving parts to this defense and you have to talk to one another and that's the talk that you've heard out there. I think it's on their mind, knowing that's what they have to do to make the defense successful."
Following the 2012 season, Chiefs chairman and CEO Clark Hunt decided the team needed a change in direction, later hiring Chiefs head coach Andy Reid and Chiefs general manager John Dorsey. During organizational changes, especially with coaching staffs, it's not uncommon to see a completely new staff hired, leaving coach Thomas uncertain about 2013.
"You never know, when there's a new changeover," coach Thomas admitted.
"I was in Philadelphia and we were the staff that was let go (after the 1998 season) and then Andy (Reid) and his staff came aboard and we were out. So, I didn't know what the situation was here, but I knew I had enjoyed my first three years, even though we didn't have the wins that we wanted to have here, but the thing about being a veteran secondary coach, they gave me an opportunity to stay around and I was very appreciative."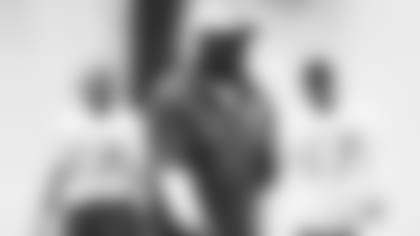 Fortunately for coach Thomas and the team, Chiefs head coach Andy Reid wanted to keep the Hall of Famer on his staff, for several reasons.
"He is a great communicator and teacher, and that's what makes a good coach," coach Reid said.
"I've known people who have worked with him and players that have played for him; he cares about his players, and he is passionate about his profession and about the game. He has a world of knowledge to share with these guys."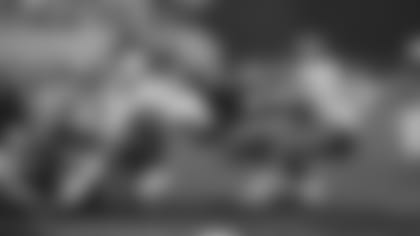 Three Vince Lombardi Trophies
One Pro Football Hall of Fame bust (Inducted as a player in 2008)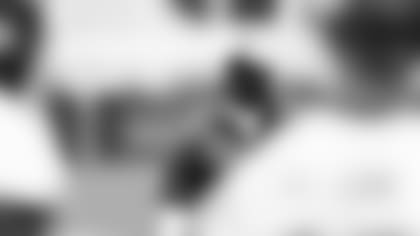 Chiefs CB Brandon Flowers spoke to the wealth of information that coach Thomas is teaching the secondary.
"He brings a lot of knowledge, because he has been around the game so long," Flowers said.
"Not only has he played the game at a high level, he has coached a lot of great defensive backs that we watched, growing up. He also brings a lot of humor to the group. Nobody is uptight [in the secondary], everybody's loose and plays loose; we have a good time."
Part of excelling in the NFL coaching industry is knowing what type of head coach you work for; coach Thomas knows coach Reid and his expectations.
"Very organized, delegates responsibility, expects for you to uphold your end and he lets you work," Thomas said of coach Reid.
"That's what I'm most impressed by; he is very, very organized and aggressive. He likes to throw the ball a lot and he wants a defense that's going to put pressure on the QB and cover receivers."
As for the challenges of teaching a new defensive scheme to a secondary with some new players, coach Reid has more than enough confidence in his veteran secondary coach.
"He has done a good job," coach Reid said. "We have made a few changes back [in the secondary] scheme wise, but there isn't much you are going to get past him that he hasn't taught over the years or played in. He has made the adjustments that he needed to make and it has been a smooth transition."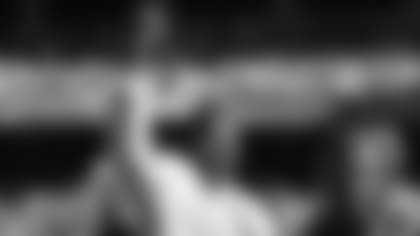 The ability to establish chemistry between new players and veterans within his secondary is one of many gifts owned by the Chiefs Hall of Famer.
"He's always good at doing that," Chiefs S Eric Berry said.
"Even if they aren't a starter, he treats everyone the same and he puts a standard here and leaves it there. Everyone has to meet that standard. He'll crack a joke on new guys, crack a joke on me, crack a joke on the old guys; anything to break a little ice in the meeting room. Our meeting room is always fun. We go over a lot of stuff, but it's always fun. You pretty much have no choice but to come together."
Emmitt Thomas has also earned his players' respect by being a good listener.
"He takes our input on a lot of things," Berry admitted. "He's not a dictator coach, where "This is what we are going to do, and this is how we are going to run it." He is understanding and lets us feel the game out and takes our input too. That's one of the biggest things I like about him; he's really relatable. He's an older guy, but has a young spirit, so, he's cool."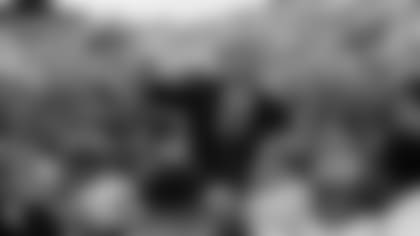 Coach Thomas' cool demeanor is part of who he is and who he's been impacted by, including Chiefs Hall of Fame coach Hank Stram.
"A great leader, innovator, a very caring person and a dapper dresser, very organized," Thomas said of Stram.
"He was a man that brought a lot of us in from small black colleges, gave us a platform to show our talent and gave us an opportunity to be professional football players, but most of all, he cared about us more than just on the football field. He knew our families, our kids and gave us a lot of advice to carry on through the rest of our lives."
And that advice continues to be passed along by coach Thomas in 2013 and beyond.