The Kansas City Chiefs introduced John Dorsey as their general manager on Jan. 14, 2013. In the last 364 days, Dorsey and his personnel staff have worked tireless hours to help build a roster that is deep and competitive, helping to accomplish franchise goals of winning championships. The Chiefs sixth general manager in franchise history carved out some time to discuss year one with the Chiefs, as well as what his player-evaluation conversations are like with Chiefs head coach Andy Reid and much, much more.
Is your first year as the Chiefs general manager about what you expected it to be?
"And then some. I think anytime, when you can get a chance to get a team to the playoffs, that had previously been 2-14, I think that's something that's very hard to do. With that, it's a combination of a lot of hard work by a lot of people; it's just not the players, it's not the personnel department, it's not the coaching staff, it's not the head coach, but it's everybody within the organization working together. It's the players believing in the long-term philosophies that (Chiefs president) Mark (Donovan), Andy (Reid) and myself tried to cultivate, over the year. It's been something that's been hard to do, but it's been fun, all along the way. By no means have we achieved our ultimate goal, which as everybody knows includes consistently challenging for the AFC West and the ultimate goal of winning championships."
How have you processed the playoff loss to the Colts?
"My reflection of last week's game is, you know, there's a lot of short-term pain, but if you really look at it, factually, there's a lot to be proud about. Everybody in this organization should be proud about what we did, but the reality is, we're out of the playoffs, so, let's focus on 2014 and begin to foster that plan that meets everybody's objectives in the 2014 season and that's what we're doing right now; we go attack 2014, like we attacked 2013."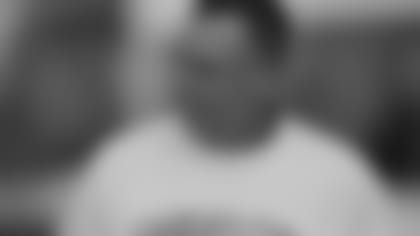 How long is the transition process, going from reviewing 2013 to focusing on what's ahead in 2014?
"It happens automatically, because that's the way that I'm wired and that's the way everybody in the personnel department is wired (and) the way the coaching staff is wired (and) now it's time for us to begin to create a framework and a foundation of that plan. We've been working on that and now we have to begin to solidify those plans, so when it's time to act, we'll be prepared and ready and we'll make sure that we've done our research, we've done our due diligence and we'll be able to accomplish what we've set out to do."
Evaluate what you saw from Chiefs QB Alex Smith in his first year with the Chiefs.
"I think he's everything that I thought he would be. As the season went along, you could see him getting more comfortable with the offense; you could see him actually taking more shots down the field, because that's his comfort with the actual offense. His leadership was evident from the moment he was introduced to his teammates; they gravitated to him. I think he earned their trust with his play on the field, but also by who he is as a person, because he's just a natural leader and the guys come to him. He's everything I thought he'd be. I still think he's one of the better QBs in the National Football League."
Alex said the foundation has been set for success here; how do you see it?
"Foundations can be described in different ways by different people; I believe the foundation of a football team is on the offensive and defensive line. When you say foundation to me, that's what I believe in. Have we gone out and tried to build a deep roster, yeah, and we'll continue to do that, but, every season is uniquely different and has a uniquely different set of questions that need to be answered and addressed and we're going to do that."
Are you happy with the current roster?
"From what we have on our roster, yeah, but the beauty of this whole thing is we get a second shot now, from a personnel standpoint to go through the draft, to be selective in free agency to get some more players that can create competition within this roster and see if we can get to the next level in 2014. All along, our objective was to get guys that are competitive, guys that like football, guys who are the good locker room guys; I think the guys who are here understand now, the objective and the task at hand."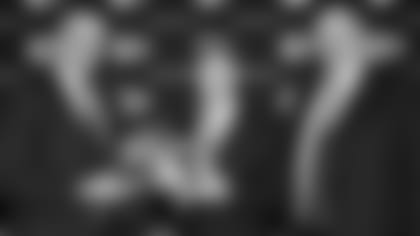 What are the conversations between you and coach Reid like, regarding if one of you sees a player you think the team needs?
"When the general and the head coach communicate on a daily basis, when they have the same philosophical beliefs and understanding of what the team concept is and when you have the same understanding of what it takes to be successful, those conversations go very easy, because nine times out of ten, you're going to think in like mindsets and we think in like mindset, but we communicate and discuss all the time and sometimes, he may have an idea and sometimes I may have an idea, but discussion and communication, to me, are the keys to having a functioning football operations side of the building. Communication is key with the business side, so they understand what we go through and that we understand what they go through; it's that link that we keep talking about with Mark Donovan, myself and Andy Reid. If we can have those consistent levels of communication, then I think that benefits everybody in the Chiefs organization."
What's your staff's schedule looking like this offseason?
"We'll have half the staff go to the NFLPA All-Star Game and we'll have another half of the staff go to the East-West Shrine Game and as that's going on, we'll continually be evaluating and researching unrestricted free agents as that season is getting ready to take place at the start of the league year and then, the Senior Bowl takes place the week after that and then you know what, we go into the Combine and NFL Draft meetings and the next thing you know, spring workouts take place and then the next thing to take place, the draft and guess what, we're back at it. The cycle never stops. We're six months away from training camp, that's awesome. We're here. We're back and the reality is we fell short of our goals and objectives, but it has been a successful season; we have a lot to build on and a lot to be proud about from 2013, but we need to keep building away on the foundation."
What Dorsey and his staff have done in the last year has been simply remarkable. Like all Chiefs fans, I can't wait to see what happens this offseason to further equip the team to exceed expectations in 2014 and beyond.